Woman Arrested for Trying to Sell Rental Car for $10,000
A woman in Texas was arrested last weekend after she rented a car, then allegedly tried to sell it for $10,000. In a post on its Facebook page, the Humble Police Department said one of their officers was alerted by a man who said he had tried to buy a car he saw online but believed it to be stolen: The seller was offering it for about half its value. He had asked the seller to meet later to complete the transaction and took a picture of their driver's license and the vehicle's title. Read on to find out what happened after that.
"Nothing Matched Up," Police Said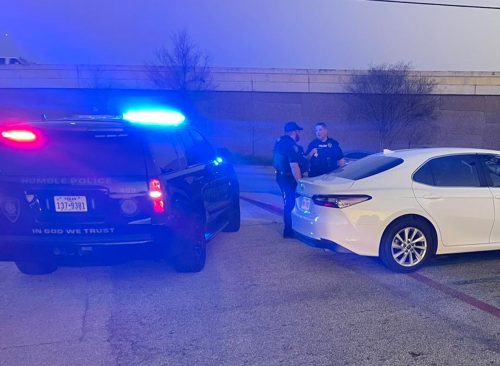 The prospective car buyer told police he thought the license looked "off," and officers confirmed his suspicions. "Upon running the information from the license, it was found that nothing matched up," police said in the Facebook post. Using the vehicle identification number from the fake title, officers contacted the Camry's owner, who said the car was a rental and not for sale.
Seller Is Arrested, Mid-Sale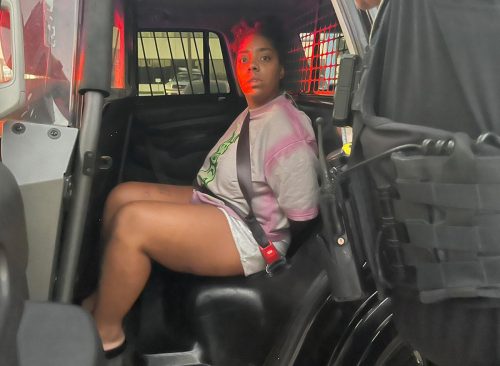 In collaboration with the police, the prospective buyer agreed to meet with the seller to purchase the car for $10,000. When the two met, police arrested her. The woman, who hasn't been publicly identified, has been charged with third-degree auto theft and second-degree tampering. The Humble Police Department hasn't yet responded to media queries about the incident.
Car Chase Comes to An Ironic Stop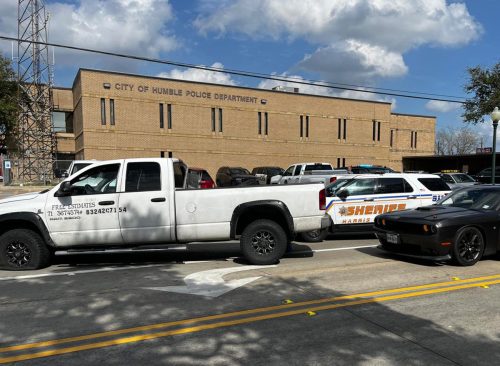 This wasn't the only car-related drama in Humble, Texas, in recent weeks. KHOU reported that a man was driving when he saw someone behind the wheel of his truck, which had recently been stolen. The man began chasing the vehicle and even fired two shots, police said. The person in the stolen truck sped away until they blew out two tires going over railroad tracks. The chase came to an end right in front of the Humble Police Department HQ. The alleged thief was arrested and the rightful owner will likely face charges for firing his gun during the incident. 
Local Mother's Car Stolen Twice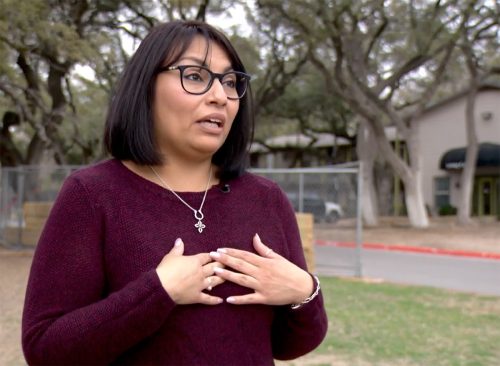 Also in Houston this month, a local mother's Hyundai was stolen not just once, but twice, from her apartment complex parking lot. Police say the thieves used a USB cord to start the engine and take off with Cynthia Cruz's vehicle. The trick attracted attention in a viral TikTok video. Hyundai and Kia began offering car owners free software upgrades at dealerships to prevent hacking. But that didn't happen soon enough to help Cruz, whose car was stolen even after she bought a steering wheel lock and security camera. 
RELATED: 36 Latest Bone Chilling Details About the Idaho Murder Case
"Giant Bumper Sticker That Says 'Steal Me'"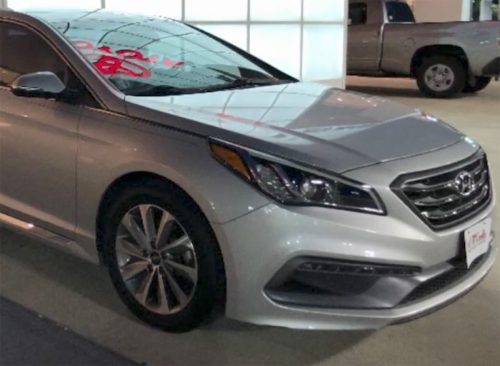 "I'm just here minding my business, trying to make a living for me and my kids. Then I have to go through this again," Cruz told KHOU. "A nightmare all over again." No arrests have been made in the case.  Thefts of Hyundai and Kia cars have exploded nationwide—in Minneapolis, for example, they rose 836% in 2022. The state's attorney general, Keith Ellison, has launched an investigation into whether the carmakers have made their vehicles too easy to steal but forgoing anti-theft technology used by other automakers. The cars "might as well have a giant bumper sticker that says 'steal me' on them," Ellison said.