Wife's Bizarre Toilet Seat Cleaning Method Leaves Thousands Disgusted
TikTok is freaking out over one woman's cleaning hack for the toilet.
Do not try this at home! One woman showed how to ensure the bathroom is always clean and TikTok viewers are in shock over her trick. Alison Koroly is stirring up debate over how she cleans her toilet and viewers are horrified, prompting them to leave funny and sarcastic comments on the viral video. 
How Alison Koroly Keeps Her Toilet Clean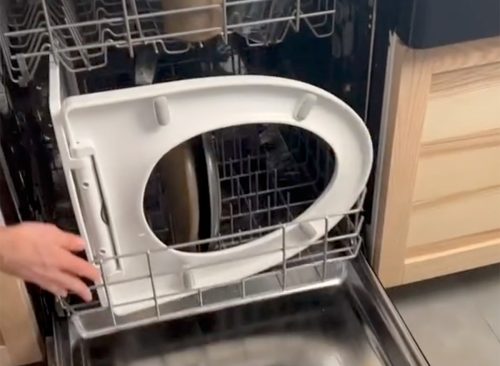 In the 12 second clip that's been seen over 5 million times, Koroly shows the bizarre way she keeps the toilet clean. She's not speaking in the video, viewers can see her taking the toilet lid off and placing it in the dishwasher next to plates and silverware. "I never knew people did this," text read over the video, alongside the caption: "He's living in the year 3000."
It's a Joke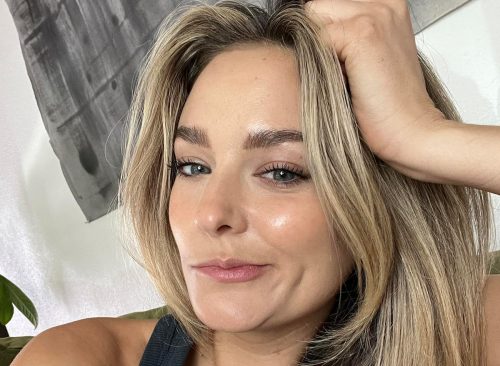 It's a joke–or is it? Koroly told the New York Post. "Our goal is to create entertaining content that people would laugh at and find fun and funny, and lighthearted." Viewers actually never see the toilet seat really being washed, but it was still enough to freak people out to the point where they left comments about how disgusted they are. 
Many Viewers are Grossed Out, Others Can't Stop Laughing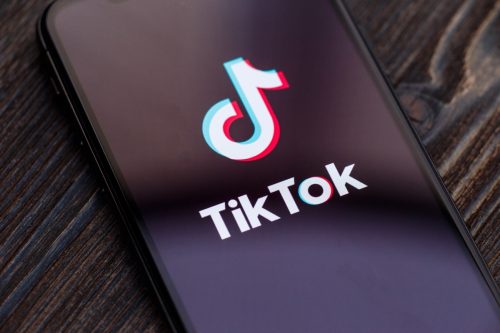 There's over 6700 comments on the video that range from disgusted to hilarious. "I'm never having a meal at your place," one viewer wrote. "That's a solid no. Going to cancel all of my dinner plans outside of my house for the rest of time," someone wrote. "Don't trust people," another added. Others found it funnier more than anything. "Been doing that for years," one viewer alleged. "Also engine parts come out nice and clean." Someone else seconded, "Hold my beer I'm trying this." Another commented joked, "Don't forget to put the toilet brush in the dishwasher as well!' Someone else teased, "That's a great idea, I suggest we all start doing this." 
Koroly Often Creates Comedic Videos for Social Media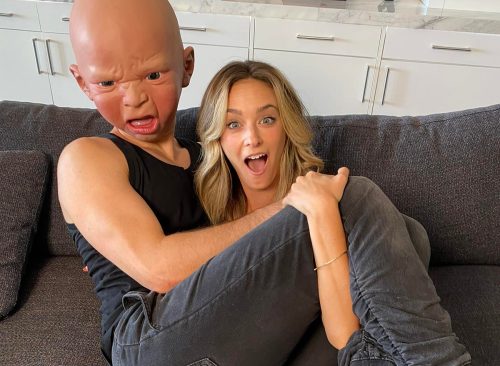 The couple are known for their fun sense of humor and have almost a million followers on Facebook where they often post comedic content like "comedy sketches and short films." The two often poke fun at things that become annoying in a marriage or with a long-time partner. A recent post that recently got a lot of laughs was about a cockroach. "Yesterday, my husband thought he saw a cockroach in the kitchen. He sprayed everything down and cleaned thoroughly. Today I'm putting the cockroach in the bathroom." 
Epidemiologist Explains Why Dishwashers Aren't Capable of Cleaning Toilet Seats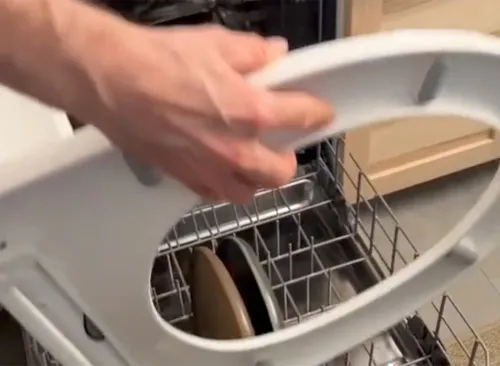 While this viral video is getting a lot of attention, it's not the first one out there that shows someone putting their toilet seat in the dishwasher to clean. Last year an epidemiologist explained to Family Handyman why this hack really doesn't work. Dr. Brian Mangum, associate professor of medicine and epidemiologist at University of Health Sciences Antigua said, "Consider the fact that your toilet seat is already full of germs, and you have now potentially transferred those germs to the same dishwasher where you will wash your children's plates after pizza night." Dishwashers can't sterilize toilet seats because they're designed to sanitize, which is notably different. "You would be much better off just using bleach or other commercial products designed to kill germs, such as Lysol," said Mangum.
Heather Newgen has two decades of experience reporting and writing about health, fitness, entertainment and travel. Heather currently freelances for several publications.
Read more