TikTok Star and Mother of Two Dies Suddenly at Age 30 After Complaining of Debilitating Migraines 
Fans in shock as news of influencer's death is shared.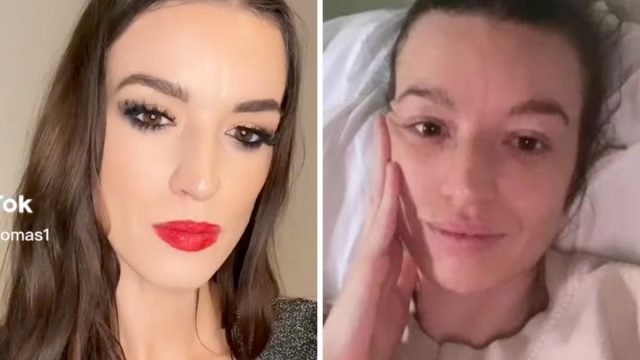 TikTokers are mourning the sudden death of Jehane Thomas who died  March 17th at the age of 30. The mother of two from Doncaster, England gathered a following for her positive and uplifting family content, but in recent months had been documenting mysterious health issues. She'd been experiencing crippling migraines that were finally explained a short time before she died, as well as other symptoms that continuously landed her in the hospital. People who followed the rising TikTok star are in shock and her last video that was posted just a few days ago is flooded with messages of sadness, disbelief and well wishes for her family.  
Thomas Revealed She Was Recently Diagnosed With Optic Neuritis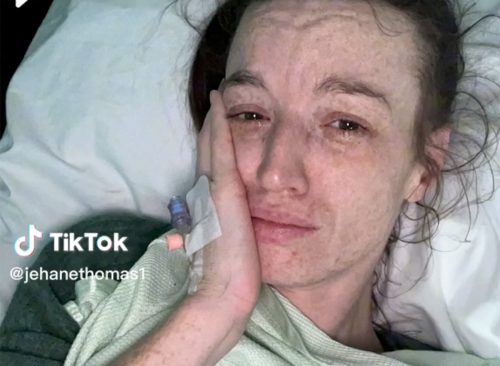 For quite some time, Thomas had been experiencing horrific migraines that were unexplained, but then she finally received a diagnosis. She wrote on Instagram March 5th, "I was diagnosed with Optic Neuritis a few months ago after nearly 2 years of being told my migraines were stress related. They then thought I had MS which was ruled out (for now) but now the pressure in my head literally takes me off my feet."  She added how grateful she was to her supportive family and wrote, "I wanna start my thank yous by saying a huge thanks to my mum and dad who are always there to help me with the boys. I hate being wiped off my feet with a migraine or sickness but they will always be the first ones to take the boys for a few hours and I'm so grateful to have you both."
Thomas Had Surgery Shorty Before She Died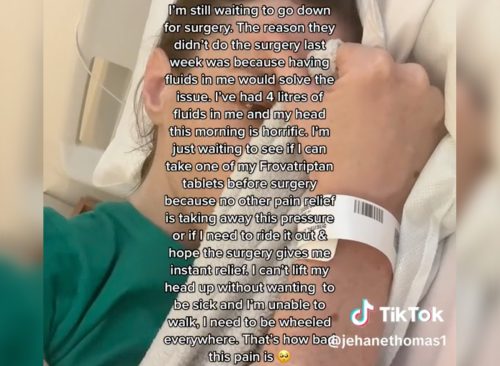 In her final TikTok post, Thomas laid in a hospital bed and wrote in the video caption, "I am still waiting to go down for surgery. The reason they didn't do it last week was because having fluids in me would solve the issue. I have 4 liters of fluids in me and my head this morning is horrific. I'm waiting to see if I can take one of my Frovatriptan before surgery because no other pain relief is taking this pressure or if I need to ride it out and hope the surgery gives me instant relief." She shared how terrible she felt and added, "I can't lift my head up without wanting to be sick and I'm unable to walk, I need to be wheeled everywhere. That's how bad this pain is."
What to Know About Optic Neuritis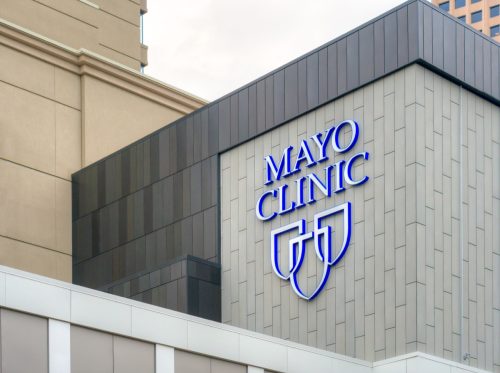 According to the National Institutions of Health, "Optic neuritis (ON) is the most common cause of acute unilateral visual loss in young adults, having an incidence of 1–5 in 100,000 per year. Women are more often affected than men with a peak manifestation between the ages of 15 and 49."  People with the condition can experience excruciating pain and the Mayo Clinic states, "Optic neuritis occurs when swelling (inflammation) damages the optic nerve — a bundle of nerve fibers that transmits visual information from your eye to your brain. Common symptoms of optic neuritis include pain with eye movement and temporary vision loss in one eye." In addition, the Mayo Clinic says, "Signs and symptoms of optic neuritis can be the first indication of multiple sclerosis (MS), or they can occur later in the course of MS. MS is a disease that causes inflammation and damage to nerves in your brain as well as the optic nerve."
Fans Are in Shock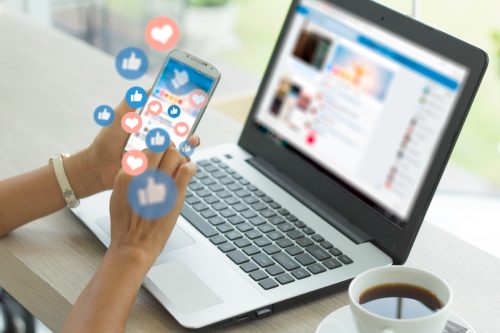 Followers of the social media star are heading to her TikTok and Instagram accounts to leave messages expressing their sadness. There's thousands of comments and one person wrote, "I just don't understand how this has happened I can't stop thinking about you." Another commenter shared, "This does not feel real 😪 I don't know Jehane personally but i have just balled my eyes out. Such an inspirational women 💖 You will be missed girl x." Someone else wrote, "I've never felt so sad for someone I've never met my heart sank when I read about her passing just can't stop thinking of her and her family xxxx" Another fan stated, "life is so incredibly cruel 💔 got the biggest shock reading this absolutely heartbreaking 😢 hold your loved one's close, sleep tight beautiful ❤️xxx."
Thomas' Passing was "Unexpected"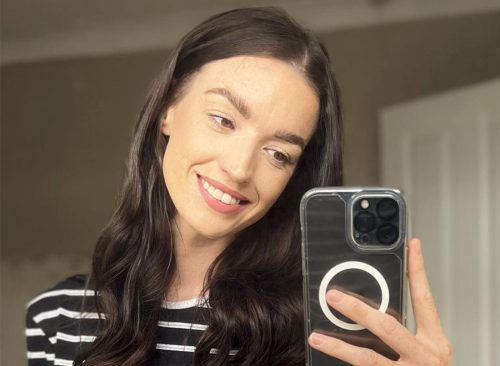 Although Thomas had been sick and was in and out of the hospital the last few months, her loved ones didn't expect this outcome. Her best friend best-friend Alyx Reast started a GoFundMe page to help with her children's expenses, which included a tribute to her friend. She shared, "Despite suffering from migraines and bouts of illness for several months, her passing was totally unexpected and we are all absolutely heartbroken."  Thomas leaves behind two young boys and Reast wrote, "Her two children, Isaac (3, almost 4), and Elijah (1), have been left without their mum. I've started this page in the hope of raising some money so her beautiful boys can have the best childhood, make memories and make sure they are comfortable. Nothing will bring the boys their mum back, but we hope it will bring some relief to her family, knowing how loved and supported they are."  She concluded, "Jehane – I promised I'd do what I can for those boys, so that's what I'm vowing to do. I love you."
Heather Newgen has two decades of experience reporting and writing about health, fitness, entertainment and travel. Heather currently freelances for several publications.
Read more