​​This King Allegedly "Took a New Mistress" When His Lover Cared for Her Father Dying From Cancer
King Carlos of Spain abdicated the throne in a cloud of controversy. Dogged by reports of infidelity and various financial scandals, the monarch turned over his job to his son in 2014 and fled to Abu Dhabi. But he couldn't outrun another scandal that's been making viral waves in recent weeks. Corinna Larsen said she had a five-year affair with the former king, and this month she's attracted a double dose of headlines.
One, she's suing Carlos for emotional distress. Two, she's spilling secrets about their relationship in a new podcast. Corinna and the King has now released three episodes. In the latest, Larsen claims the king took a new mistress while she was caring for her father, who was dying of cancer. Read on to find out more—and to explore secrets of the Royal Family, don't miss these The Biggest Royal Romance Scandals of All Time.
1
"I Wanted to Disappear"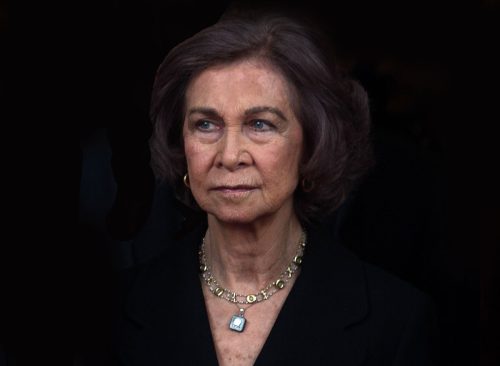 According to Larsen, who also goes by her former married name Corinna zu Sayn-Wittgenstein-Sayn, she was confronted by the king's wife, Queen Sofia, when receiving a tour of the royal palace. "Suddenly Queen Sofía bursts into the room with a face like thunder," said Larsen. "She pointed at me and said, 'I know who you are.' I obviously wanted to disappear into the ground." Juan Carlos "seemed completely taken aback and unable to actually cope with this aggression," she said in the podcast.
2
Father's Illness Caused Rift, She Alleges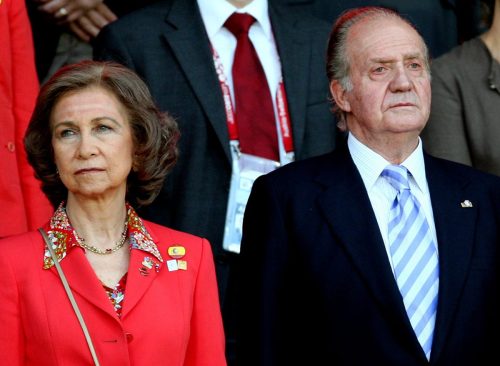 In January 2009, five years after they met, the king presented her with an expensive ring. But the gift was more "symbolic than binding," said Larsen. The relationship cooled thereafter, and Larsen says it was partly due to her caring for her father, who was suffering from terminal cancer. He died in August of that year.
"When I arrived in Madrid not long thereafter, in a state of real grief and despair, the king somehow in a conversation mentioned something about me not having been available much during those eight months when my father was in his last stage of cancer," said Larsen in the podcast. "And that he'd been seeing someone else."
3
Dispute Over $65 Million, Alleged Harassment Ongoing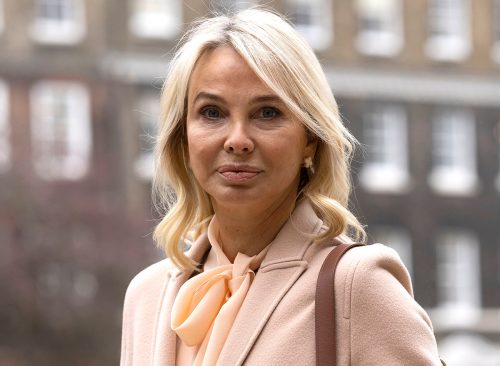 Larsen, a German-born businesswoman who lives in England, is embroiled in a court case with Juan Carlos, a dispute over $65 million in gifts. She accuses the former monarch of illegal surveillance, claiming he carried out "a continuous and ongoing campaign of harassment" after their relationship ended.
In a British appeals court last week, Larsen claimed that Spanish agents broke into her apartment in Switzerland and left behind a book on the involvement of the British and US intelligence agencies in the death of Princess Diana. A follow-up phone call suggested that what happened to Diana could happen to her, she claims.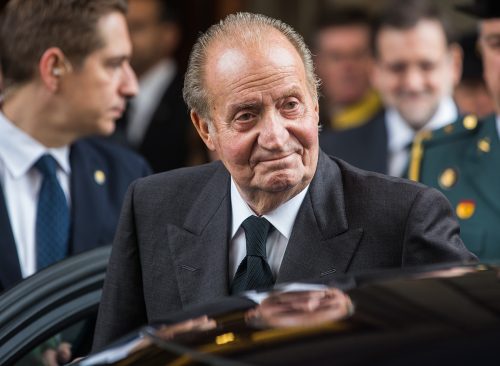 Juan Carlos, 84, assumed the Spanish throne in 1975 and abdicated in 2014. He fled to Abu Dhabi, where he lives today. The former monarch is appealing a UK High Court ruling in March that he is not entitled to "sovereign immunity" in the harassment case as a member of the Spanish royal family.
The exiled king returned to Spain earlier this year to visit family. He was in attendance at Queen Elizabeth II's funeral in London in September, where he appeared alongside his estranged wife, Queen Sofia.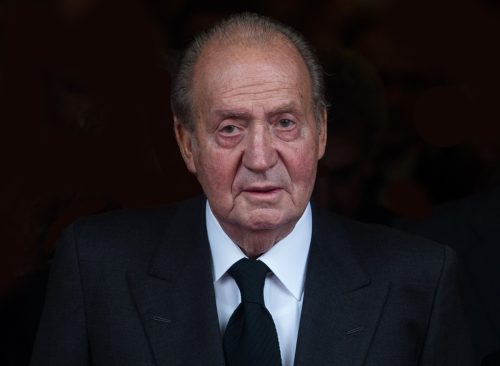 Lawyers for Juan Carlos have repeatedly denied Larsen's allegations, the Express and Star reported. "He emphatically denies that he engaged in, or directed, any harassment of the (Ms zu Sayn-Wittgenstein-Sayn) whatever, and he rejects her allegations to the contrary as untrue and inconsistent with previous public statements made by her," said attorney Timothy Otty.
He added: "The allegations also involve an alleged abuse of power wholly inconsistent with his majesty's important role in the transition of Spain to a successful parliamentary democracy and his long period of service as sovereign."