"Rolex Ripper" Gang Who Attacked People With Machetes Caught After Posing With $42,000 Watches on Social Media 
They threatened their victims with machetes and crowbars in broad daylight.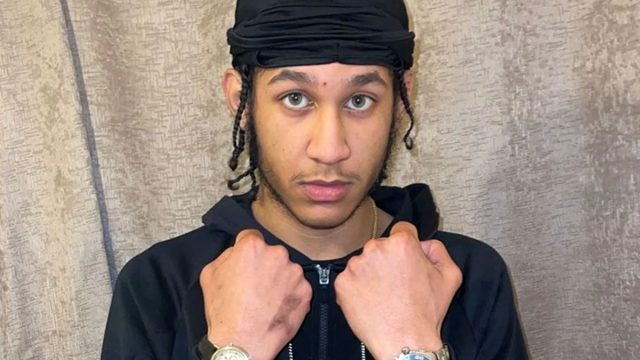 Six men have been found guilty of stealing luxury watches off people's wrists in methods so extraordinarily brazen—they threatened their victims with machetes and crowbars in broad daylight—that authorities dubbed them the "Rolex Ripper" gang. British Police arrested two of the men after they found them posing with the stolen merchandise on social media. Read on to find out more, including how the crime went down and what happened at sentencing. 
Robbers Struck On Busy Streets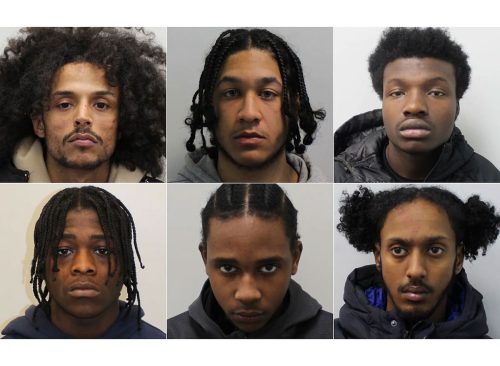 Police say the robberies mostly took place on main shopping streets in the London neighborhoods of Chelsea and Balham during the day, between December 2021 and January 2022. The Telegraph reported that Kaijuan Henry, 19, and Roshan Clark, 18, were arrested after posing with the stolen items on social media.
Michael Malik Ahmed, 29, and Zakariah Yusuf, 19, were caught after leaving items in a stolen car that police were searching for. They and two other men were convicted of robbery this week and are now awaiting sentencing. Read on to find out how brazen their crimes were.
"Zombie Knife" Brandished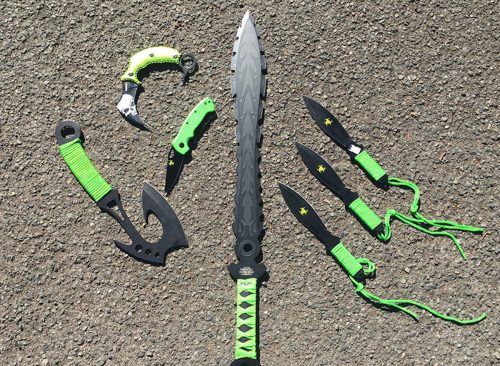 On December 21, 2021, a man was surrounded on Old Church Street in London's Chelsea neighborhood at around 11:15 a.m., when Clark and Henry—armed with a large serrated knife and a crowbar—grabbed his wrist and forced him to hand over his $1,800 Tag Heuer watch.
Less than an hour later, police say, two men chased a man through streets in the Balham neighborhood. They displayed a large zombie knife—a knife with a cutting edge and serrated edge—and punched him in the face, nabbing his bag.
Watches Worth More Than $40,000 Nabbed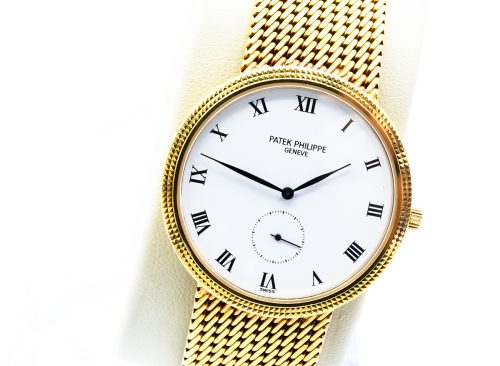 That same day, shortly after 6 p.m., Clark and Henry struck again in the Chelsea neighborhood, the Telegraph reports. Armed with a knife and a machete, two of the men jumped out of a car and demanded that two men hand over their Patek Phillipe and Breguet watches, worth around $42,300 each.
Machete Used In Another Robbery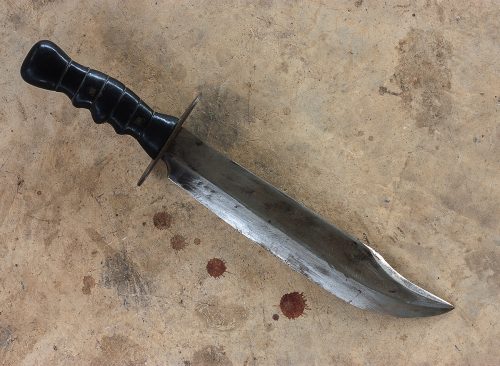 Authorities say that on Jan. 9, 2022, three members of the gang robbed another couple, threatening them with a machete before making off with a $7,200 Rolex watch and Bulgari ring. The male half of the partner suffered multiple facial fractures after being hit in the face as his $1,400 Tag Heuer watch was stolen.
RELATED: 36 Latest Bone Chilling Details About the Idaho Murder Case
"Call Us Immediately," Police Say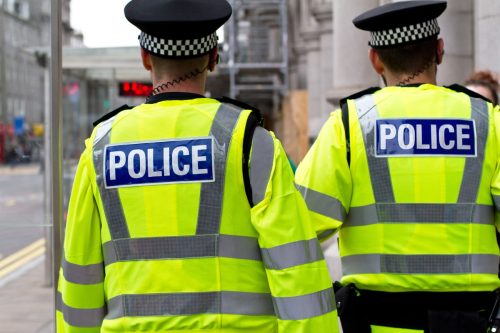 "We are pleased that a dangerous gang has been taken off our streets and our city will be safer now that these six men are facing a considerable period behind bars," said Det. Sgt. Gary Taylor of London's Met Police. "This case also shows the importance of reporting a robbery as soon as it happens and we would urge anyone who is the victim of a similar crime, or anyone who sees a robbery taking place, to call us immediately," he said.
"This makes a significant impact on our ability to catch those responsible and prevent them from causing any further harm." All six men are scheduled to be sentenced at a later date.