The Real Reason Why Prince Harry and Meghan Markle Are "Stuck With the Devil," Royal Expert Claims
"They have lost their chance of being trusted."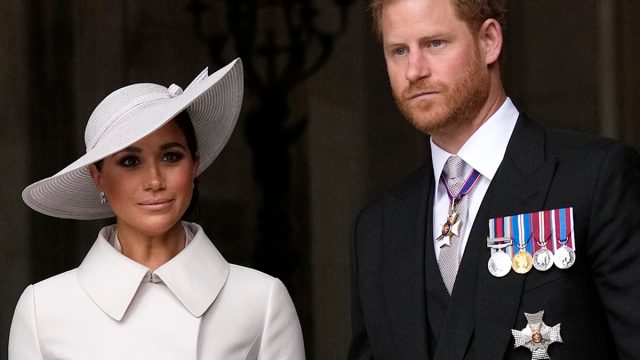 The death of Queen Elizabeth II seemed to unite the Royal Family after years of separation and acrimony—but royal watchers are warning of possible trouble ahead. Prince Harry and Megan Markle appeared in public with Prince William and Kate Middleton last month as they honored the late queen, raising speculation that the Fab Four would rebuild their fractured relationship. But now insiders are claiming the Duke and Duchess of Sussex are caught between a rock and a hard place—and the outcome could be explosive. Here's what one royal expert is saying.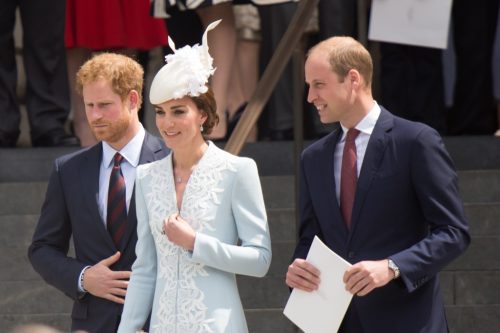 Harry and William's relationship has been reportedly frosty ever since the younger brother left the UK for California, where he and wife Meghan started a new life. Even though they were seen walking and talking together following the death of Queen Elizabeth, insiders say there is still a trust issue for William where his brother is concerned. "I think it's likely that Catherine and William will try to avoid any contact with Harry and Meghan until they know the contents of Harry's memoirs and their Netflix documentary," says royal biographer Angela Levin. "They have lost their chance of being trusted as the chance is they will use any conversation. It's their own fault for vastly exaggerating and being rude."
2
A High Price To Be Paid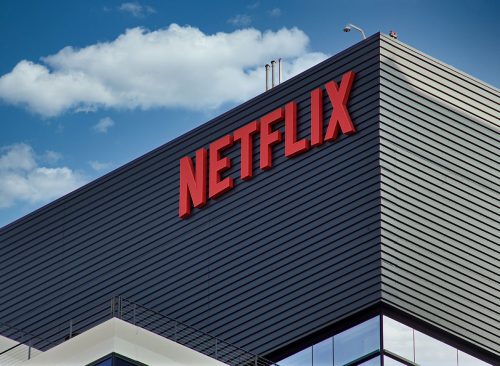 Royal author Tom Bower says Harry and Meghan are stuck because they signed some very lucrative deals—but the price they are paying is making the rift with the royal family even worse. "They need the money and they need it now more than ever because they have got no other source of income," Bower says. "So, I think they are just stuck with the devil now. They are tied to Netflix, they are tied to their book. All the criticism they are going to take means nothing because that is the only way they are going to earn their money."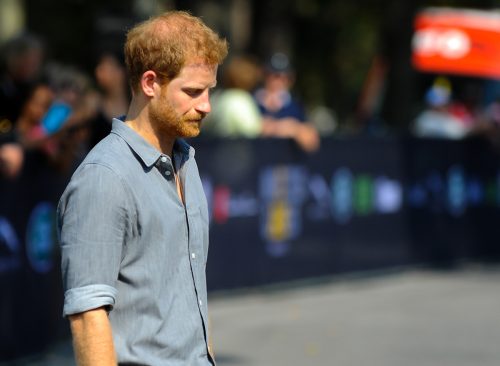 Harry is reportedly starting to understand the potential fallout from his tell-all book. "They are now in this bind, where they've taken all this money and Harry has made this book deal where he's supposed to spill everything about his horrible life as a royal, but now he's actually tortured about it because he understands there is no way back if he does it," says royal author Tina Brown. "If the book continues, I don't think there is any way for Harry to return. So my view has always been that the book won't see the light of day."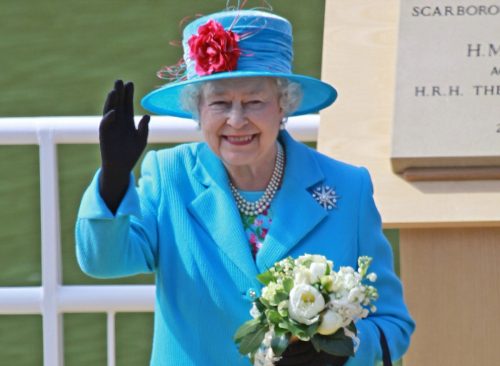 A source claims Harry is "desperate" to make significant rewrites to his memoir following the death of his grandmother Queen Elizabeth. "Harry has thrown a spanner in the works. He is keen for refinements in the light of the Queen's death, her funeral and his father Charles taking the throne. There may be things in the book which might not look so good if they come out so soon after these events. He wants sections changed now. It's not a total rewrite by any means. He desperately wants to make changes. But it might be too late." 
5
Will the Memoir Be Delayed?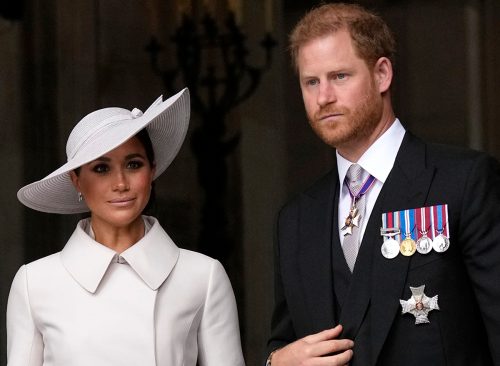 Harry's memoir is still scheduled for the Thanksgiving/Christmas season, but rewrites and alterations could cause delays. In the meantime, the Royal Family are reportedly on their guard. "Any talk of a truce between the Prince and the Duke would only be temporary," a royal insider says. "There is still a serious amount of distrust in the air and there hasn't been any cause for that to change. The feeling is very much that there is little point in pursuing a repair in relations until all the cards are on the table."
Ferozan Mast is a science, health and wellness writer with a passion for making science and research-backed information accessible to a general audience.
Read more