FAA Sounds Alarm After 7 Near-Collisions Between Passenger Planes
Commercial jets had near misses on runways in California, Maryland, New York, Texas, Virginia, and Washington.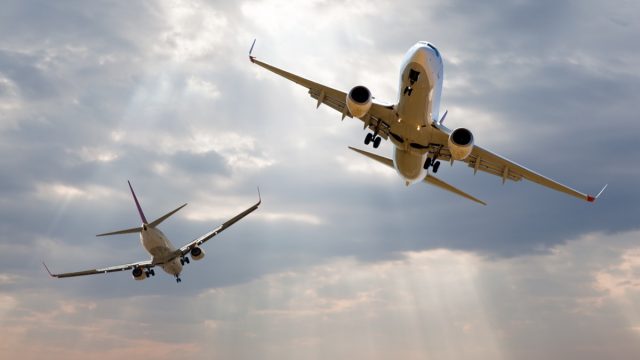 A string of near collisions by commercial airplanes this year prompted the Federal Aviation Administration to issue a safety alert last week, which advised officials to increase vigilance to avoid future incidents. Since January, commercial jets have had near misses on runways in California, Maryland, New York, Texas, Virginia, and Washington. "I think I speak for all of us, and certainly the traveling public, when I say these events are concerning," FAA Acting Administrator Billy Nolen said. "They are not what we have come to expect during a time of unprecedented safety in the U.S. air transportation system."  
The FAA held a safety summit meeting last week among airlines, airports, and industry workers to address the string of incidents. The near misses do "not reflect an increase in incidents and occurrences, [but] the potential severity of these events is concerning," the safety notice said. Here are seven near misses that raised alarm bells among aviation regulators.
Baltimore, Jan. 12
A Southwest Boeing 737 on takeoff came within 175 feet of a rescue and fire fighting truck, which crossed a runway in front of the jet at Baltimore/Washington International Thurgood Marshall Airport at about 1:50 p.m. The truck's driver apparently misheard instructions from the tower to hold at the runway, an error that ground controllers did not catch when the driver read back the instructions, an FAA report found. No injuries were reported.
New York City, Jan. 13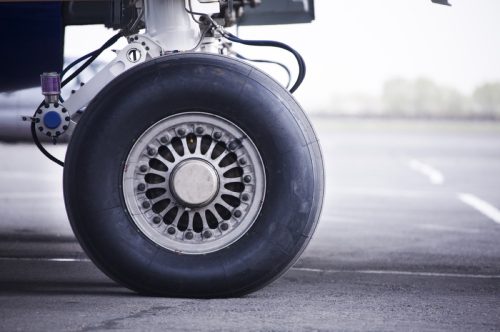 A Delta flight going 115 mph on takeoff slammed its brakes to avoid T-boning an American Airlines Boeing 777 that erroneously crossed in front of it at John F. Kennedy International Airport at about 8:45 p.m. The American Airlines flight was told to cross one runway but instead crossed another, putting it directly in the path of the Delta flight. The Delta jet braked hard but traveled another 661 feet before coming to rest only 1,000 feet from the side of the American jet.
Seattle, Jan. 26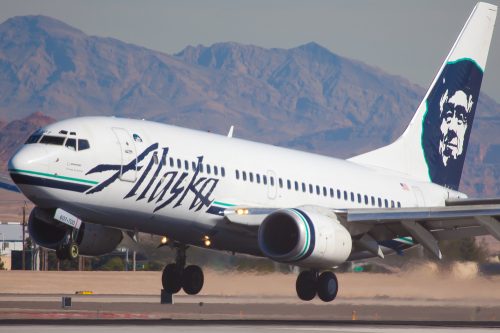 Two Alaska Airlines airplanes scraped their tails against each other as they took off at Seattle-Tacoma International Airport. Officials attributed the collision to a software bug that told the jets' pilots that the aircraft were 20,000 pounds lighter than they were. Alaska Airlines halted all of its aircraft in the aftermath of the incident.
Austin, Texas, Feb. 4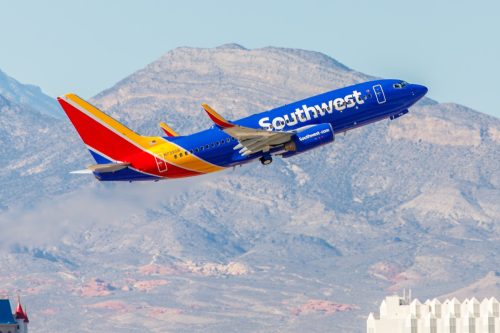 A Southwest jet taking off from Austin-Bergstrom International Airport nearly collided with a FedEx Boeing 767 landing on the same runway.  Air traffic controllers had given the Southwest jet clearance to take off, but it reportedly took too long. As it ascended, the FedEx plane was on approach. FedEx pilots avoided a catastrophic collision by aborting their jet's landing and going around for another landing attempt.
Burbank, California, Feb. 22 and March 18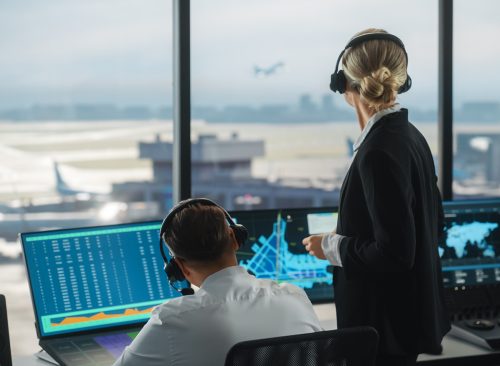 A Mesa Airlines jet aborted its landing to avoid colliding with a SkyWest jet that was taking off on the same runway on Feb. 22 at Hollywood Burbank Airport. An alarm went off in the Mesa plane as the pilots worked to avoid a crash.  Nearly a month later, a Boeing 737 was told to abort its landing and go around to avoid crashing into a helicopter that was practicing touch-and-go landings on the same runway.
RELATED: 36 Latest Bone Chilling Details About the Idaho Murder Case
Arlington, Virginia, March 7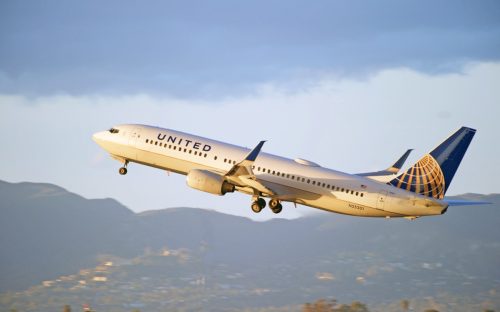 A Republic Airlines jet nearly collided with a United Airlines jet as it crossed the wrong runway at Ronald Reagan Washington National Airport.  The United pilot reportedly took a wrong turn and crossed a runway it was not cleared to cross.  Air traffic controllers ordered the United jet to abort takeoff.