Olivia Wilde Is "Ready to Date Again" After It's Rumored Her Ex Harry Styles is Seeing Someone
Olivia Wilde is ready to find love again, according to a new report.
Olivia Widle is ready to put herself back on the dating scene, according to a new Us Weekly report. The Booksmart director split with her boyfriend, Harry Styles, of almost two years in November and any hopes of a reunion are quickly fading. Multiple reports stated the couple were "taking a break," but "Olivia is ready to date again, making it clear she's available," a source told the outlet. Since the breakup, Wilde has been focusing on her kids Otis, 8, and daughter Daisy, 6 she shares with ex-fiancé, Jason Sudeikis, while Styles has been on tour. The 38-year-old was reportedly "very much upset" after parting ways with the As It Was singer, but is moving forward and setting high standards for her next partner as "she isn't looking for anything less than an amazing guy." 
Why Harry and Olivia Broke Up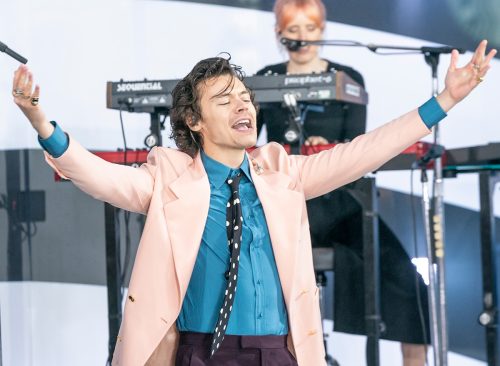 After nearly two years of PDA filled outings and being inseparable, Styles and Wilde broke up. They "have different priorities that are keeping them apart," a friend of the pair told PEOPLE. "He's still touring and is now going abroad. She is focusing on her kids and her work in L.A.," a source told the outlet. "It's a very amicable decision." The Don't Worry Darling star and director are still "very very close friends." That may have been, but it was hard on Wilde. PEOPLE reported, "The break has been difficult for Olivia. They have had some issues, but Olivia thought they were gonna work through it all. She is disappointed. It's just a tricky situation, though."
Harry Really Cared for Olivia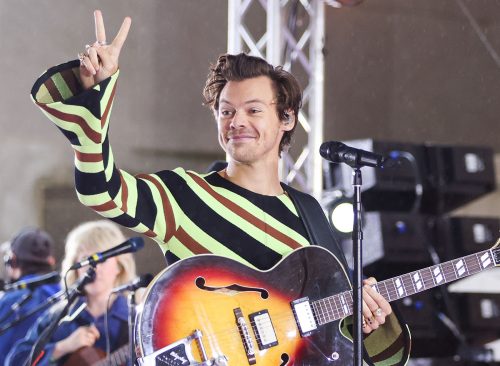 In spite of the breakup, insiders insist the two remain friendly and that there's no bad blood. "Harry didn't dump Olivia, or vice versa. This is the longest relationship Harry's ever had, so clearly they have a special bond," a source told Page Six. The insider added, "They're on a break. It's impossible to have a relationship when he's in every continent next year and Olivia has her job and her kids. This is the right thing for both of them." A second source explained to the outlet that their different situations made it difficult and elaborated, "Things have been challenging for them as a couple because of Harry's tour, while Olivia needs to spend time with her kids in London, where they are with Jason."
The Public Pressure Was Mounting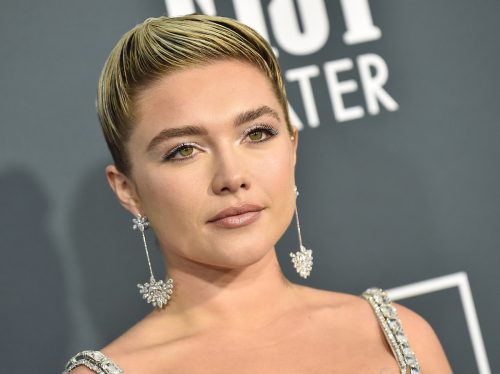 The couple dominated headlines and Wilde endured relentless criticism for an alleged feud between herself and actress Florence Pugh, who she hired for the psychological thriller Don't Worry Darling. Upon joining the cast, Pugh was vocal about her excitement and shared this post on Instagram: "@oliviawilde just tagged me in a picture *gasp no.1* @oliviawilde casted me in a film *gasp no.2*  @oliviawilde is my idol and allowed me to be a part of this fecking incredible cast. Shia?!? Chris?!? *gasp no.3* I can't wait to join this project when all of this is over. Until then, masks up. Gloves on. Stay home. Read script 17,000 because.. you know.. it's @oliviawilde!!" However, by the time the film wrapped, Pugh's tone was different and she stopped mentioning the film on social. She barely promoted the film and didn't return Wilde's praises. There was endless speculation as to what happened, including that she didn't care for Wilde's relationship with Styles. In addition, there was the rumor that Wilde had cheated on Sudeikis with Styles and that's what led to the relationship ending with the father of her two children. The former SNL star was reportedly blindsided and heartbroken, but Wilde denied the accusations. She addressed the issue in an interview with Vanity Fair and said, "The complete [wrong] idea that I left Jason for Harry is completely inaccurate," she told the magazine. "Our relationship was over long before I met Harry. Like any relationship that ends, it doesn't end overnight." She also told Vogue, "It's obviously really tempting to correct a false narrative … But I think what you realize is that when you're really happy, it doesn't matter what strangers think about you. All that matters to you is what's real, and what you love, and who you love."
Heated Custody Battle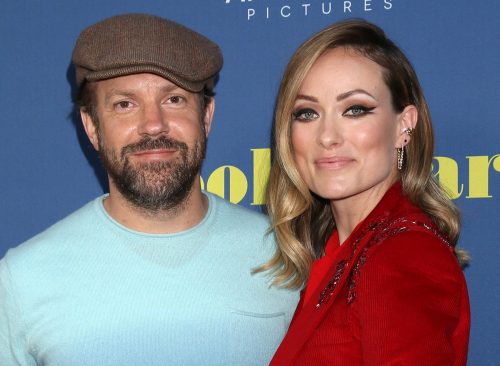 Although Wilde and Sudeikis kept details of their relationship private, things got messy and spilled into the public after their split. The one-time couple dated from 2011 to 2020 and when Wilde moved on with the former One Direction singer, major drama followed. While onstage at CinemaCon in Las Vegas promoting her film, Don't Worry Darling, she was served custody papers. "It was my workplace," Wilde told Variety of the incident. "In any other workplace, it would be seen as an attack. It was really upsetting. It shouldn't have been able to happen. There was a huge breach in security, which is really scary. The hurdles that you had to jump through to get into that room with several badges, plus special COVID tests that had to be taken days in advance, which gave you wristbands that were necessary to gain access to the event—this was something that required forethought." The Ted Lasso star released a statement saying he had "no prior knowledge" of the ambush and "would never condone her being served in such an inappropriate manner." 
Harry Reportedly Seeing Someone Else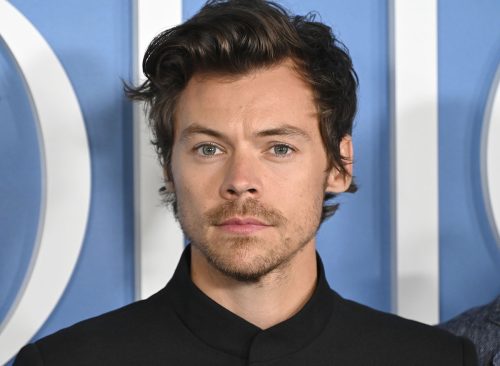 It seems as though Styles has moved on from his relationship with Wilde, according to a recent report from The Mirror. "Harry is seeing someone. He's going to great lengths to keep her identity quiet after the circus surrounding his relationship with Olivia," a source told The Mirror of Harry's allegedly budding new secret romance (per the Daily Mail). "But his close circles all know about the romance. Though it's early days, things seem to be going well."
Heather Newgen has two decades of experience reporting and writing about health, fitness, entertainment and travel. Heather currently freelances for several publications.
Read more