Nurse Allegedly Amputated Patient's Foot Without Permission to Display It at Taxidermy Shop With a Sign Saying, "Wear Your Boots Kids"
She has been charged with elder abuse. 
A nurse in Wisconsin has been accused of amputating a patient's foot without permission, because she wanted to display it in her family's taxidermy shop. NBC News reports that Mary K. Brown, 38, removed the frostbitten right foot of a 62-year-old patient at Spring Valley Health and Rehabilitation Center in Pierce County on May 27, according to a criminal complaint. She has been charged with elder abuse. Investigators were tipped off about the strange situation once the man died. Read on to find out what they found, and the consequences that nurse is facing.
1
"Unusual Circumstances"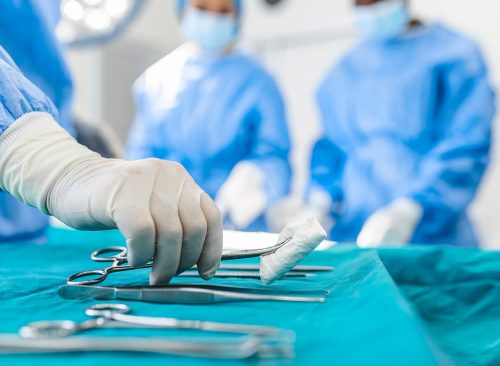 In June, the county medical examiner alerted investigators to a suspicious death at the assisted living facility. He said the body was sent for an autopsy because of "the unusual circumstances of his death." The medical examiner said the deceased person's foot was not attached to his body, "but was rather lying beside him," a filed criminal complaint said. Upon reviewing the victim's medical chart, the examiner saw that a nurse had amputated his right foot a few weeks earlier, on May 27. 
2
Man Had Severe Frostbite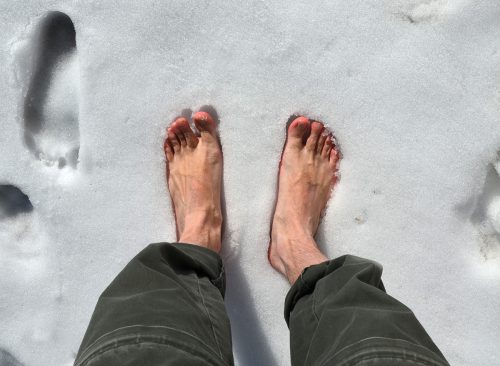 The 62-year-old victim had been taken to the facility in March. He had fallen at his home, which had no heat. Freezing temperatures caused him to develop "severe frostbite" on both of his feet, the complaint said. His feet became necrotic, a condition in which skin and tissue had died. According to the criminal complaint, Brown cut off the patient's foot in what she said was an act of compassion. Nurses in the center told the investigator that the foot was no longer fully attached to the patient's leg, had a foul odor, and was "black like a mummy." The man had been visited by hospice workers and was not expected to survive.
3
"Wear Your Boots, Kids"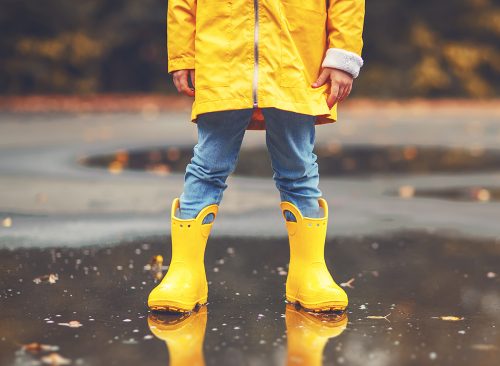 According to the complaint, Brown cut off the patient's foot while two other nurses—identified as Nurse 3 and Nurse 4—were in the room. She used scissors to cut a tendon, which amputated the foot altogether. The body part was then put in a bag in a freezer to be sent with the man when he died. Another nurse, identified as Nurse 5, who did not witness the amputation, told an investigator that Brown said her family had a taxidermy shop. Brown told the nurse, "she was going to preserve the foot and put it on display with a sign that said, 'Wear your boots, kids.'"
4
Foot Amputated Without Permission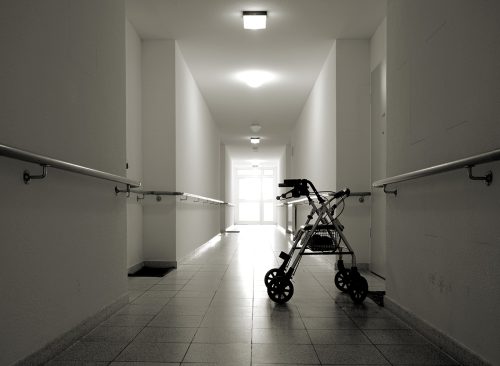 Kevin Larson, administrator and CEO of the assisted-living center told the state investigator that Brown didn't document the removal of the foot. Larson said the only notation in the victim's chart on May 27 was about medications. "Brown had no doctor's order to conduct an amputation," the complaint says. "She stated that she did not have any authorization to remove victim's foot. Brown did not have victim's permission to amputate his foot. Administrators of the nursing home agreed that it was outside of the scope of Brown's practice to conduct such a procedure and a doctor's order was necessary prior to any amputation."
Larson said the normal protocol for amputation would be to get an order from a doctor, which he believes they would have given. He said he didn't believe Brown had malicious intent—she amputated the foot because she "believed it was the right thing to do," the complaint says.
RELATED: 10 Most Embarrassing Ways People Have Gone Viral This Year
5
Charges, and Prison Time, Pending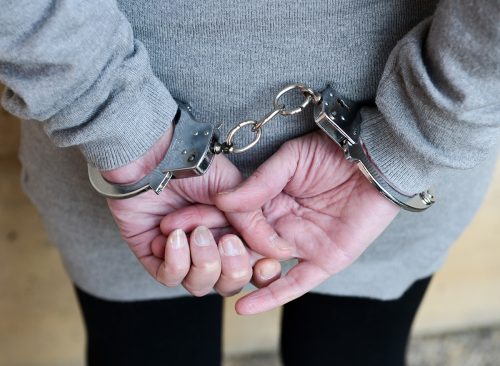 Brown was charged on Nov. 3 with one count of physical abuse of an elder person intentionally causing great bodily harm and one count of mayhem. Each of the two charges is a felony, and each carries a maximum sentence of 40 years in prison. ​​The Pierce County district attorney has enhanced the possible punishment for each charge by up to six years because it involves someone 60 years or older, the Washington Post reported. Brown could not be reached for comment by several news outlets. Larson told the Post that she was no longer employed at the facility.