Mormon Influencer Had Baby Out of Wedlock and Overcame Guilt and is Sharing Her Story on TikTok
How one TikToker hopes to change the way people think about her religion.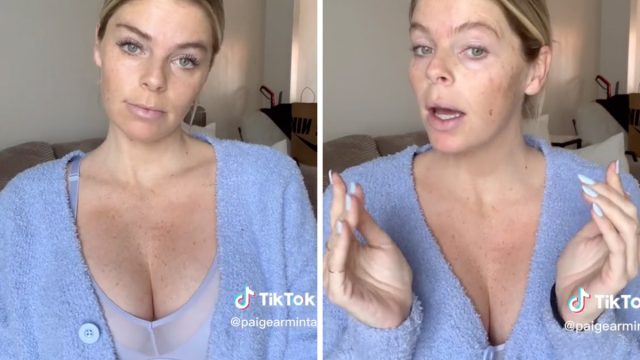 TikToker Paige Arminta has been a lifelong member of the Church of Jesus Christ of Latter-Day Saints, and always thought she'd get married and start a family right out of high school, but that plan didn't pan out. At age 32, she got pregnant by her boyfriend of three months and was terrified to tell her Mormon community and family that she was having a baby out of wedlock because sexual relations outside a marriage isn't permitted. "Not only do they not know that I've been [intimate] with this guy, but now they're going to find out that I'm pregnant. I was freaking out," she told Insider. Arminta felt tremendous shame and guilt, but overcame those feelings and is now using TikTok to battle misconceptions about Mormonism.
Arminta Always Wanted Kids and Planned on Using a Sperm Donor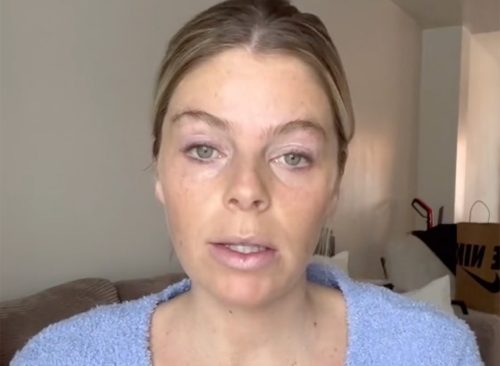 Arminta has been very open about the new and unexpected journey she's on, revealing she was going to use a sperm donor. "I bawled my eyes out," the TikToker told viewers when discovering she was pregnant.  "I was not excited until about month five. One being because I was really sick, and two, which leads into the Mormon topic, I am still a member of the Mormon church. Here was the problem, I let my guilt and shame take over. I'm 32. I wanted kids. I was going to go to a sperm bank at 34. Here I am pregnant, with an amazing man."
Her Family Has Been Accepting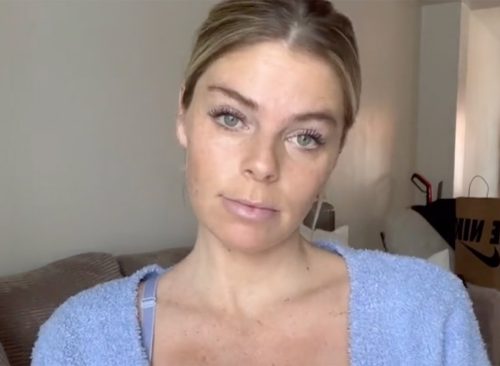 Arminta was nervous to tell her family she was pregnant for fear they wouldn't welcome the news, but they had the opposite reaction.  "I should have been thinking, 'great, my family is on board,'" she told Insider, "But I was so stuck in my thoughts of caring what everybody else in my community, Mormon or not, was going to say. You want to believe that people aren't as judgmental as they are, but the world is really cruel. I was terrified of sharing it with the world."
Wants to Set the Record Straight About Mormonism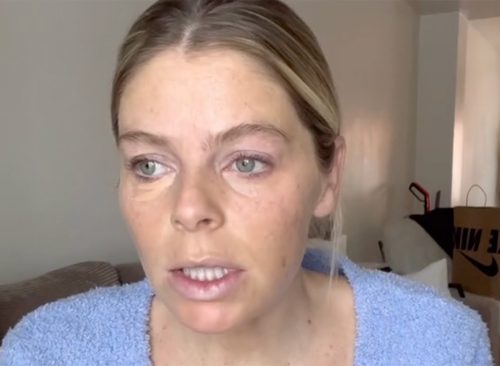 The influencer believes there's a lot of false ideas about her religion and what the LDS Church is all about. She thinks people are "just looking at the extremes," and she wants to reveal the truth about her community. She told Insider, "I think a lot of people, in general, have these judgy glasses on no matter what. We all judge, but when it comes to religion I feel like a lot of people are on their high horses."
How "MormonTok" Hasn't Helped the Community's Image, According to Arminta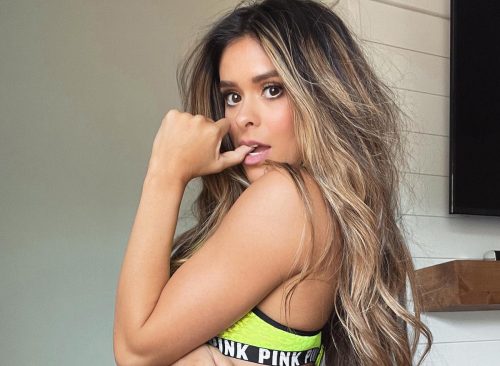 The LDS Church has been a big topic of conservation online over the years and has drawn a lot of criticism from "Mormon mommy bloggers" who surfaced about 10 years ago and share revealing details about their family lives, uploading their videos to a massive community known as "MormonTok" Arminta believes. The hashtag has over 44 million views on TikTok and went mainstream for the bizarre and scandalous drama people posted about.  Utah-based influencer Taylor Frankie Paul blew up social media and had everyone talking about MormonTok when she revealed to her 4 million followers that she was getting divorced because they're "soft swingers," which ruined their marriage. Arminta told Insider she's not part of the MormonTok community and said she wasn't overly familiar with the Paul drama, but there is a similarity to her situation in the sense of moving away from the relgiion's traditions and how others can embrace that change. "I think it's been a good insight into how awesome this community is," she said. 
Arminta Hopes to Marry the Father of Her Baby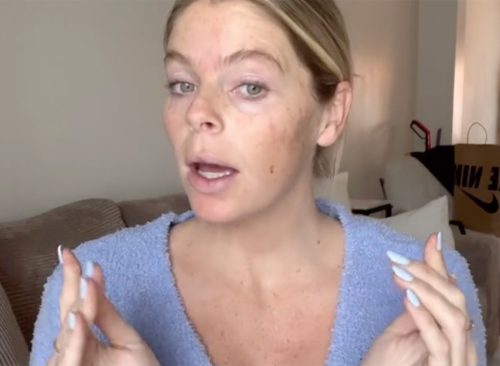 The soon-to-be mom shared in a clip that her boyfriend Tevita Gerber is seven years younger and "more mature" than her. He's not a member of the LDS Church, but wants to raise her child to "know, love, and lean on God." In addition, she wants to "overcome stereotypes" about what an ideal family looks like. "We both think we could build a great community where we show that, yeah, we're not the norm, but we're getting through it as a team," she told Insider. 
Heather Newgen has two decades of experience reporting and writing about health, fitness, entertainment and travel. Heather currently freelances for several publications.
Read more