Montgomery Riverfront Brawl Latest: Suspects Had Reportedly Caused Problems Before
After videos went viral of a fight involving White and Black men, arrests have been made.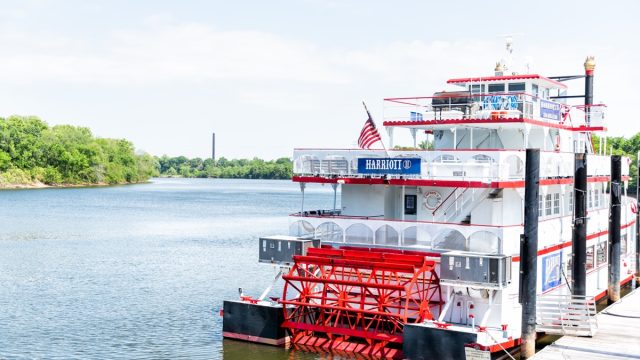 A viral video circulated on social media grabbed nationwide attention this week. In the video, a group of men are involved in a massive brawl on a dock at Riverfront Park in Montgomery, Alabama. According to reports, a group of White boaters attacked a Black co-captain on Saturday afternoon. This week several arrests were made. Here is the latest and what you need to know about the case. 
1
Three Men Have Been Charged
Thirteen people were initially detained by police for interviews after the incident went viral. During a press conference with Mayor Steven L. Reed (D) on Tuesday, Montgomery Police Chief Darryl J. Albert announced that three men were charged. Richard Roberts, 48; Allen Todd, 23; and Zachery Shipman, 25, all of who were in the viral video, were charged with misdemeanor assault.
2
The Fight Started When a Boat Captain Couldn't Dock His Boat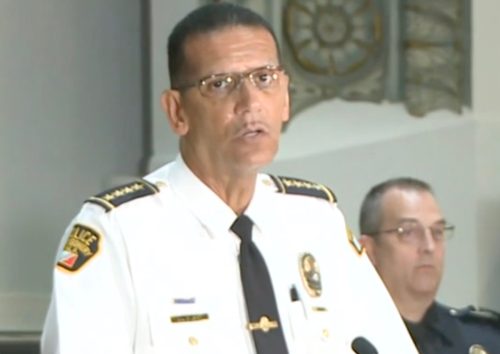 According to authorities, the Montgomery Police Department responded to the 200 block of Coosa Street at 7 p.m. Saturday after a disturbance was reported. At Tuesday's press conference, Albert added that the argument between White boaters and Damien Pickett, the Black co-captain of the Harriott II Riverboat, started when a pontoon boat stopped at the riverfront and blocked Pickett's boat from docking there. 
3
He Went to Deal with It and Was Attacked By the Mob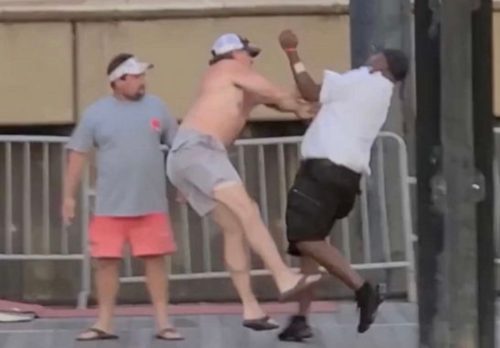 After trying to get the pontoon boat to move for 45 minutes, Pickett went to the dock himself, Albert said. Shortly after, he was attacked by a white man. Then, others get involved, and the fight escalates with several other White men joining in. 
4
Black and White Men Went to Defend Him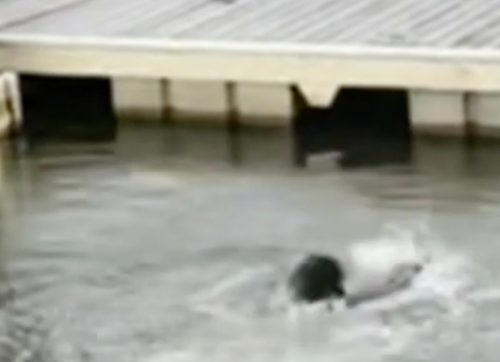 Witnesses on the riverboat can be heard yelling, "Y'all help that brother!" before other White and Black men jump in to defend Pickett from the assault. A 16-year-old even jumps off the riverboat to help Pickett because that's "what I was taught to do," the teen, identified as Aeron, says in a statement from a family publicist. (Some online fans are calling him Scuba Gooding Jr.)
5
A Second Fight Broke Out
A second fight broke out after Black men confront the White men about the fight. One person got punched off the dock and fell into the water. One of the Black men in the fight, identified as Reggie Gray, 42, was also seen hitting a White woman in the head with a folding chair. Authorities plan on questioning him, and more charges could be filed. 
6
The Black Co-Captain "Who Was Doing His Job" Was Attacked By a Mob of White Men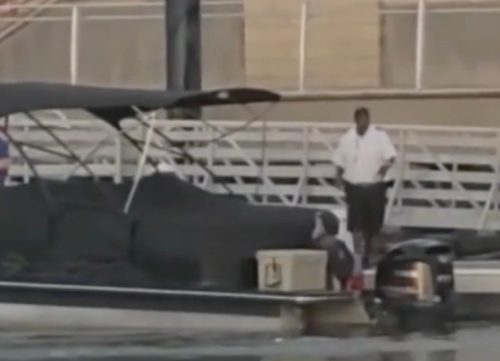 "Last night, the Montgomery Police Department acted swiftly to detain several reckless individuals for attacking a man who was doing his job. Warrants have been signed and justice will be served. This was an unfortunate incident which never should have occurred," the mayor said in an August 6 statement shared on X (formerly known as Twitter).
7
The Mayor Plans On Holding Those Accountable "Who Choose Violence"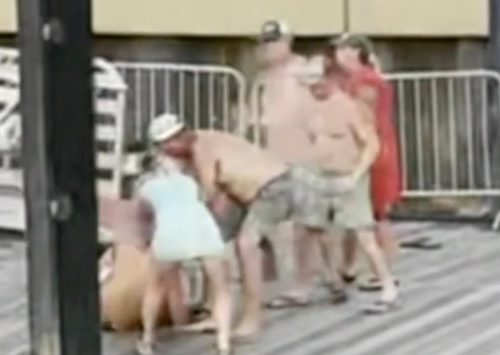 "As our police department investigates these intolerable actions, we should not become desensitized to violence of any kind in our community. Those who choose violence will be held accountable by our criminal justice system."
8
Suspects Had Reportedly Previously Caused Problems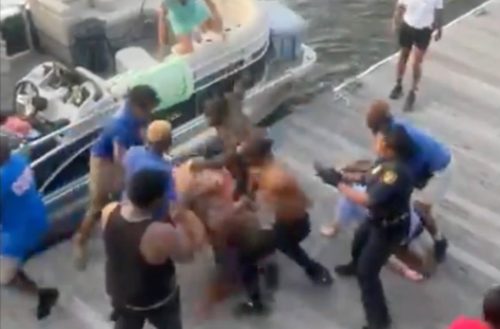 According to the Washington Post: "Harriott II captain Jim Kittrell, who told WACV in Montgomery that riverboat staff previously 'had trouble' with the boaters from Selma, Ala., emphasized that he believed the assault on Pickett, 43, was due to racism." "The White guys that attacked my deckhand — and he was a senior deckhand first mate — I can't think of any other reason they attacked him other than it being racially motivated," Kittrell, who is White, told the Daily Beast. "All he did was move their boat up three feet. It makes no sense to have six people try to beat the snot out of you just because you moved their boat up a few feet. In my opinion, the attack on Damien was racially motivated."
RELATED: Heavy Metal Rocker Partially Paralyzed By Stroke
9
Boat Captain Astonished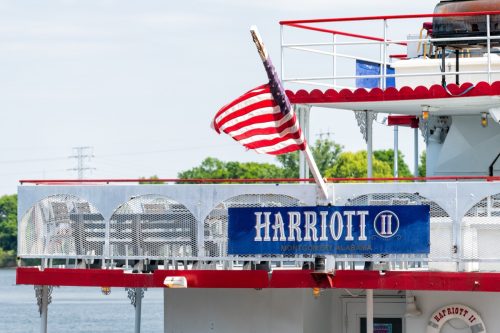 Kittrell watched the events unfold in horror. "We're 40 yards or 30 yards away from the dock watching all of this. There's nothing we can do," Kittrell said to the radio station. "About that time, another guy comes running up. And within a minute or so, it was an all-out brawl. And then I saw some more guys coming, and I said, 'Oh. Thank God. They're going to break it up.' But instead of breaking it up, they jumped on him too. So, at one time, it was like six, seven guys on my deckhand that was trying to move the boat."