Mom Forgot to Pack Her Own Clothes on Family Vacation: "Moms Always Suffer" and TikTokers Can Relate
A TikToker's viral video stirs up strong emotions.
Packing for vacation can be stressful, especially when you've got kids, and for one mom, she was so focused on her family's needs, she forgot to pack her own clothes. On a recent camping trip, Amanda Ayala of Wisconsin got everything together her family would need for their getaway. But there's one thing she forgot–clothes for herself. In a video captioned "Moms always suffer," which has been viewed 4.3 million times, she delivered an epic rant that went viral and drew a ton of support from other moms. 
The Clip Everyone is Talking About
Ayala's husband Efrain and their two daughters aged 9 and 12 are waiting in the car for her. She walks out of the public showers from the campground to the car just wearing a towel. As she gets in her husband asks, "Hey! Why (does) everybody else have clothes on and you're still in your towel?" She replied, "Because I'm the mom. And I get everybody else's s— together and not my own. So I come to the shower house with nothing. So here I am." Efrain stated "I had a super peaceful shower. It was nice." Speechless, she replied, "Take me home."
The Video Shows the Role Many Women Take–"We Are Last"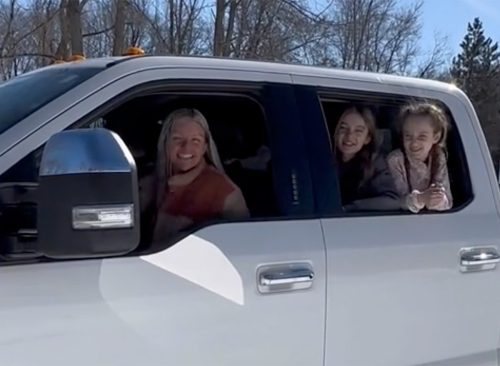 The couple took their kids on a week-long trip to Kansas, Ayala explained to TODAY what happened. "I took my daughters to the public showers at a state park and when we were done, I realized that I had packed their pajamas and not my own," she said. "There wasn't a soul around so I walked back to the truck in my towel." She shared that her husband found the situation "hilarious," and turned on his camera as she approached the car.  "He couldn't miss the opportunity," she said. "This (situation) embodies what we do as women — we are last, I'm always last. It's kind of the role we take."
Efrain Was "Lambasted" on TikTok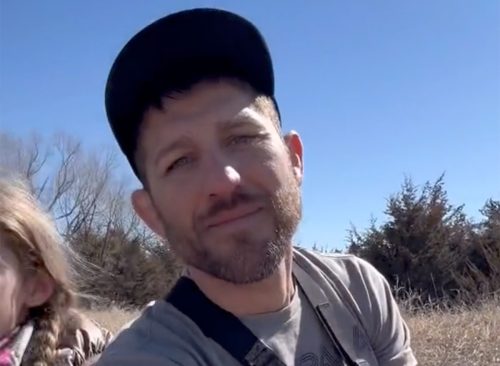 People were quick to jump to Ayala's defense and criticize her husband. She told TODAY how Efrain got "lambasted" for being "insensitive," but defended her husband saying their marriage is equal. "We don't divide household labor into a man's or woman's job," she told the outlet. "He's that husband who is like, 'Babe, I'm probably not going to see it staring at me. But if you leave me a list, I'll get it done."
What the Couple Want Viewers to Take Away From the Video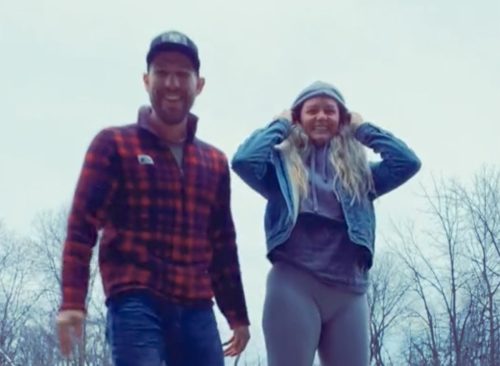 Ayala wants to be clear that her marriage isn't imbalanced. "(The video) It doesn't make him a bad person," she said. "We're just showing you that this is real life." She noted that while he did enjoy his shower, the video didn't show him helping their daughter's with their nightly routine and putting them to bed. She stated that while she did pack the girls up and her bag, her husband is responsible for himself.  Still, "The effort it takes a mom to pull a trip like that off — that's a lot of work."
Moms Are Supporting Ayala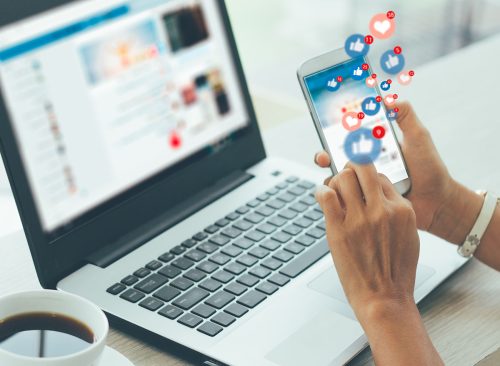 The viral video has thousands of comments from other moms who can relate. 
"Family vacations are never really vacations for moms," one person wrote. Someone else shared, "My employer asked me why I didn't have a jacket on today… because I have 6 kids to get out the door by 7:45! I barely remember myself." "I  feel her! Poor mama. I get everything else for all 4 kids plus my adult child (husband)!," another person stated. Many shared their own personal experiences on family trips. A commenter revealed, "Packed not only myself, my husband and our 3 kids and he wants to get mad because I forgot to pack his deodorant . Few choice words were exchanged!"
Heather Newgen has two decades of experience reporting and writing about health, fitness, entertainment and travel. Heather currently freelances for several publications.
Read more