Miracle Rescue: Missing 8-Year-Old Washington Girl Found Alive After More Than 4 Years in Mexico
The girl had been kidnapped by her biological mother.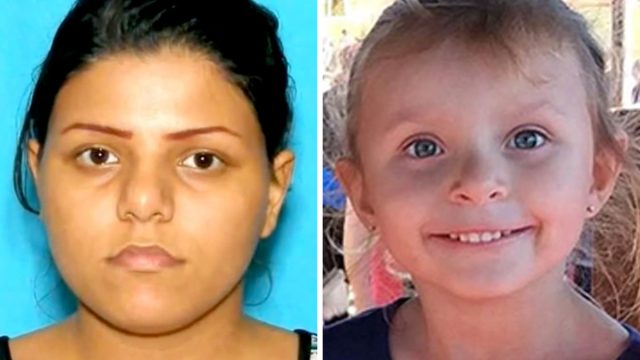 According to the National Center for Missing and Exploited Children, 99 percent of missing children cases involve a parent or family member, and just one percent are abductions by non-family members. Over four years a little girl went missing in Washington. Ever since the FBI has been searching for her. Last month the girl, who had been abducted by her biological mother, was located in Mexico and is now back in the United States.
The Young Girl Was in the Custody of the State After Being Abused By Her Mother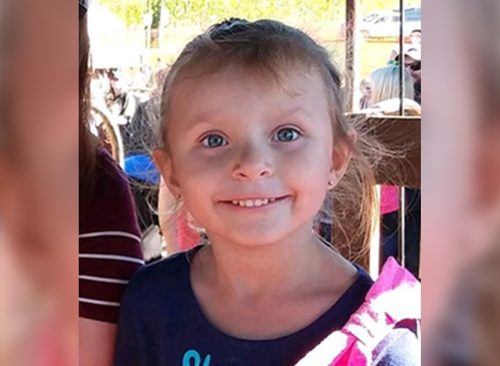 Aranza Maria Ochoa Lopez was last seen at a mall in Vancouver, Washington, with her biological mother, Esmeralda Lopez-Lopez. At the time, Lopez had lost custody of the 4-year-old, who was placed in the custody of Child Protective Services in 2017 after the agency received numerous "founded complaints" that she was being physically abused by her mom after being found "covered in large bruises."
Her Mom Kidnapped Her During a Supervised Visit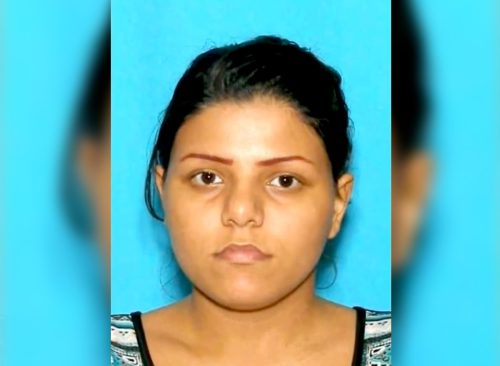 On Oct. 25, 2018, during a supervised visit, Lopez asked to take her daughter to the bathroom. She fled with the little girl and wasn't seen until the following year, when she was arrested in Puebla, Mexico, in 2019. Lopez-Lopez pleaded guilty in 2021 to second-degree kidnapping and robbery and first-degree custodial interference. She was sentenced to 20 months in prison.
The Mom Was Found in Mexico a Year Later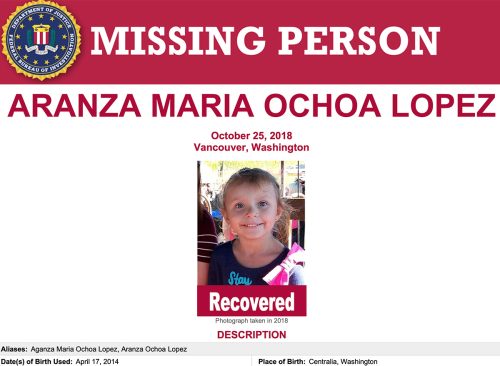 The FBI offered a $10,000 reward for information leading to Aranza's recovery. Authorities in Michoacán, Mexico found Lopez and in February, she was escorted back to the United States. But her daughter was still missing.
"On October 25, 2018, Aranza was allegedly removed from a mall in Vancouver, Washington, by her biological mother, who was taken into custody in September of 2019 in Puebla, Mexico. It is believed that Aranza may still be in Mexico," the FBI stated at the time. 
RELATED: 36 Latest Bone Chilling Details About the Idaho Murder Case
The FBI "Did Not Give Up" On Her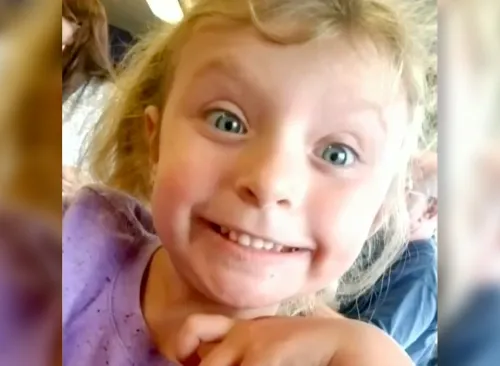 "For more than four years, the FBI and our partners did not give up on Aranza," said Richard A. Collodi, special agent in charge of the FBI's Seattle field office. "Our concern now will be supporting Aranza as she begins her reintegration into the U.S."
It is unknown where the little girl is right now. "Aranza's safety and privacy is of utmost importance. Her location in the U.S. is not being disclosed, and no additional information will be released at this time."