Murderous Mafia Boss Escapes From a High-Security Jail by Climbing Down Knotted Sheets From His Cell Window
Library job allowed him to plan the escape.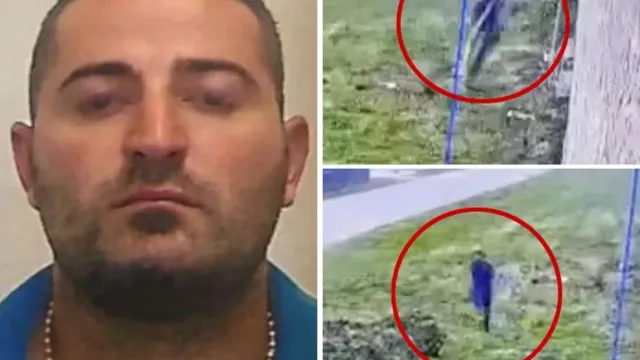 An infamous mafia chief escaped from a high-security Italian prison by using a method familiar to anyone who's ever watched a cartoon—he climbed down knotted sheets hung from his cell window, then scrambled over the prison wall. And all of it was caught on video. Marco Raduano, 40, slipped out of the Badu'e Carros jail in Sardinia on Friday.
His disappearance wasn't discovered for two hours because no one was monitoring security cameras as he climbed down two stories and sprinted towards the jail's external wall. Read on to find out more about the case, including who Raduano is, what officials blame for his escape, and what social media has to say about it. 
Who Is Marco Raduano?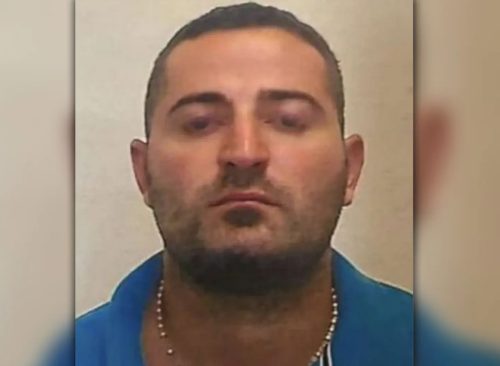 While facing a murder trial in 2018, Raduano received an 18-year prison sentence for drug trafficking. He was a leading figure in the groups involved in drugs and extortion schemes in the Gargano peninsula in Puglia, in the heel of Italy, the UK Times reported. The Gargano clans are known to be more violent than other Italian mobsters, at times shooting their victims in the head with shotguns to deny them open-casket funerals, the Times reported. Although Raduano was known for using a boa constrictor to guard his guns, he was believed to be a model prisoner who worked in the jail's library on an upper floor. 
Plush Job Allowed Escape Planning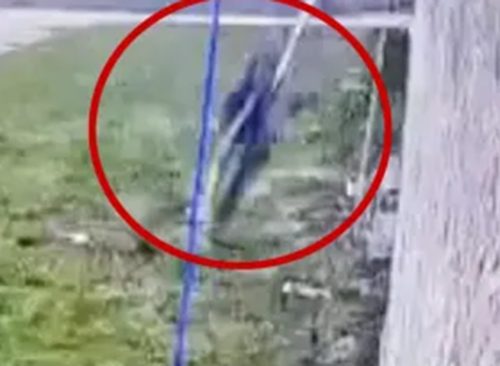 Police believe it was that job that enabled Raduano to escape: it gave him the chance to observe prison operations from the window, including the schedules of guards patrolling the external wall. They believe this allowed him to time his escape, making a run for the wall when guards were absent and being picked up by accomplices on the other side. 
Union Boss Blames Staffing Levels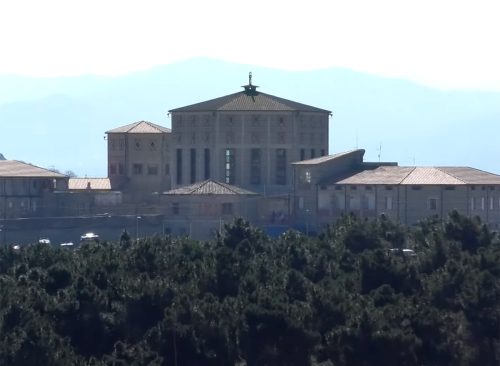 "This daring escape from one of Italy's most secure jails was due to staff shortages," said Giovanni Villa, head of the Sardinian branch of the FNS-CISL union. Recent budget cuts left about 50 prison employees to guard 180 prisoners, an officer told Il Messaggero. "The prisoner from Puglia escaped in a daring way from one of the safest penitentiaries in Italy. It seems he had everything ready and that the escape was well planned for some time," Villa said, according to the Telegraph.​​ "We have been denouncing [the] lack of personnel for months and this is the main factor that compromised security." 
Social Media Responds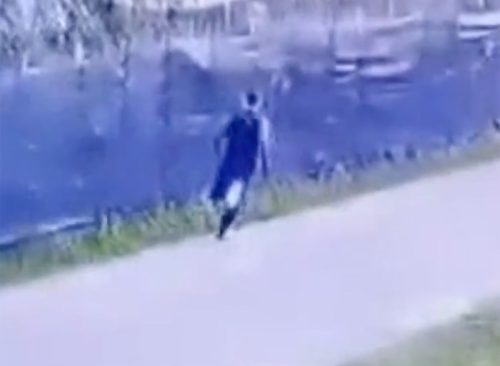 "Some high security jail. I couldn't help laughing a bit, just a wee bit at the method of his escape," wrote one commenter on the Times site. "Climbing down knotted bed sheets, is that a real thing?" "Why does a high security prison even have opening windows?" asked another. "When I joined the Prison Service in the early 70s, the use of CCTV was in its infancy," wrote another. "I remember an old Chief Officer speculating that all it would achieve was 'a very expensive image of a prisoner's back going over the wall!' He would be laughing now!"
RELATED: 36 Latest Bone Chilling Details About the Idaho Murder Case
Points for Creativity?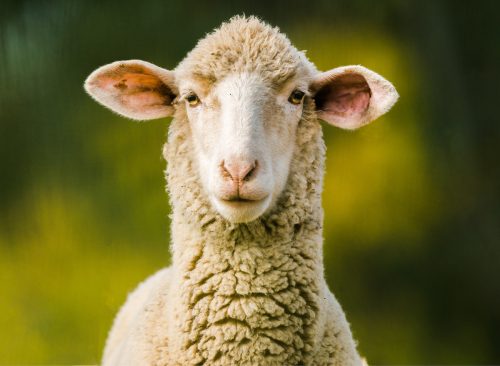 Some attempted jailbreaks may be more creative, but it doesn't mean they're more successful. Earlier this month, an inmate in Bolivia was caught while trying to sneak out of a maximum-security prison dressed as a sheep. José Luis Callisaya Diaz, who's serving a 15-year sentence for murder, wrapped himself in sheepskin before crawling along the grass surrounding the prison in the middle of the night. He managed to get past security at the Chonchocoro prison facility, over a wall, then out into the yard. But guards noticed Diaz wasn't in his cell and apprehended him before he got any further. Pictures of the convict wrapped in a fleece made the rounds on social media.