Lost Dog Runs 10 Miles to Ring Doorbell of Animal Shelter Where She Used to Live
"She's ringing the doorbell like, 'I'm home.'"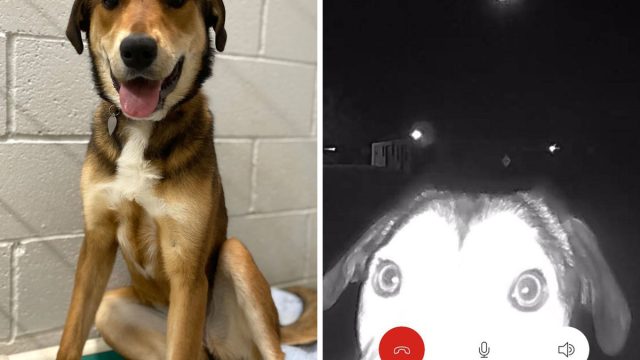 The staffers at the animal shelter knew Bailey was a bit of a challenge. The dog had lived at the El Paso Animal Rescue for most of her life and was known to be a bit of an escape artist. Her first owner returned her to the shelter because she got loose. After living a few weeks with her second owner, Bailey returned herself. On Jan. 29, her new owner was fitting her with a new harness when she slipped out of his grasp and started running—10 miles back to the shelter, where she rang the doorbell to be let in.
"She was fast. She cleared a 7-foot wall and it was about a ten-foot drop to the other side," owner Micah Baer told local station KVIA. "I was worried I was never going to get her back. I've only had her for a month. She's already made herself a part of our family." Read on to find out more about how it all went down and where Bailey is now.
An Escape…Or Return Home?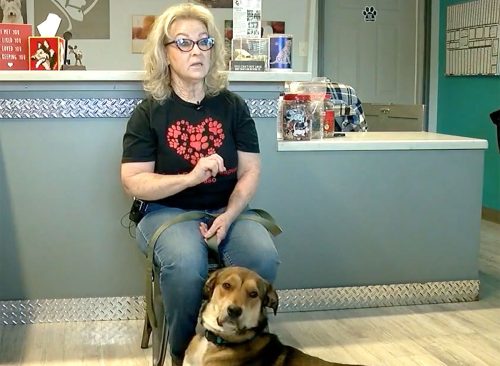 When Bailey escaped, Baer started searching for her by car and contacted the shelter, which alerted the 33,000 followers on its Facebook page. Several searches were organized over the next three days, but there was no sign of Bailey. Then, in the middle of the night on Jan. 31, shelter employee Yvonne Arratia was home in bed when she heard a loud ding from her cell phone. It meant someone was hitting the shelter's Ring doorbell, which provided a video image. Annoyed, Arratia checked her phone. "Oh my God, is that Bailey?!" she said.
"She's Ringing The Doorbell Like, 'I'm Home'"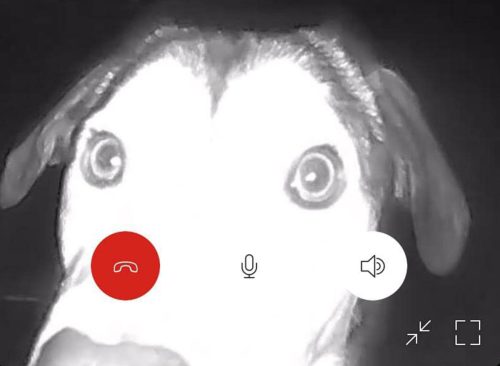 Arratia ran into the bedroom of her daughter Genevieve, who also worked at the shelter. They used the doorbell's microphone to call Bailey, who came right up to the camera and started whining and scratching at the door. She had apparently rung the doorbell with her snout. "I'll be darn, at 1:42 in the morning, she's ringing the doorbell like, 'I'm home,'" Hyde told USA Today.
"The Ring camera kept going off and off and off … and you'll see in the video that she's running out there, sitting, waiting for somebody to come." Mother and daughter jumped in the car and headed to the shelter, about a 15-minute drive. Arratia drove while Genevieve kept talking with Bailey through the phone, telling her to stay put.
Bailey Reunited With Owner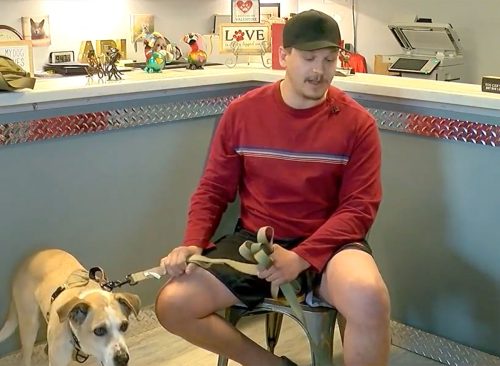 When mother and daughter arrived at the shelter, Bailey was "ecstatic," the Washington Post reported. Arratia put her in a harness, and Bailey led the way to the kennels where she had lived. She got food, a warm blanket, and a place to crash for the night.  When Baer came to claim her the next day, he promised to use two leashes from then on and to fit Bailey with a GPS collar.
"He's learned his lesson as well as she learned hers," said rescue league director Loretta Hyde.  The shelter shared the happy result with its social media followers. "She lived at the shelter for soooo long this was home to her," the rescue posted on its Facebook page. "She felt safe here. When she got loose she was on a mission to get home."
"Dogs Are Smarter Than We Give Them Credit For"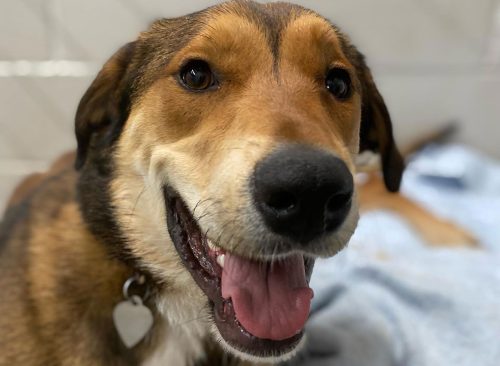 Bailey's 10-mile journey was remarkable not only for its distance. To get back to the shelter, she had to cross over a main street in El Paso and Interstate 10, dodging cars all the way. "We are just lucky that she made it across all these super busy streets and not get smushed," said Hyde. "She has some street smarts as well." "Dogs are smarter than we give them credit for," Hyde told USA Today. "She knew exactly how to get back to the shelter. It was such a happy ending for all of us."
RELATED: Husband Gets Life Sentence After Murdering Wife Because "She Would Never Shut Up"
Social Media Responds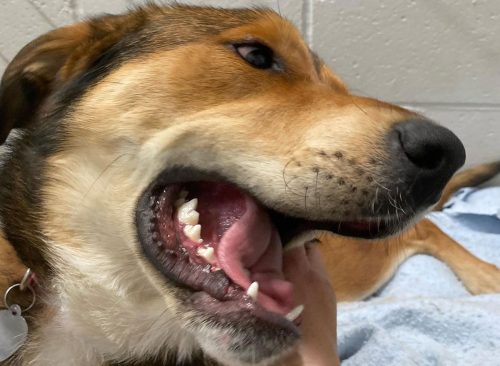 "You can take a dog out of a shelter, but not the shelter out of the dog," wrote one commenter in the Post's comment section.  "Who needs opposing thumbs to ring the doorbell when you've got a nose like Bailey's?!" said another.  "Hopefully Bailey finds enough chill to not bolt again," wrote another.