The Truth Behind the Heartbreaking Drama of King Charles' Cousin and His Family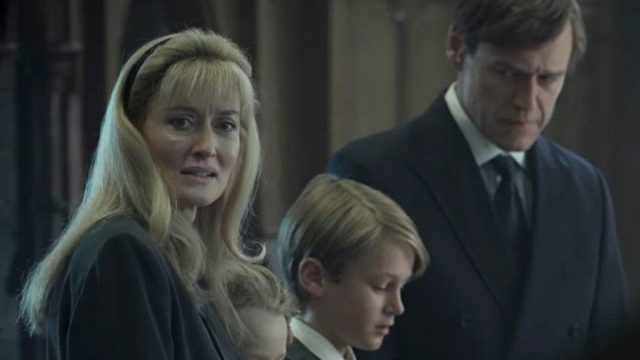 The British Royal Family has seen no shortage of tragedy, but one lesser-known branch of the family—the Knatchbulls—may have experienced more than its fair share. One of those tragedies provides the opening scene for the latest episode of The Crown; another made international headlines. Norton Knatchbull is King Charles III's second cousin. They attended school together, and Charles was best man at Norton's 1979 wedding to Penelope.
The couple—first styled Lord and Lady Romsey, then the Earl and Countess Mountbatten of Burma—had three children. Leonora, the youngest and Princess Diana's goddaughter, was diagnosed with kidney cancer as a toddler. She endured brutal chemotherapy and radiation treatments, and although she seemed to be improving, died at the age of five in 1991.
Her funeral opens episode two of The Crown's season five. Twelve years earlier, the Knatchbull family experienced another tragic loss, this one of several family members, in an incident that shocked the UK and the world. Read on to find out more—and to explore secrets of the Royal Family, don't miss these The Biggest Royal Romance Scandals of All Time.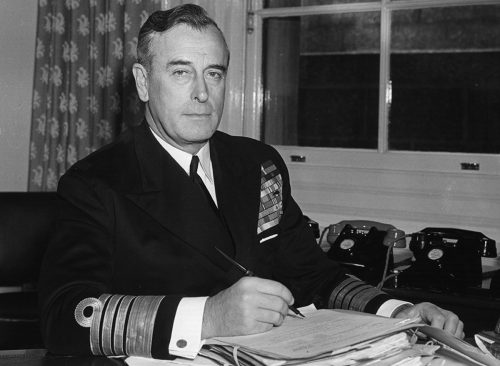 In the summer of 1979, Lord Mountbatten, Prince Philip's uncle and Norton Knatchbull's grandfather, planned to take several family members on a ride aboard his 30-foot boat off the west coast of Ireland. They included his oldest daughter Patricia, her husband John Knatchbull (known as Lord Brabourne), and their two youngest children, 14-year-old identical twins Nicholas and Timothy. Also aboard were the Dowager Lady Brabourne and a 15-year-old crew member, Paul Maxwell.
Several hundred feet from shore, a bomb planted on the boat by the IRA exploded. "The boat was there one minute and the next minute it was like a lot of matchsticks floating on the water," an eyewitness told the New York Times.
2
An Explosion, Then "Deadly Silence"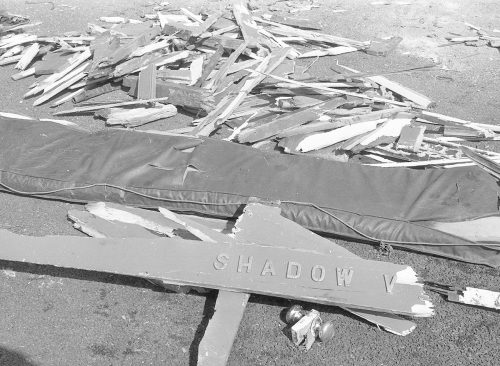 "Fifty pounds of gelignite exploded, sending showers of timber, metal, cushions, lifejackets and shoes into the air," wrote Andrew Lownie, author of The Mountbattens: Their Lives and Loves. "Then, there was a deadly silence."
Lord Mountbatten, 14-year-old Nicholas, and 15-year-old Maxwell were killed instantly. The elder Lady Brabourne died the next day. Three aboard the boat survived with serious injuries after they were pulled from the water by local fishermen.
3
"A Legacy of Mental and Emotional Wounds"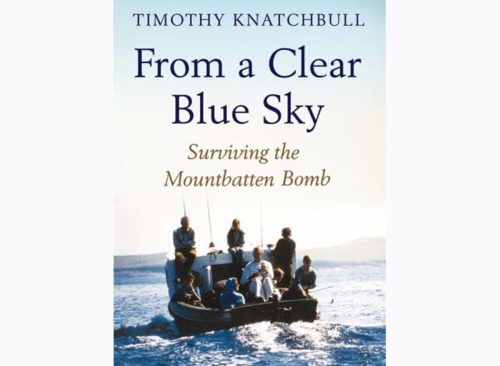 The impact on the family was devastating. Norton Knatchbull lost his grandfather, grandfather and a brother in the attack. In the book From a Clear Blue Sky: Surviving the Mountbatten Bomb, Timothy Knatchbull wrote, "the bomb left me with a legacy of mental and emotional wounds that refused to go away." "After more than 20 years I decided to heal myself," he wrote. "For over a year I returned to Ireland in a series of private visits and underwent a vital process which allowed me to say goodbye to Nicholas, my identical twin."
Lady Patricia Brabourne, who had seen her father and mother killed, later said she cried every morning when she woke up for six months after the attack. She called the process a "seemingly endless black tunnel" through who are grieving travel through before reaching "the light that truly does appear at the end, and which we eventually found ourselves."
4
After Another Generation Saw Tragedy, Prince Philip Stepped In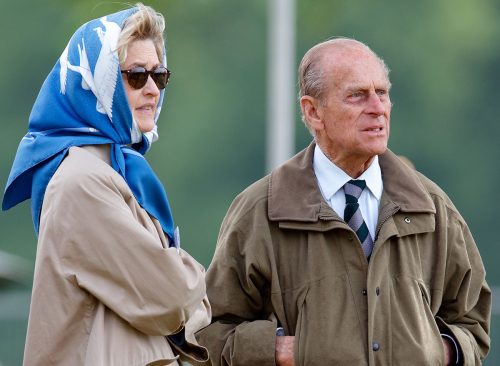 The Knatchbulls were again plunged into grief when five-year-old Leonora died. The Telegraph reports her mother Penelope "was lost" and found an unexpected confidante: Prince Philip, Queen Elizabeth's husband. They became so close it was rumored they were having an affair. This was denied by both.
"The fact that Countess Mountbatten has been a welcome guest at royal events would suggest the relationship was platonic," says The Telegraph. "But it was clearly dear to them both; the countess was one of the 30 people invited to Prince Philip's funeral in April 2021."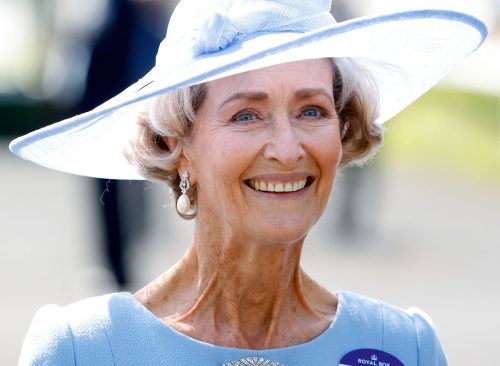 Penelope and Norton Knatchbull are estranged and have been since 2010, when, the Telegraph reports, he moved to the Bahamas and had an affair with Lady Eugenie Nuttall, widow of former Guards officer Sir Nicholas Nuttall. He surrendered his public duties and Penelope assumed them.
But the family endures. Today, Penelope, known as Countess Mountbatten, runs the family's estate, and the surviving Knatchbull children, Nicholas and Alexandra, have produced three grandchildren.