King Charles' Snub to "Disgraced" Prince Andrew Was "No Coincidence at All," Claims Royal Expert
It was a major blow to his younger brother. 
This week King Charles celebrated a landmark birthday: His first as the King. Instead of throwing a lavish party and inviting his entire family to commemorate his 74th trip around the sun, he spent it attempting to put through a new piece of legislation. But not any old piece of legislature.
The monarch continued his push to alter the current laws surrounding the Counsellors of State position, hoping to widen the pool from which he can choose someone to step in on official business if he is unavailable. And experts say this was a major snub to his "disgraced" brother Prince Andrew. Keep reading to learn more—and to explore secrets of the Royal Family, don't miss these Biggest Royal Romance Scandals of All Time.
1
He Allegedly Made the Change on His Birthday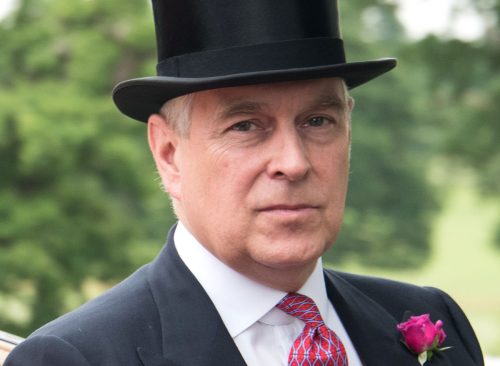 Per Richard Fitzwilliams, King Charles spent his special day kickstarting a "seriously necessary change" to make sure his younger brother, the Duke of York, will not return to public life anytime soon. Under the current legislature, Prince Andrew is on the short list of people who would fill in for the King in case he isn't available. 
2
His Sister and Younger Brother Allegedly Would Be Added to the List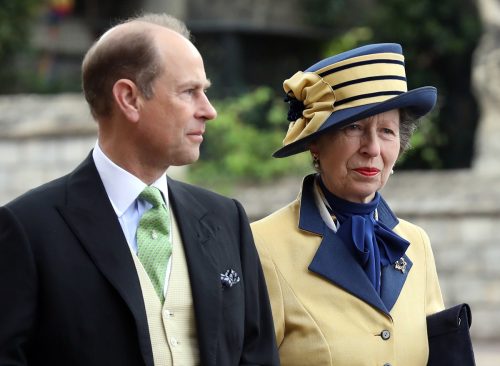 On his birthday, he revealed that he would be "most content" to widen the Counsellors of State pool to include his youngest brother, Prince Edward, and sister, Princess Royale Anne. This way, it would eliminate the need for Prince Andrew or his son, Prince Harry, also not a working member of the Royal Family, to step in. 
3
The Timing Is Allegedly "No Accident" Says Expert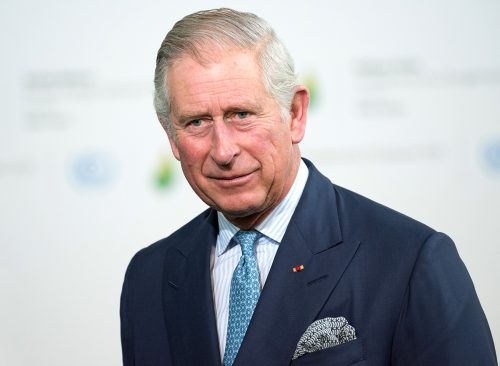 "This is a very good example of King Charles making an extremely sensible necessary decision, very early in his reign and the fact it's announced on his birthday is no accident," Fitzwilliams told the Mirror. "The news breaking on his birthday says it all."
4
He Allegedly Says "Andrew Is in Disgrace" and That Is "Unlikely to Change"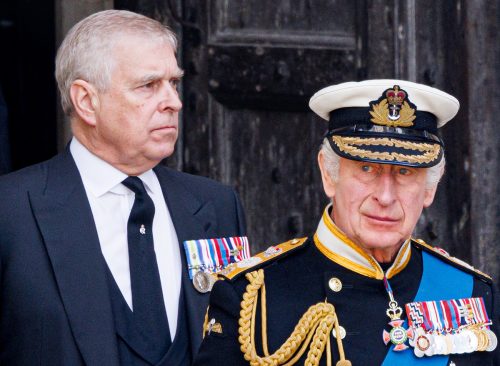 "Since Andrew is in disgrace and that is most unlikely to change, the situation had been perilous," Fitzwilliams continued. "Public opinion is solidly against Andrew and there is absolutely no chance according to all reports. The king is absolute on the issue and so is Prince William. That is that."
5
King Charles Issued This Statement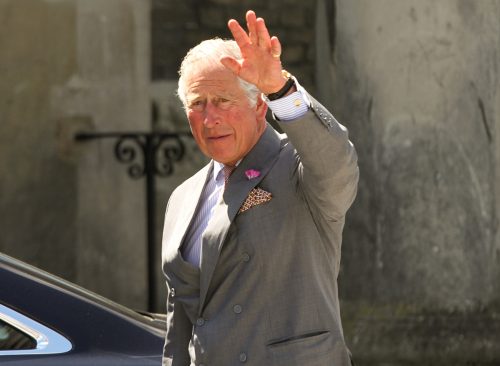 The statement read: "To ensure continued efficiency of public business when I'm unavailable, such as while I'm undertaking official duties overseas, I confirm that I would be most content should Parliament see fit for the number of people who may be called upon to act as counsellors of State under the terms of the Regency acts 1937 to 1963 to be increased to include my sister and brother, the Princess Royal, and the Earl of Wessex and Forfar. Both of whom have previously undertaken this role."