King Charles Is Reportedly Considering Breaking His Silence to Talk About Harry
The King might break royal protocol and do a sit-down interview.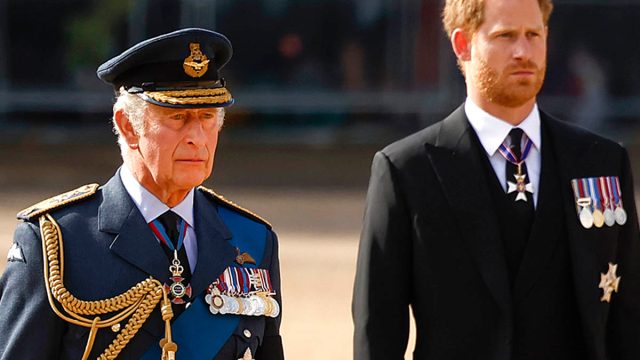 When Prince Harry and Meghan Markle began their media blitz, starting with Meghan's bombshell interview with Oprah Winfrey and eventually, the publication of Prince Harry's shocking memoir, Spare, and the equally revealing interviews promoting the tell-all, it was clear they weren't concerned about Royal tradition. After all, the notoriously private family rarely opens up at a public level about anything, from their diet to their personal lives.
And, despite the multiple accusations made by Harry and Meghan against other family members, the family has yet to respond or defend themselves. However, according to a new report, King Charles is considering breaking his silence. 
1
King Charles May Do an Interview with Jonathan Dimbleby, Source Says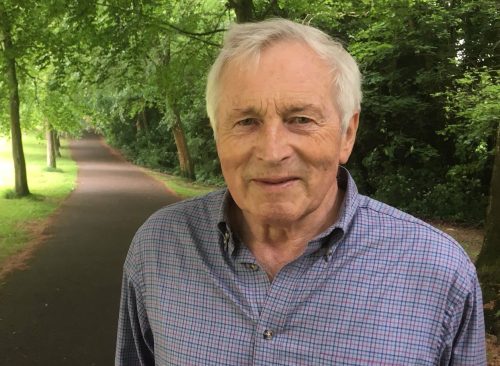 According to The Mirror an interview with the King may happen soon. "Jonathan Dimbleby may have a chat with King Charles on camera for the Coronation celebrations—and he could address troubles with Harry and Meghan since their Netflix show and memoir Spare," a source tells the publication. 
2
He Might "Give His Side of the Story," According to Sources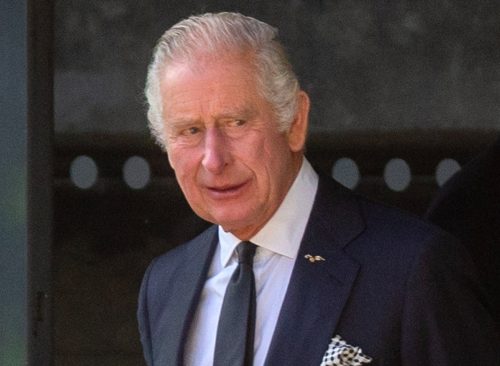 "Palace aides are discussing the possibility of the monarch using his chat to give his side of the story," the outlet reports. This would clearly part with royal protocol, which generally takes the stance that Royals don't comment on stories or accusations involving them. 
3
Palace Aides Are "Concerned About the Line of Questioning," Sources Say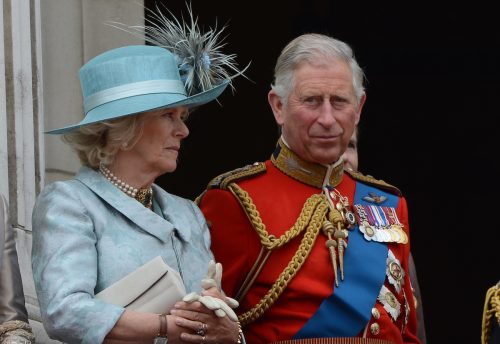 Dimbleby, who is a friend of Charles, hopes to do a show about his life and how he plans to change the Monarchy. "Palace aides are concerned about the line of questioning," The Mirror writes. "But sources say the monarch is mulling over the interview offer."
4
It Is All Very "Tricky"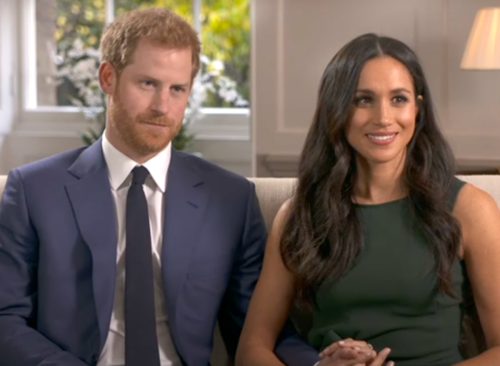 "Plans are already up and running for Coronation coverage at the BBC, including the profile on the monarch," The Mirror adds. "It is not the done thing to avoid subjects in interviews, so it makes matters tricky. Even one small comment on Harry and Meghan would make worldwide news. It could also prompt a response from Harry, which would be unpredictable, like so much. Everything is very delicate."
5
The King Could Also Produce His Own Content, According to Sources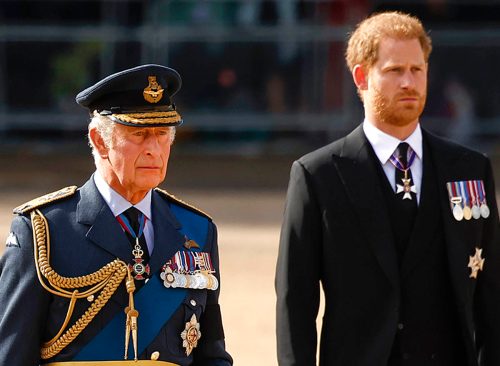 The Mirror claims ITV also wants to do an interview with the King. There is also a chance that King Charles will avoid all interviews and release his own footage. "There remains an option for the family to simply produce a Coronation speech or content they film and supply," the source says. "It allows control over what is said and would not address the Sussexes."