King Charles III Will Be "Ruthless" if Prince Harry and Meghan Markle Continue to Do This One Thing, Royal Expert Claims
He expects this from them.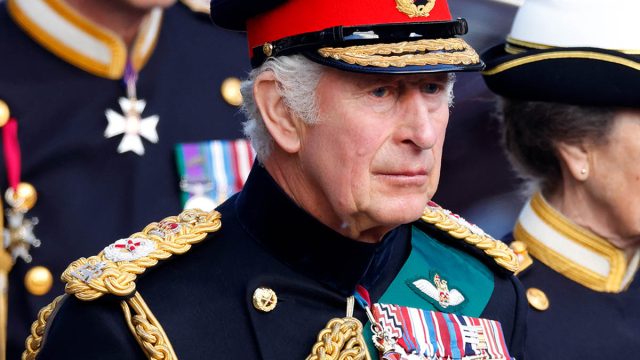 The death of Queen Elizabeth and the events surrounding her funeral unexpectedly reunited Prince Harry and his wife, Meghan Markle, with the rest of the Royal Family. At the time, the couple, who left their roles as working members of the family in late 2020 and moved to California, weren't exactly on great terms with William's parents or brother. After all, the couple had made some pretty shocking allegations in interviews with everyone from Oprah Winfrey to New York Magazine. And, with the impending release of Harry's tell-all book as well as the couple's docuseries, things did not look good in terms of reconciliation.
However, things started to look hopeful when Harry and Meghan were invited to take part in the events surrounding the Queen's death. King Charles even made a sweet gesture to the couple in his first official speech as King. Nevertheless, while the monarch would like to mend his relationship with him, if they continue to do one thing all bets are off, allege sources. 
1
If Harry and Meghan Attack the Family, All Bets Are Off, Sources Allege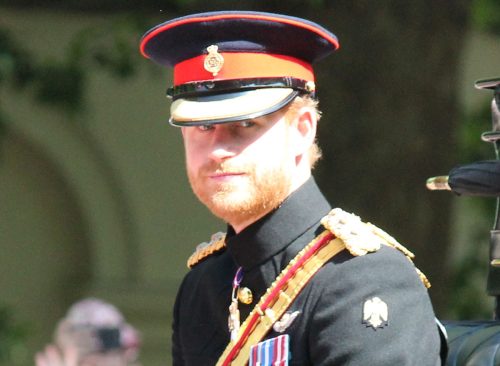 According to sources, if Prince Harry attacks the Royal Family in his upcoming book, King Charles isn't going to be forgiving. In fact, he may be downright "ruthless." And, the couple may not get invited to his coronation on May 6, 2023, at Westminster Abbey in London.
2
Charles Would Allegedly Like Them at His Coronation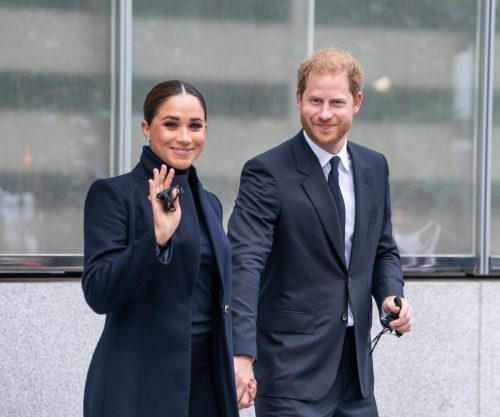 "There is no doubt that Charles would like Harry and Meghan to be at his coronation. And to be fair to Charles, he has been magnanimous in terms of extending, very publicly, olive branches to the Sussexes, not only in his televised accession address but also putting them front and centre at the funeral events," Katie Nicholl, author of The New Royals and Vanity Fair's royal correspondent told The Daily Beast.
3
However, He Allegedly Expects Respect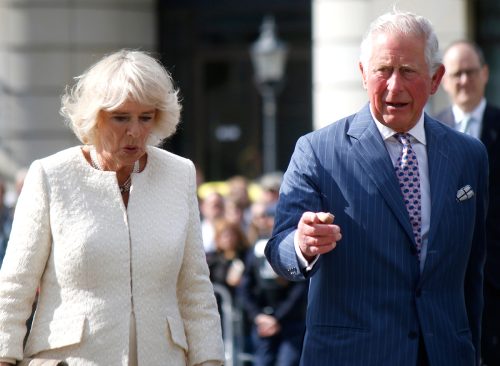 There is a caveat. "But he does expect respect in return, and a problem is going to arise if, between now and then, Harry repays him by attacking him, Camilla or the institution. He is not going to put up with inaccurate and unfair attacks," Nicholl continued.
4
He Will Allegedly Protect The Firm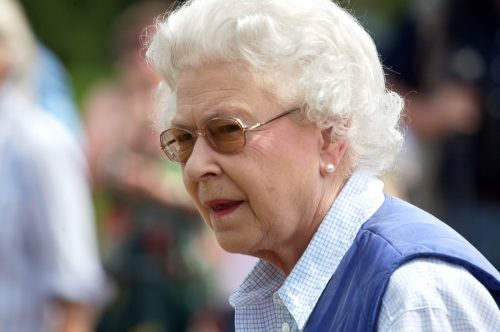 Expect King Charles to follow after his mother when it comes to playing father hen over The Firm. "The Queen was ruthless when it came to protecting the institution, and Charles will be too, and we are possibly seeing that in the lack of urgency around naming Archie and Lilibet prince and princess," she added.
5
He Is Allegedly Not Adverse to Giving Them Titles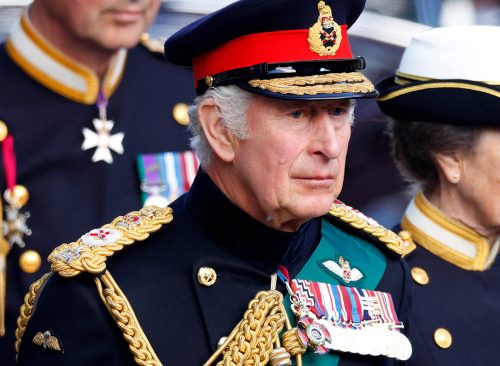 "My understanding is that Charles is not averse to granting them titles, but he expects to see respect from the Sussexes in return. The ball is in the Sussexes' court. The royals, just like the rest of us, are waiting to see what they will do next," Nicholl concluded. 
Leah Groth has decades of experience covering all things health, wellness and fitness related.
Read more