6 Stunning Secrets We Learned From Prince Harry's Bombshell Book About Kate and Meghan's Feud
There has been a long-running rivalry between the royal brothers' wives.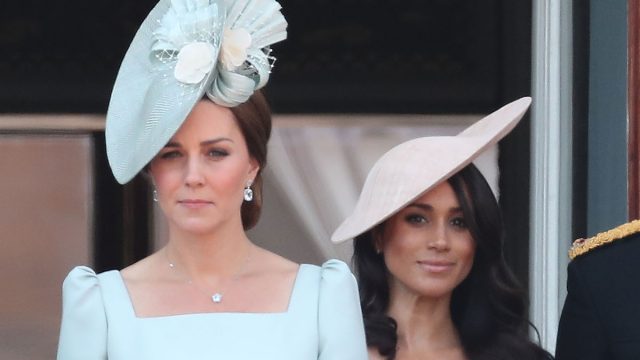 The brotherly conflict within the British royal family has so far been a relatively discreet one, marked by sporadic statements and not quite a full-on war of words. That looks set to change with the release of Prince Harry's memoir Spare, which expands on previous allegations of mistreatment and tension, and colors in some rumors that had previously gone without official comment on either side. Specifically, Spare confirms there has been a long-running feud between the royal brothers' wives, Meghan and Kate, and details how it started and grew.
In the book, Harry writes about tussles over bridesmaid dresses, offense over Easter gifts, and awkwardness over shared lip gloss, DailyMail.com reported this week. Read on to find out how Kate Middleton went from being what Harry called "the sister he never had" to be at loggerheads with his wife, along with other revelations about the next-generation royals' relationship today.
In Spare, Harry writes about early signs of tension between Kate and Meghan, particularly what happened when Meghan asked to borrow a lip gloss from Kate before their joint appearance at the first Royal Foundation forum summit in 2018. 
Kate was surprised but retrieved one from her bag and offered it to Meghan. Meghan applied a little gloss to her finger, then rubbed it across her lips, and Kate reacted with a "disgusted" face, Harry writes.
2
Conflict Over Bridesmaid Dresses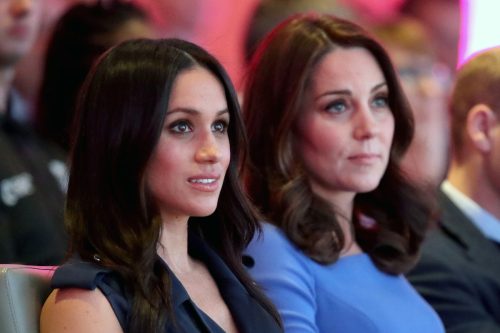 Other news outlets reported rumors that Kate and Meghan had a tiff over bridesmaids' dresses for Harry and Meghan's wedding, attributing them to palace insiders or "close sources." In the new book, Harry wrote in detail about the conflict. 
Harry writes that Kate messaged Meghan days before the wedding, stating there was a problem with the bridesmaid dresses, particularly her daughter, Princess Charlotte's. He said Meghan tried to arrange for a royal tailor to fix it. But Kate said Charlotte's dress was too big for her, and she had cried when she tried it on.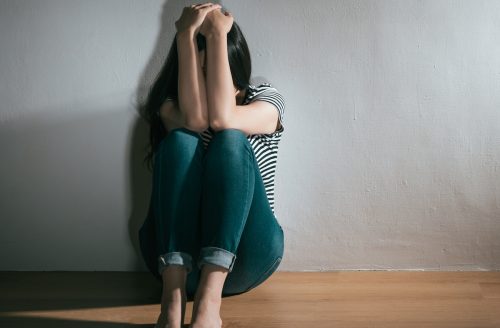 Harry said he came home and found Meghan crying on the kitchen floor because of the stress and that Kate came by their house the next day with a card and apology flowers. Meghan had previously described the contretemps as a "turning point" in her relationship with Kate.
Harry also writes that he and Meghan were offended that Will and Kate switched place cards to rearrange their table at the royal wedding. He says Will and Kate claim another guest had been responsible. 
4
The "Baby Brain" and Missing Easter Gifts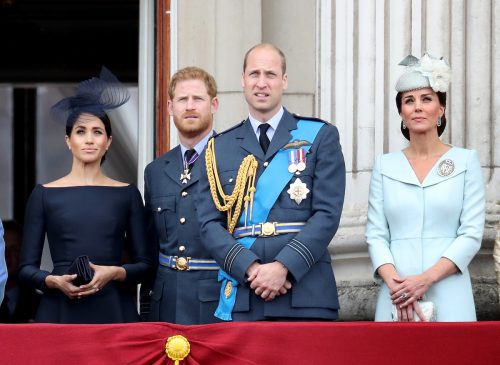 After Meghan and Harry's honeymoon, the two couples met at William and Kate's residence, Kensington Palace, for tea, an afternoon that was intended to smooth over any wedding-related tension. But more conflict erupted. Harry writes that William and Kate expressed disappointment that they hadn't received a gift for Easter, and Kate demanded an apology from Meghan for saying that Kate had forgotten something, but it didn't matter because it was probably because of her hormones after giving birth.
According to Harry, Kate said the future sisters-in-law weren't close enough for Meghan to talk about her hormones, and Meghan said she spoke to all her friends that way.
5
"Keep Your Finger Out of My Face"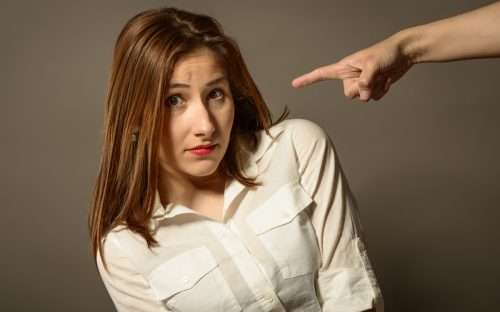 Also, at that visit, Meghan attempted to clear the air about some tensions that began when Meghan and Harry first started dating, Harry writes. Meghan said Kate might have thought incorrectly that Meghan wanted to use her connections in the fashion industry, and this misunderstanding may have been amplified because of the wedding preparations.
Harry writes that William called Meghan "rude" and "pointed a finger at her" while saying, "These things are not done here." Meghan then told William: "If you don't mind, keep your finger out of my face." Harry writes, "'Meg said that she had never intentionally done anything to offend Kate and that if she had, she begged her to let her know so she could avoid a reoccurrence."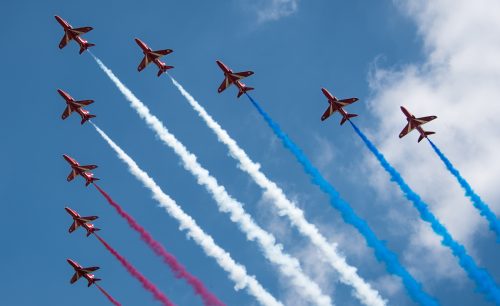 Harry also recalls another awkward moment, which came when the royal celebrated Trooping the Color, the annual parade in which the regiments of the British army march by Buckingham Palace. As the soldiers marched by the couples who had gathered to observe, Kate asked Meghan what she thought of the parade. Meghan joked that it was "colorful." Harry described the ensuing silence as "deathly," concluding it "threatened to engulf us all."