Landing JetBlue Plane Almost Rams Into a Private Jet That Took Off Without Clearance
The skies were not so friendly this week for a flight full of people headed to Boston.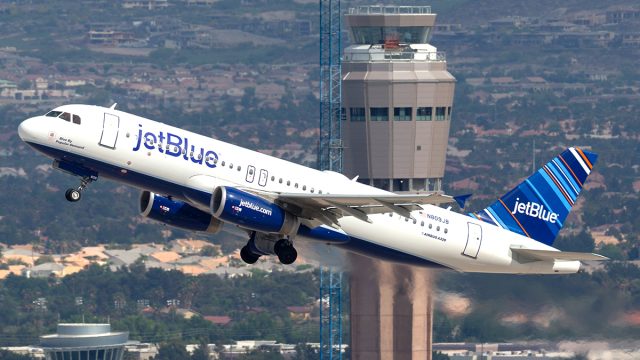 Anyone living close to an airport understands how congested the skies can get. Luckily, air traffic controllers are generally on top of things, preventing planes from crashing into each other while landing or taking off. However, on Monday night, passengers on a JetBlue flight to Boston were in for the fright of their life after nearly crashing into a private plane that took off without clearance. Here's what happened.
One Plane Was Landing and One Taking Off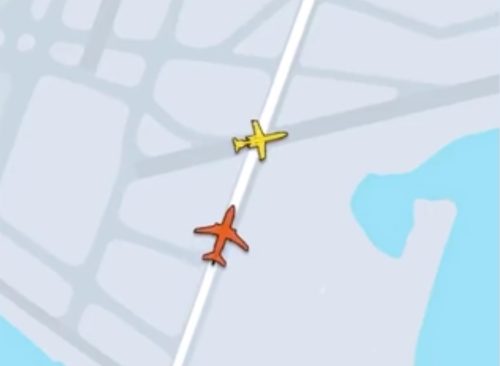 The Federal Aviation Administration is currently investigating the "close call" between the JetBlue flight and a Learjet after a near plane crash occurred at Boston Logan International Airport while one of the planes was attempting to land and the other was taking off. However, only one of them had clearance. 
JetBlue Flight Was Approaching the Airport When the Learjet Came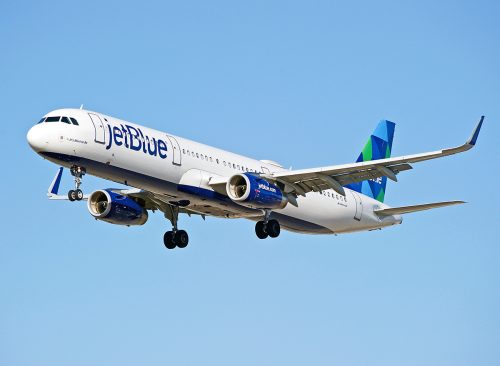 According to reports, the JetBlue Embraer 190 plane was approaching the large airport and preparing to land when a Learjet surprisingly showed up after taking off without clearance. The JetBlue plane barely missed it. 
It Was a "Close Call"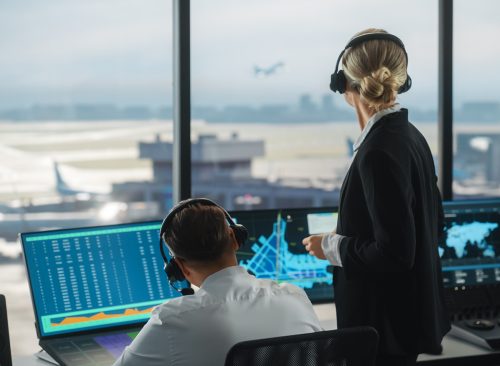 "The FAA is investigating a close call between a Learjet and a JetBlue flight Monday night, Feb. 27, at Boston Logan International Airport," a statement reads. "According to a preliminary review, the pilot of a Learjet 60 took off without clearance while JetBlue Flight 206 was preparing to land on an intersecting runway."
The Learjet Pilot Took Off After Being Told Not To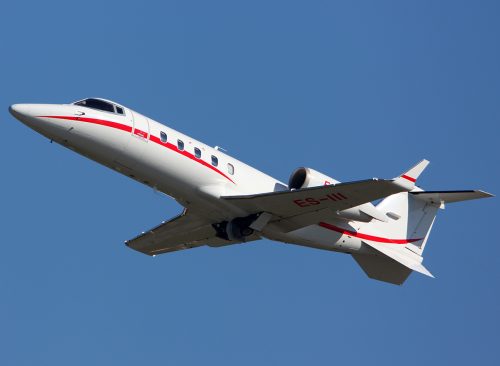 The FAA statement added, "An air traffic controller instructed the pilot of the Learjet to line up and wait on Runway 9 while the JetBlue Embraer 190 landed on Runway 4-Right, which intersects Runway 9," the statement continues. "The Learjet pilot read back the instructions clearly but began a takeoff roll instead. The pilot of the JetBlue aircraft took evasive action and initiated a climb-out as the Learjet crossed the intersection."
RELATED: 36 Latest Bone Chilling Details About the Idaho Murder Case
JetBlue Says "Safety" Is Their "First Priority"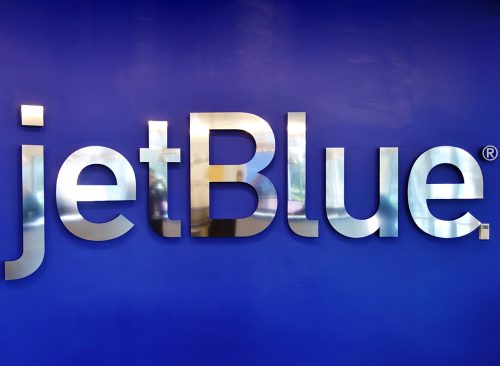 "On Monday, February 27, JetBlue flight 206 landed safely in Boston after our pilots were instructed to perform a go-around by air traffic controllers," JetBlue added in a statement. "Safety is JetBlue's first priority and our crews are trained to react to situations like this. We will assist authorities as they investigate this incident, and further inquiries should be directed to them."