Instagram Star Jailed Over $24M Fraud. "One of The Most Prolific Money Launderers in the World."
He admitted to several heists.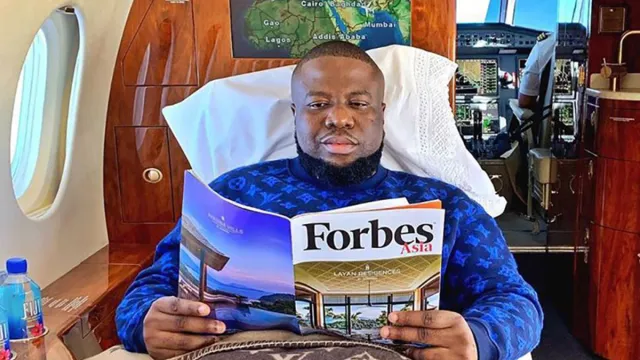 An Instagram star from Nigeria has been jailed for 11 years in the U.S. after he admitted his involvement in a series of online scams that led to $24 million in losses. The FBI called him one of the world's most prolific money launderers. Ramon Abbas, 40, known as Hushpuppi to his millions of followers, admitted that he participated in the schemes, the Department of Justice said this week. Abbas has been sentenced on one charge of money laundering after creating a fake website and impersonating bank officials to trick a victim out of $1.1 million, the Daily Mail reported.
Abbas would engage in online bank heists and business email compromise (BEC), a crime that involves impersonating others by hacking into email accounts and persuading victims to give them money. Along with the prison sentence, Abbas was ordered to pay $1.7 million to victims of his fraud. Read on to find out what went down.
1
Many Millions of Money Laundering, Officials Say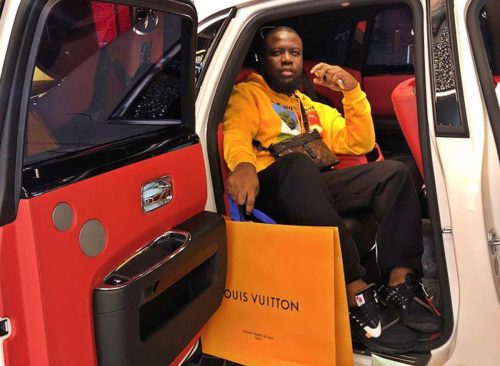 Prosecutors said Abbas has laundered $14.7 million stolen by North Korean hackers from a bank in Malta in 2019, funneling the cash through banks in Romania and Bulgaria. He also laundered millions of dollars stolen from a British company and a Premier League soccer club, court documents say. On his Instagram account, Abbas flaunted a luxurious lifestyle, posing in a Dubai penthouse, on jets, and with expensive cars. The splashy displays of wealth were ultimately used by the FBI to build a case against him, the Daily Mail reports.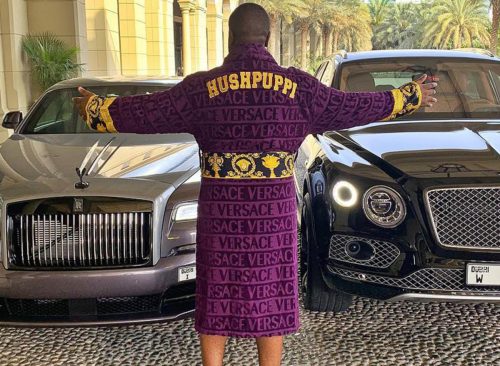 "Ramon Abbas . . . targeted both American and international victims, becoming one of the most prolific money launderers in the world," said Don Alway, assistant director at the FBI's Los Angeles office. "Abbas leveraged his social media platforms . . . to gain notoriety and to brag about the immense wealth he acquired by conducting business email compromise scams, online bank heists and other cyber-enabled fraud that financially ruined scores of victims and provided assistance to the North Korean regime," Alway said.
Last year, Abbas pleaded guilty to the charge of money laundering, in which attempted to steal more than $1.1m from someone who wanted to fund a new children's school in Qatar. Court documents in California say he played a key role in the scheme, playing "the roles of bank officials and creating a bogus website," BBC News reported.
3
Abbas Admitted to Several Heists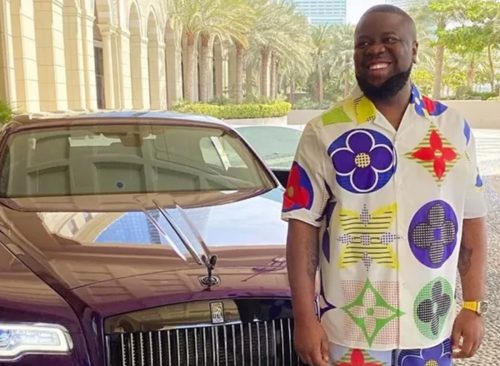 Abbas also admitted to "several other cyber and business email compromise schemes that cumulatively caused more than $24 million in losses", the Justice Department said. Fortune reported that Abbas's victims included a New York law firm that he persuaded to wire $900,000 into a criminal account, an unnamed British soccer club, and someone who was going to use their money to fund a new school in Qatar. In 2019, Abbas attempted to launder $13 million stolen by North Korean hackers from Malta's Bank of Valletta, which shut down payment systems, throwing the country into chaos.
4
Apology Note Doesn't Bring Mercy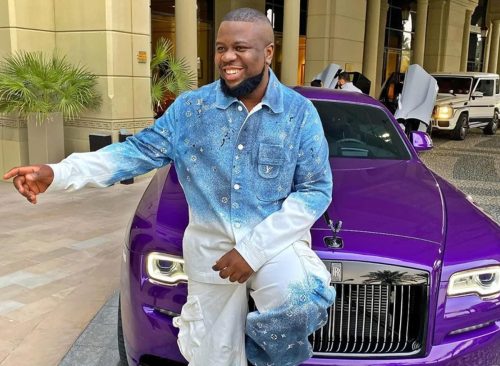 At his sentencing, Abbas presented the judge with a handwritten statement of apology. He said he would personally pay back his victims, although he said he had only made $300,000 from the crime he was being tried for. But Abbas was still sentenced to 135 months in prison. Abbas was first arrested in Dubai in 2020, and officials seized about $41 million in cash and 13 luxury cars worth $6.8 million. 
RELATED: 10 Most Embarrassing Ways People Have Gone Viral This Year
5
Authorities Say Money Laundering Major Problem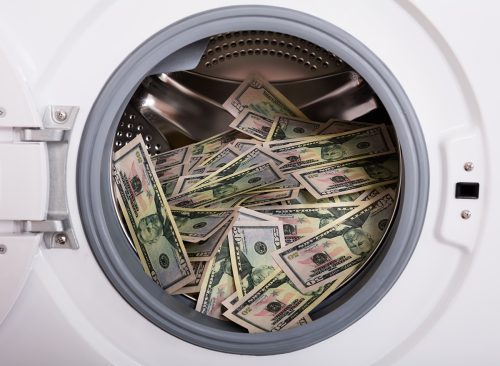 "This significant sentence is the result of years' worth of collaboration among law enforcement in multiple countries and should send a clear warning to international fraudsters that the FBI will seek justice for victims, regardless of whether criminals operate within or outside United States borders," the Justice Department said. "Money laundering and business email compromise scams are a massive international crime problem, and we will continue to work with our law enforcement and international partners to identify and prosecute those involved, wherever they may be," Martin Estrada, a United States attorney, told CNN.