Insiders Reveal the Truth About Meghan Markle and Kate Middleton's Interactions During the Queen's Funeral Events
Here is what really happened between the two sister-in-laws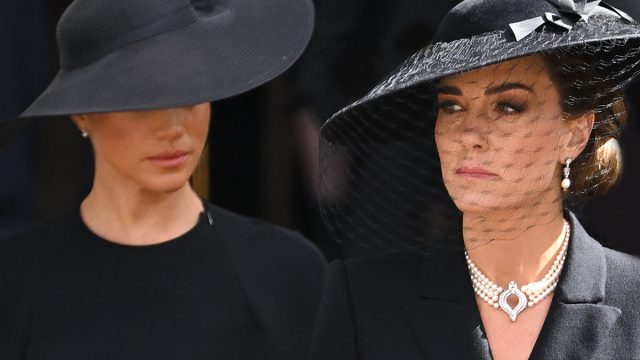 It didn't take a body language expert to identify the awkwardness between Kate Middleton and her sister-in-law Meghan Markle during the events surrounding Queen Elizabeth's death. After being estranged for quite some time, the women reunited during the walkabout at Windsor. During the encounter it appeared as though the women didn't interact at all. In fact, some people claimed that Kate was looking right through Meghan and throwing her dirty looks. According to multiple sources, the situation was just as tense as it appeared to outsiders. In fact, the two women didn't talk at all throughout the duration of the events. 
1
Kate and Meghan Didn't Talk at the Event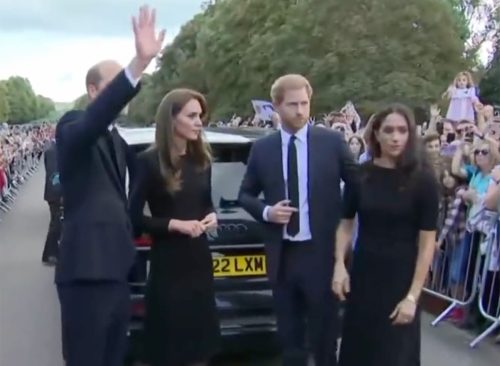 Multiple sources told The Mirror that Kate Middleton and Meghan were "not known" to talk at all the entire time Harry and Meghan were in the UK. They also maintain that "any hint of a rapprochement between the couples was 'very unlikely.'"
2
Some Experts Saw It As an Olive Branch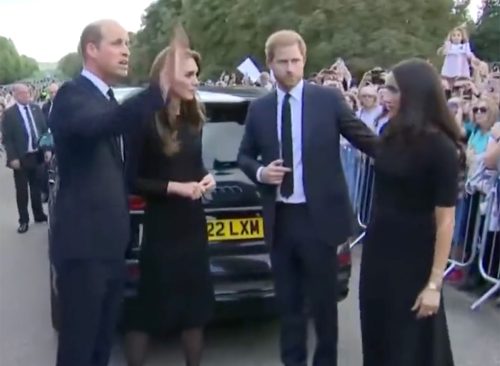 While the September 10 walkabout at Windsor surprised the world and many saw it as the Royal Family version of extending an olive brand to the couple, others maintain it was just for show. 
3
Others Maintain It Was Simply Tactical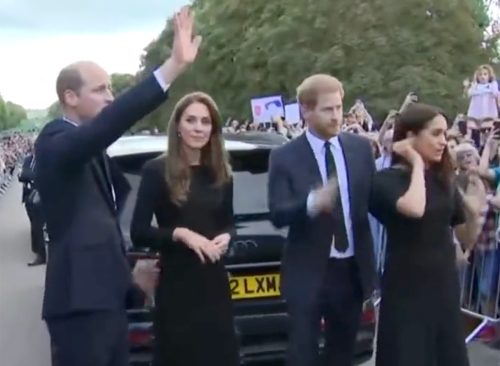 Per Hello!, royal photographer Arthur Edwards explained that the gesture appeared sincere. "When the Prince [Charles] said he loved Harry and Meghan in his speech that shook me as well. Then when Meghan got out the car, I was amazed," Edwards said. "But obviously William has got to do something about it. He spoke to his brother and said, 'Let's make a combined effort here.'"
4
William Came Out Looking Better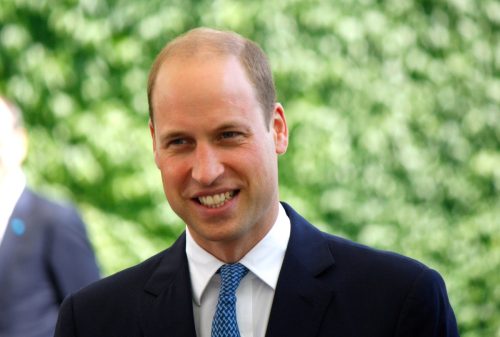 He added that it made William look better. "They did it because if Meghan had turned up for the funeral on Monday all the papers would be talking about Meghan and the King does not want that," Edwards added. "He wants it all about The Queen and nothing else. No distractions. Whether they will get back together who knows, there is a big rift between the brothers."
5
Relationships Were Not Repaired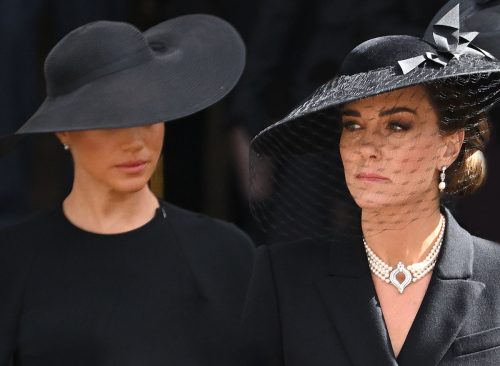 "The family continue to be in mourning and are now finally being allowed to grieve for the Queen away from the gaze of millions," an insider added to The Mirror. "However, any talk of a truce between the Prince and the Duke would only be temporary. There is still a serious amount of distrust in the air and there hasn't been any cause for that to change. The feeling is very much that there is little point in pursuing a repair in relations until all the cards are on the table."
Leah Groth has decades of experience covering all things health, wellness and fitness related.
Read more