62-Year-Old Influencer Makes Videos About Dressing Like Her 23-Year-Old Daughter
How Gym Tan is fighting ageism through TikTok and fashion.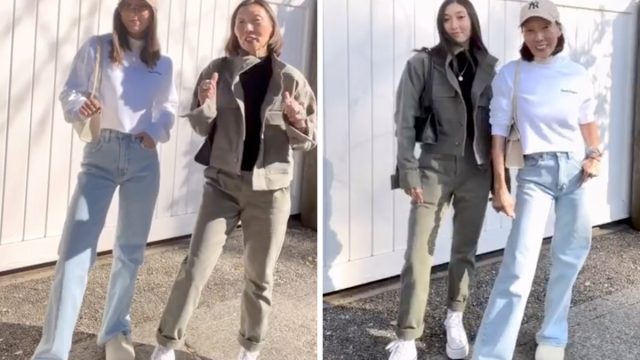 Gym Tan is proof that TikTok isn't just a Gen Z's world! The 62-year-old is racking up a nice audience with her inspirational videos about how chic and beautiful women of all ages are. Tan's goal is to help older women gain more confidence in how they look, but she does it with a twist. She buys the same outfits as her 23-year-old daughter and shows others how someone more mature can wear the same thing. "Within three weeks, I had around 10,000 followers, and last year, I started to pursue content creation full-time, having now built up a following of 140,000 people," Tan told Insider. Read on to learn how she overcame her fear of trying TikTok and why she's happy she created a platform. 
Why Tan Wasn't Impressed with California "Casual" Fashion
The stylish mom revealed to Insider how she moved to California seven years ago from Hong Kong and the transition was challenging. "I had worked in the high-end fashion industry for around 30 years, and when I moved to America, I started working in consulting, which wasn't really fulfilling and didn't keep me busy enough. On top of that, my love of high-end fashion felt out of place in casual California, where the standard uniform most people choose to wear is leggings, a sweatshirt, and a puffer jacket."
How Tan's Daughter Encouraged Her to Become an Influencer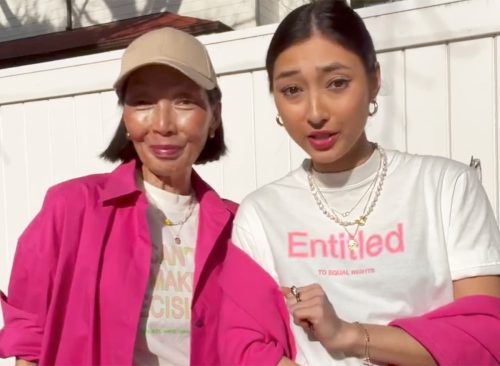 Tan moved to the Bay area and needed a creative outlet since she didn't love her job. Tan said, "One day during the pandemic, my daughter Mya, who's 23 and works as a social-media content creator in New York, came to visit me for the winter break. She saw that the work I was doing wasn't really my jam, and she suggested that I take my passion for fashion to TikTok by making videos about the way I styled myself."
TikTok Was "Daunting" For Tan in the Beginning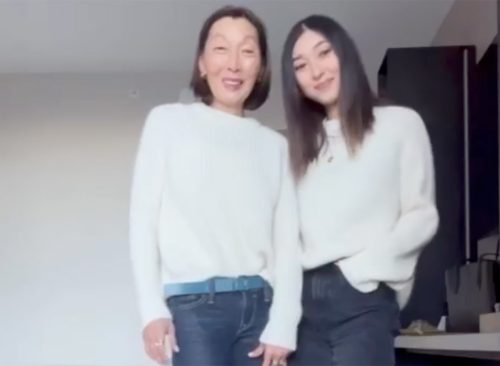 Trying anything new for the first time can always be a bit scary and that's how Tan felt about social media. She told Insider, "At first, the idea of being on TikTok as a 62-year-old woman was a bit daunting, but I took her advice on board as a passion project, not expecting it to go anywhere." She was taken back by how welcomed she's been and said, "TikTok is thought to be home to Gen Z users primarily, and I was a bit nervous at first about how younger users would treat me on the app. My daughter told me that TikTok loves older people, and I've definitely found that to be the case." Tan added, "I'd really encourage any other people out there in my age group, who feel scared or cautious about having a social media presence, to just go for it, because this last year has been the best year of my life so far, even though I never would have expected that to be the case." 
Tan Wants to Inspire Other Older Women to Step Up Their Fashion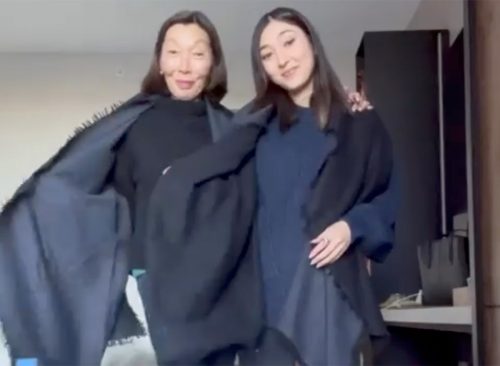 Tan loves high fashion, but is also about looking and feeling your best, which is what she wants women her age to feel. She said, "I think a lot of women start to feel more invisible as they get older, because of societal beauty standards and all these fashion magazines which tell us that we're supposed to look a certain way. I myself started to feel insecure when I was approaching 50, because I was worried that I would be looked at differently." In addition to stopping looking at unattainable Hollywood ideas of what women should look like, Tan wants to show what real women are like. " I have actually come through on the other side, and to be showing people on social media that I have found so much confidence in my 60s, I think that's a really powerful message."
Tan Loves Dressing Like Her Daughter and Fans Can't Get Enough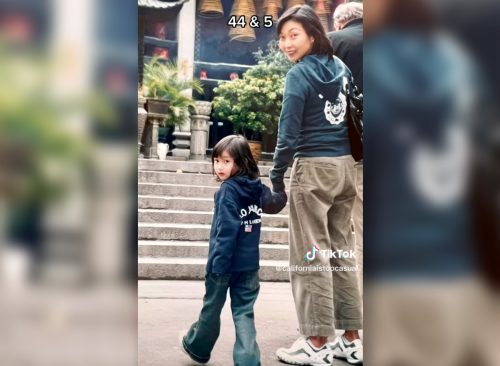 Tan is not afraid to wear anything that her daughter does and shows viewers how to pull it off. "I've since posted a few videos with my daughter where we wear similar outfits to show that style truly has no age," she explained. "I've shared videos where we're both wearing swimwear or sexy dresses, and seeing the positive response on social media, where nobody is telling me that I shouldn't be dressing like that at my age, has felt empowering in so many ways." 
Tan Loves Her Younger Fans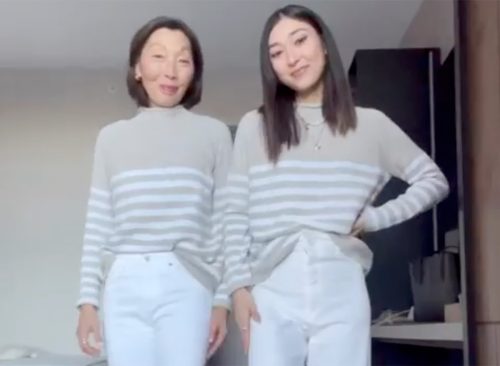 While Tan is trying to reach an older audience to help inspire their fashion choices, she loves hearing from younger viewers. "Young people who watch my videos say they love seeing my daughter and I interact, sometimes because they don't have great relationships with their own parents themselves," she said. "Others have told me that they love my content because it makes them feel less afraid of growing old, so I've really loved having younger people in my audience, as well as women my own age."
Heather Newgen has two decades of experience reporting and writing about health, fitness, entertainment and travel. Heather currently freelances for several publications.
Read more