Hero Chases Down Fleeing Drunk Driver Who Killed Off-Duty Cop in Crash
Justin Gonzales refused to let the driver escape.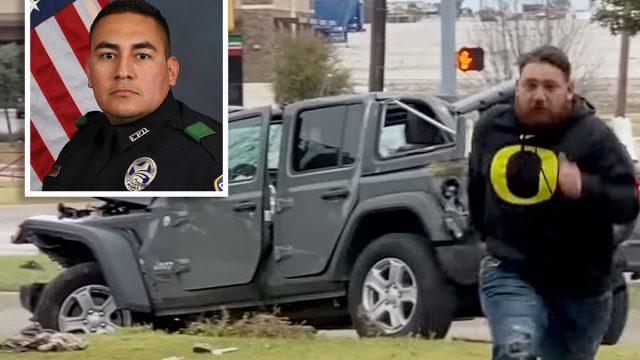 A drunk driver who tried to run away after allegedly killing an off-duty police officer at a Lake Worth, Texas intersection was chased down and restrained by an outraged bystander. Justin Gonzalez witnessed the crash and saw Dylan Molina, 26, attempting to escape the crime scene. Hero Gonzalez ran after Molina, yelling at him and holding him down until the police arrived. According to The Daily Mail, Molina had over twice the legal limit of alcohol in his system when he crashed his jeep into a sedan, killing Euless Police Detective Alex Cervantes. Cervantes' wife and two sons were also in the car but survived. Molina's clumsy attempted escape was caught on camera—here's what happened.
Good Samaritan Goes After Criminal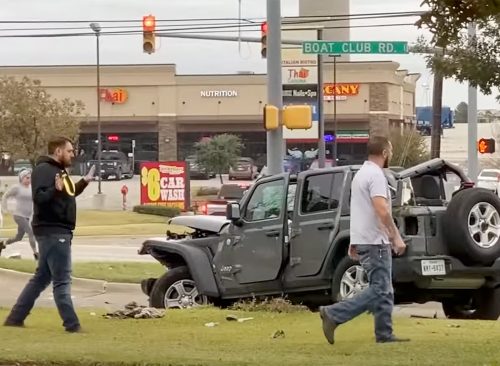 Gonzalez says he saw the entire incident happen. Video footage shows Molina pacing back and forth by the crash before he suddenly turns and starts running away. Gonzalez spots him running and immediately runs after him, tackling him to the ground while yelling at him. "You stay right there! You see what you did?!" Gonzalez can be heard saying. "You killed somebody!"
Chasing Down the Drunk Driver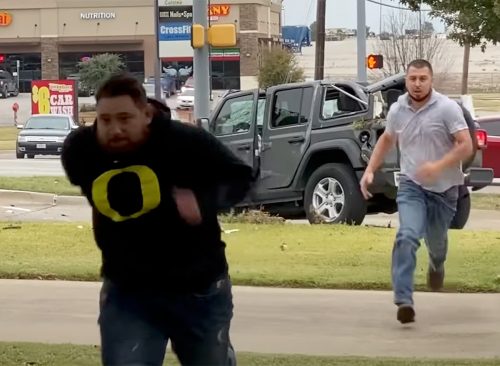 Gonzalez says he was suspicious the man, who he could tell was drunk, might try and run away. "Something in me was telling me he's going to run. Something's not right in the situation. I could feel something was not right in the situation," he said to the Mail. "I figured he was still walking behind me. But at that point, it's when he turned around and started running. At that point when he started running, something clicked again. And I was like what is this man doing? And I just turned around and started going after him."
Gonzalez Explains His Righteous Anger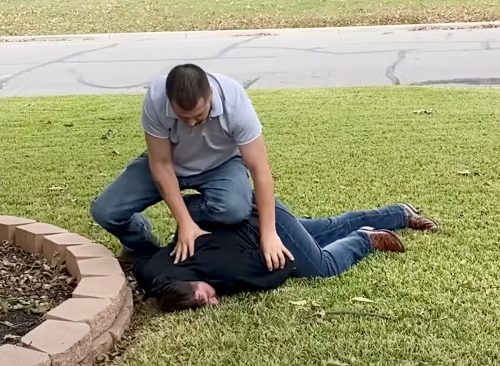 Gonzalez says he couldn't control his outrage—or language—when confronting Molina's cowardice. "I wanted him down. I wanted him done with. I wanted the cops to be there to get him. "I'd like to apologize for my language I was using. At that time, I just blacked out. I had the father instincts, the dad instincts. Because two seconds later, it would've been my car."
Eight Doubles and 16 Shots At the Bar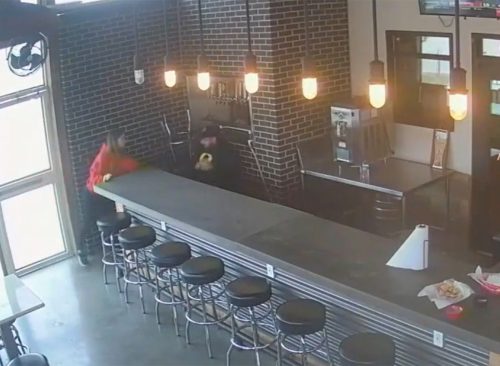 Video footage from the bar shows Molina clearly intoxicated. "You see Dylan Molina walking from behind the bar area from the inside out to the outer bar area, and you see the bartender waving him around, telling him you can't be back there. You need to move,'" says Lake Worth Police Chief J.T. Manoushagian. "At this point, he stumbles backwards and grabs the bar to try to maintain his balance. Eight doubles, 16 single shots, is more than anybody should have in a three-hour period. Maybe even at all. Clearly, not in a good place to be operating a vehicle. Clearly intoxicated. He's holding another one of those double vodka and Red Bull drinks there, and then he simply walks away." 
RELATED: 36 Latest Bone Chilling Details About the Idaho Murder Case
15 Years Behind Bars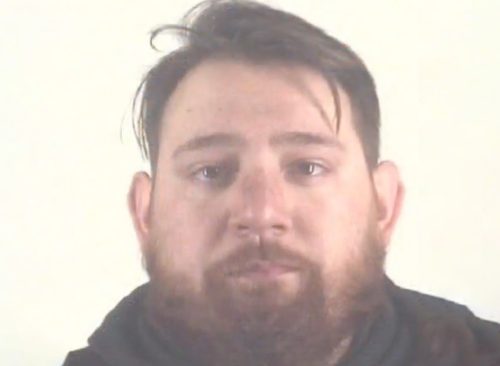 The incident happened in November 2021, and Molina pleaded guilty to intoxication manslaughter, taking a plea deal. He was sentenced to 15 years in prison in January. Bartender Cala Richardson is also facing a misdemeanor charge for allegedly overserving Molina. Cervantes' widowed wife, Priscilla, is relieved that Molina is behind bars. "It's not gonna bring Alex back, but at least he's locked behind bars and not able to hurt another family like he did ours."
Ferozan Mast is a science, health and wellness writer with a passion for making science and research-backed information accessible to a general audience.
Read more