Heckler Gets Life Ban After Booing Child Star at the Opera and Calling Him "Rubbish"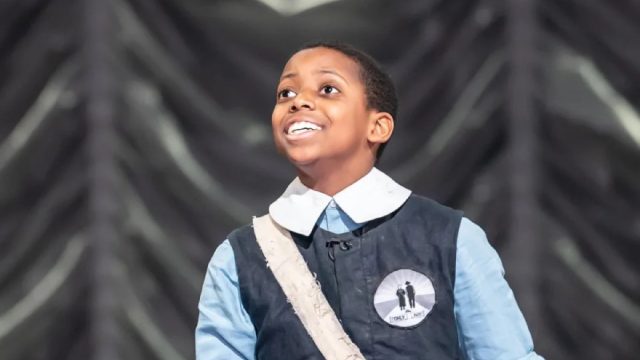 Hecklers are expected in certain performance situations. Stand-up comedians make them part of their act. But in opera, heckling is considered a bit less appropriate. Consider the case of a man who booed a child star at the opera and called him "rubbish"—he's been slapped with a lifetime ban from the Royal Opera House in London.
During the opening night of Handel's Alcina, 12-year-old Malakai M. Bayoh stepped forward to begin singing a delicate aria when he was interrupted by an audience member who booed him and shouted: "Rubbish!," the Telegraph reports. He was shushed by neighboring audience members and ended up leaving at intermission. But that wasn't the end of the drama. The Royal Opera House knows who the man is, and they say he's no longer welcome at their performances. Read on to find out what happened.
1
Harrumphing Led to Loud Heckling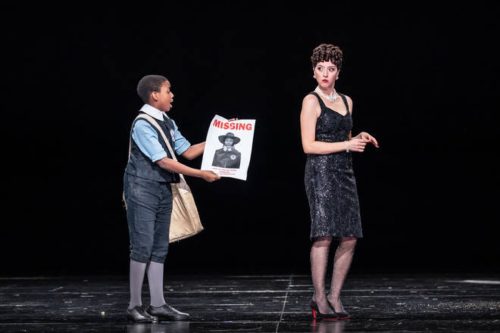 Witnesses said an elderly audience member issued his vocal critique during the second act of the show when Bayoh began singing an aria in the role of Oberto. One spectator told the Telegraph the disruptor had begun loudly "harrumphing" during the performance before booing and saying, "This is awful, this isn't singing" and "This is an opera house." Bayoh continued singing despite the distraction. He later received a standing ovation.
2
Heckler Gets Lifetime Ban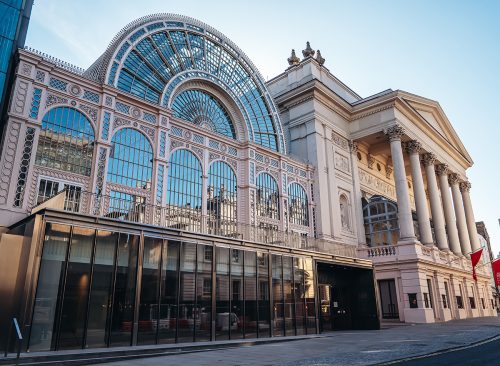 The Royal Opera House said it had spoken to the heckler directly and that he had been banned from the institution for life. Officials called his behavior "appalling" and said there had been "steps taken" to ensure he stays away from the venue. The ROH also spoke with Bayoh's family and school to ensure he is "fully supported," the Telegraph reported.
The venue said Bayoh gave a "stellar performance as Oberto," adding: "Malakai is astonishingly talented—bringing great acting and beautiful singing to the role—a huge accomplishment for such a young singer."
3
"Who Would Do That To A Child?"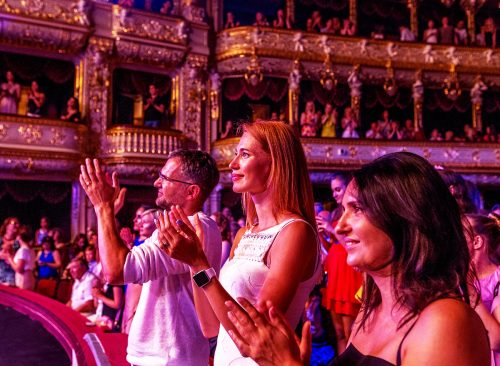 Guardian critic Martin Kettle said Bayoh "caused barracking from one single person that was quickly— and rightly—drowned in cheers from everyone else." Financial Times arts editor Josh Spero called the incident the "nastiest thing." "A 12-year-old boy was sweetly singing his lines when a man in the audience yelled, 'Rubbish!' and booed him," he tweeted. "Who would do that to a child? Once the boy was done, the audience responded with wild applause and cheering."
4
"Steps Have Been Taken"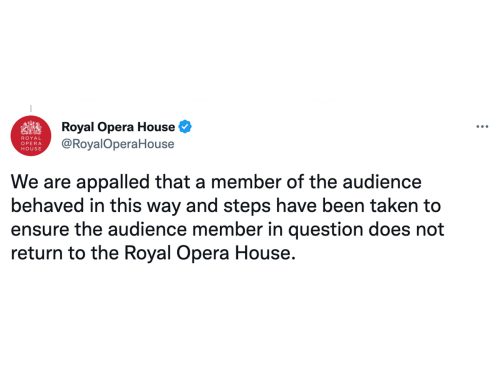 "Unfortunately, the opening night of Alcina featured an audience member who disrupted the show and the excellent performance by young singer Malakai M. Bayoh," the Royal Opera House said in a statement. "We are appalled that a member of the audience behaved in this way and steps have been taken to ensure the audience member in question does not return to the Royal Opera House."
In the show's program, Bayoh is described as a stellar music student who sings in his school's choir. He attends Cardinal Vaughan Memorial School, a Catholic school in London, that has links with major UK opera companies.
RELATED: 10 Most Embarrassing Ways People Have Gone Viral This Year
5
Booing Not Totally Foreign To Opera House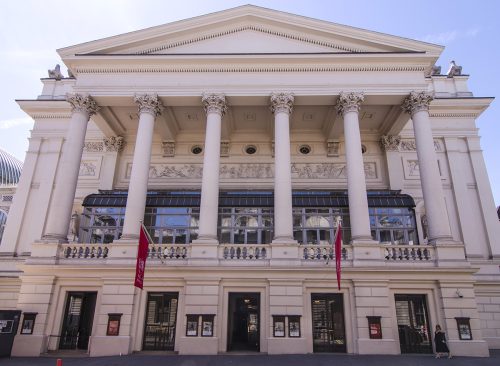 Booing is not totally unprecedented in opera or at this particular venue. In 2015, the Royal Opera House mounted a production of the 1829 work William Tell, which featured graphic scenes of nudity and sexual assault. In one extended scene, a female character was stripped naked and groped by several other characters.  Various news outlets and social media commenters reported that the scene was greeted with boos from the audience. The reaction was so negative that the Royal Opera House issued a statement from its director of opera, apologizing for the "distressing" scene.
Michael Martin is an experienced writer and editor in New York City. He specializes in helping people make life-improving decisions on their health, nutrition, finances, and lifestyle.
Read more