Grandmother Beaten and Killed After Mistaking Stranger's House for a Hotel and Falling Asleep in His Bed
A 71-year-old British woman died while on vacation in North Wales; a Welsh man is on trial in her killing.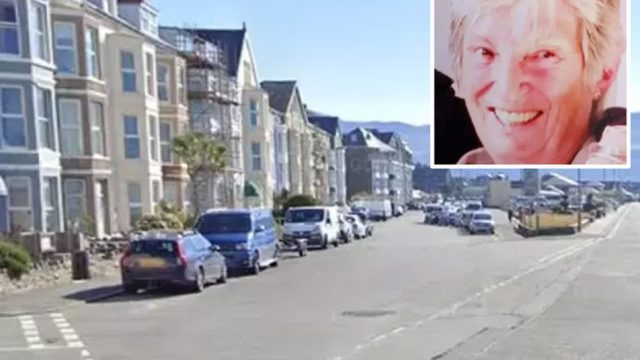 A British grandmother died after a severe beating while vacationing at a seaside resort in Wales after she entered a private house thinking it was her hotel, prosecutors said. Margaret Barnes, 71, of Birmingham, England, suffered injuries consistent with those of a "high speed road traffic collision" on July 11, 2022, according to a trial underway in Caernarfon Crown Court in Wales. David Redfern, 46, of Barmouth, North Wales, is accused of killing Barnes and is standing trial on charges of murder and manslaughter. Here's what you need to know about this horrific case.
"The Best Grandmother"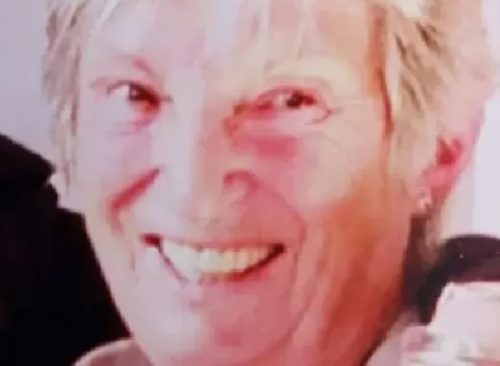 Barnes was a retired factory worker who traveled to Barmouth to visit friends last year. She had booked a room at the Wavecrest Guest House on Marine Parade in the resort town. She was described as a frail woman who weighed 7.5 stone (105 pounds). "Margaret was a devoted wife, and the best mother, grandmother and sister anyone could ask for. She always had a smile on her face and was always caring, loving and willing to help anyone especially her family who she cherished," Barnes' family said in August. "She has been cruelly taken from us far too early. She will be sorely missed and we can honestly say that our lives without her will never be the same again," the family added.
Redfern is described as a 6-foot-1-inch man who weighs 21 stone (294 pounds). He lived with his partner, Nicola Learoyd-Lewis, in Belmont House, a five-story townhouse a few doors down from the Wavecrest on Marine Parade. Prosecutors said Redfern had "self-confessed anger issues."
What Happened?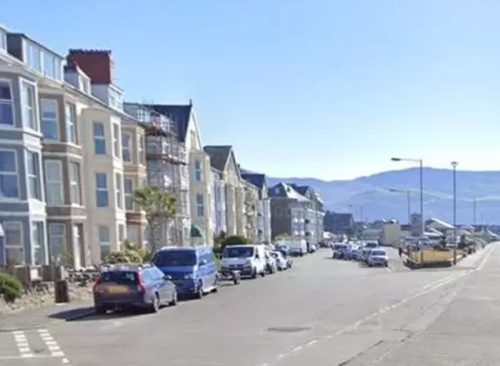 Barnes went out for drinks one night, then dragged her wheeled suitcase behind her as she walked with a bottle of gin back to her hotel, the prosecutor said. Instead, she entered Belmont House, went to a bedroom upstairs, removed her false teeth, poured gin into a glass, then fell asleep, prosecutors said. Redfern and Leroyd-Lewis later returned home. They found Barnes "semi-naked" on the bed and her belongings strewn across the room, according to court testimony.
Redfern called Barnes a "thieving c—t," dragged her downstairs by her feet, threw her suitcase into the street and mocked her as she struggled on her hands and knees to collect her belongings, prosecutors said in court. Redfern also stomped on or kicked Barnes outside the house, prosecutors added. A neighbor performed CPR on Barnes after she had trouble breathing, and emergency services arrived. Barnes died of her injuries at the scene, prosecutors said. An autopsy found that she suffered a ruptured liver and internal bleeding, among other injuries, prosecutors said.
RELATED: 36 Latest Bone Chilling Details About the Idaho Murder Case
What Happens Now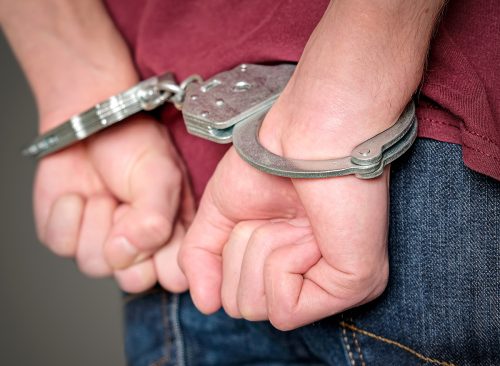 Redfern told police that Barnes had been aggressive to him and that he didn't know who threw her suitcase into the street, according to court testimony. Redfern also said Barnes "lunged" at Learoyd-Lewis and that he acted because he thought Learoyd-Lewis was in danger, according to court testimony. Redfern said he bear hugged Barnes out of the house, according to court testimony.
Redfern has denied the charges against him. He remains on trial, which is expected to last three weeks. If convicted, Redfern likely faces a lengthy prison sentence.