Fruit Roll-Ups Brand Warns People Not to Eat the Plastic After TikTok Video Spreads
General Mills warns consumers not to eat plastic after millions view a new trend of freezing fruit roll-ups.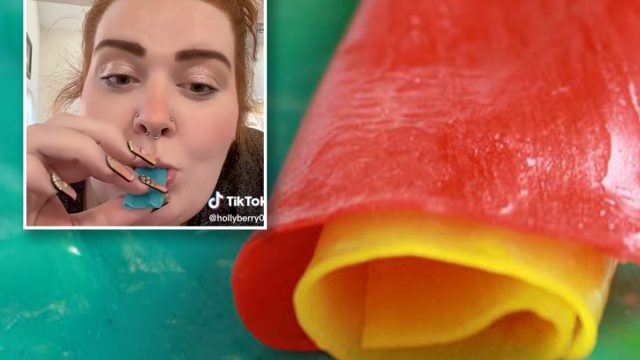 Fruit rolls-ups have been around since the early 1980s, but thanks to a new TikTok trend, the sweet treat is getting rediscovered. People are sharing how they're freezing the popular snack and eating them frozen, or filling them with ice cream. There's one problem though. Many people aren't removing the wrapper beforehand and the company behind fruit roll-ups had to step in to warn consumers about the dangers of eating plastic. 
Why There's a Debate on Whether Fruit Roll-Ups Have a Plastic Wrapper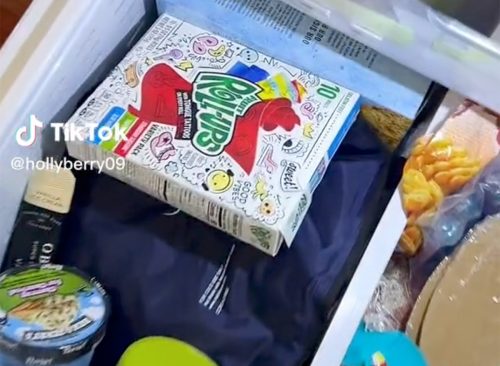 Anyone who has eaten a fruit roll-up knows the plastic must be removed before eating, but one user is claiming her fruit roll-ups didn't have a wrapper, however, many don't believe that's true. A user by the name of Holly sparked the debate of whether there's plastic on fruit roll-ups when she's seen opening a box she froze and eating one. There does not appear to be plastic, but viewers called her out. "Box was already opened. She definitely unwrapped them first," a viewer wrote. Another commenter stated, "I tried this at home and it's false lol. The plastic is still in there. There will always be plastic it's a fruit roll-up." 
Holly Did a Follow Up Showing There's No Plastic, But Viewers are Skeptical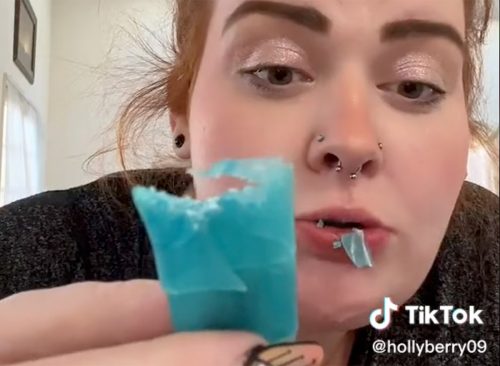 Holly did another clip that's been viewed over 6.8 million times insisting there's no plastic. "Did I eat the plastic? I hope not," she says sarcastically in response to someone who asked if she did. But viewers still don't buy it.  "There's always been plastic so it doesn't stick together," one viewer wrote. Another read, "From someone who just ate 12 of these in bed last night, they have plastic." Fruit Roll-ups official account even chimed in saying, 'Hold up.'" 
Fruit Roll-Ups Debunks the No Plastic Myth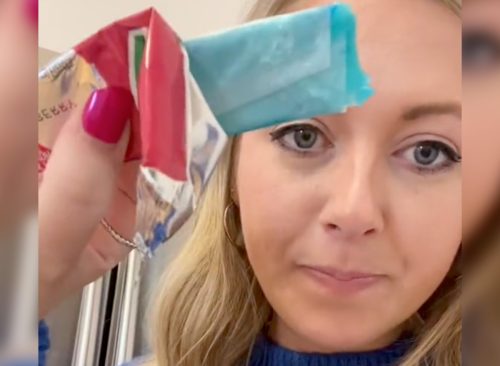 Hitting back at the claim there's no plastic on the snack, Fruit Roll-Ups' official TikTok account stitched @hollyberry09's viral video stating there's no plastic with the caption, "Legal is making me clarify that you should not attempt to eat plastic." In the clip posted by the brand, a woman says there's "no way" there's no plastic on fruit roll-ups as she takes a box out of the freezer. She pulls one out of the box and says, "fresh out of the freezer." She takes off the outer wrapper with her teeth and shows the camera. It doesn't look like there's plastic and says, 'she may be right," but once she takes a bite, there is indeed a plastic liner. She says, "nope, plastic." "The food scientists had to promise me the plastic does not freeze," the account responded to one commenter.
General Mills is Reminding People Not to Eat Plastic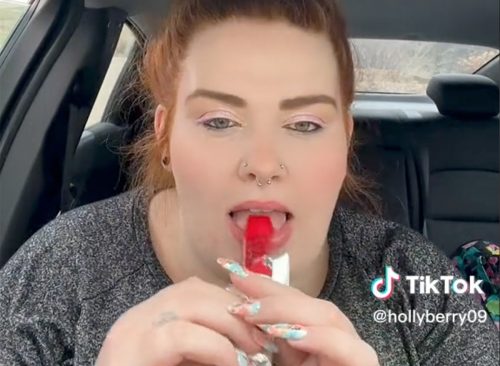 Holly insists in multiple videos there is no plastic on fruit roll ups-prompting the brand to respond to one clip, "Maybe you just found the Willy Wonka golden ticket box and nobody told me about the competition." However, the manufacturing company behind fruit roll-ups is taking the issue seriously. "While consumers can enjoy Fruit Roll-Ups in many fun ways, including frozen, they should always remove the plastic wrap before freezing or consuming the product," a General Mills spokesperson wrote Insider via email on March 22.
Why One Health Expert is Warning People to be Wary of Social Media Trends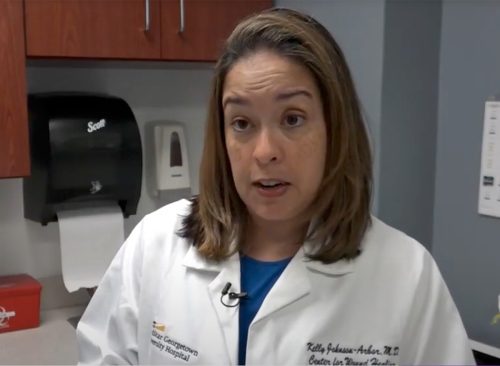 Dr. Kelly Johnson-Arbor, a medical toxicologist and interim executive director of the National Capital Poison Center told Insider that not everyone is aware of the dangers of plastic. Many non-stick plastics contain PFAS compounds, which are related to several health issues. "PFAS exposure is associated with the development of multiple human health problems, including obesity, diabetes, and cancer." She added, "Highly flexible and moldable plastic items, including candy wrappers and Fruit Roll-Up liners, contain higher levels of phthalates than less flexible plastic pieces." She went on to explain that, "Phthalates are also associated with fertility problems in both men and women. Phthalates can cross the placenta and therefore may affect fetal development as well. Dr. Johnson-Arbor concluded, "Social media content creators may not fully understand the potential dangers of these trends or the unwanted health consequences that could occur in individuals who take part in them." 
Heather Newgen has two decades of experience reporting and writing about health, fitness, entertainment and travel. Heather currently freelances for several publications.
Read more