Florida Wedding Venue Owner Waves Gun at Bride and Guests After Alleged Fight Over the Music
This is one wedding guests will never forget.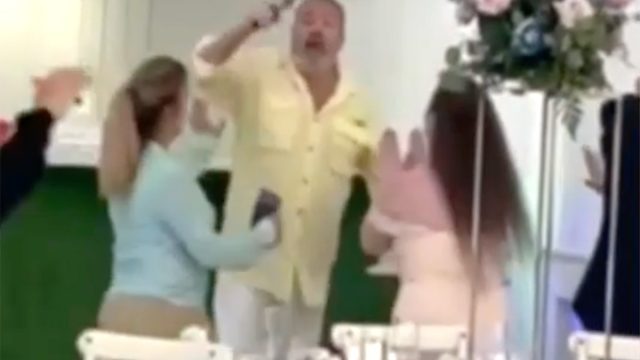 Most people remember their wedding as having the best day of their life – not fighting for it. One Florida couple and their wedding guests are sharing about how their dream wedding day turned violent, as the owner of the reception venue pulled a gun at them and told them to leave. According to those at the wedding, the argument and subsequent arrest of two people all stemmed from a disagreement about music. There is even footage taken of the altercation circling the internet. 
The DJ Shared a Video of the Incident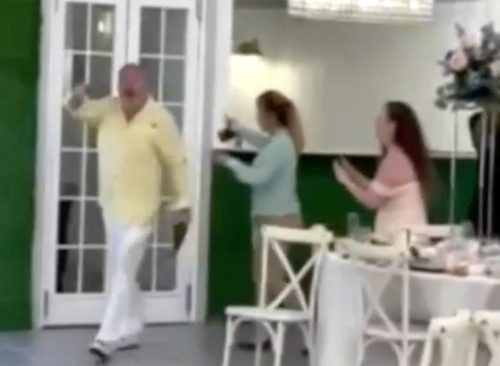 Jonathan Campo, the DJ and bride's cousin, shared a recording of the insane incident, where the venue owner of Cielo Farms in Southwest Ranches, Miguel Rodriguez Albisu, 58, is waving a gun around and shouting at guests. 
The drama went down during the final song of the evening. "He begins to wave it at everyone at the party, telling us to all get out, 'Get out! Get out!'" Campo told WPLG about Albisu. He added to WSVN that a worker had previously asked him if he could turn the music down, as they feared noise complaints. After he obliged, the worker purposely spilled a drink on his DJ equipment, Campo claims. 
The Owner Waved a Gun Around Yelling at Wedding Guests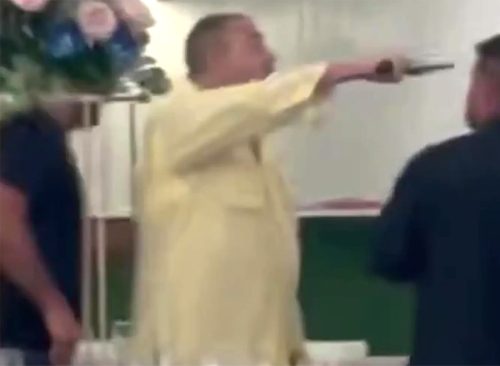 "By this time, the entire wedding party is aware of what's going on," Campo added. At this point, the owner showed up and started screaming. Moments later, the gun-wielding man — whom Campo identified as the owner of the venue — showed up and got visibly upset. In the video, he wears a yellow shirt and is screaming: "Get out! Get out! Don't make me … Get out! Get out! Get out!" Wedding guests can be seen fleeing. 
RELATED: Woman Who Found Out She Was Three Months Pregnant Weeks After Divorcing Her Ex Remarries Him and Claims They Are Happier Than Ever
He Reportedly Pointed the Gun at Everyone – Including the Bride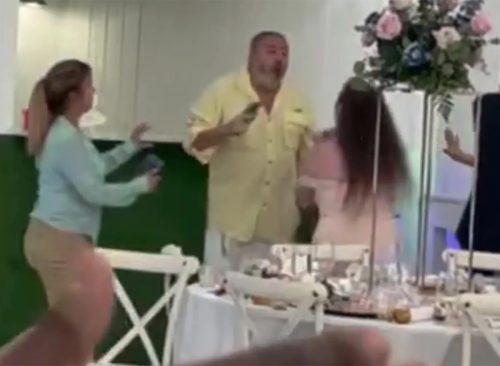 Campo says the armed man "just started brandishing the gun everywhere, at everybody." He "put it at my uncle's face, put it at my cousin who got married, the bride, put it at her head, waved it at her husband's head," he added. 
"Why am I bracing myself to get shot? All I was doing was DJing my cousin's wedding and trying to give her her last dance," Campos told WSVN. Aixa Figueroa, a wedding guest, called 911, fearing for her life. "I was terrified. I wasn't sure if I was going to be going home without a family member," she said. 
According to Campo, another man punched a female wedding guest in the face. "It just went from being like an amazing event that you're going to remember for the rest of your life to an event that you're really going to remember for the rest of your life for the wrong reasons," he told WSVN.
Miguel Rodriguez Albisu, 58, was charged with nine counts of aggravated assault with a deadly weapon without intent to kill, while Christian Sergio Rafart was also arrested and charged with battery and resisting arrest, WPLG reports.