Spring Breaker Accused of Violently Beating One-Armed Def Leppard Drummer and Dragging His Wife by the Hair
Rick Allen was attacked by an Ohio 19-year-old while leaving his Florida hotel.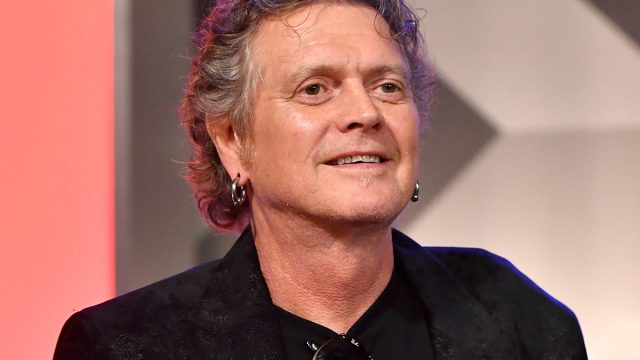 Rick Allen is one of the most inspiring musicians in rock history. The British drummer started playing with rock band Def Leppard in 1978 when he was just 15 and was opening for AC/DC by his 16th birthday. Sadly, on December 31, 1984, he was involved in a car crash in the countryside, losing control of his Corvette, hitting a dry stone wall, and severing his left arm. Initially reattached, his arm was later amputated due to an infection – but he didn't let it stop him from becoming one of the best drummers in rock history. Now 59, he has been playing with the band for most of his life and is beloved by fans. However, this week after a show in Fort Lauderdale, Florida, he was shockingly attacked while leaving his 5-star hotel by a drunk spring breaker. Here is what you need to know about the shocking crime. 
Rick Allen Was Smoking a Cigarette Outside of the Four Seasons Hotel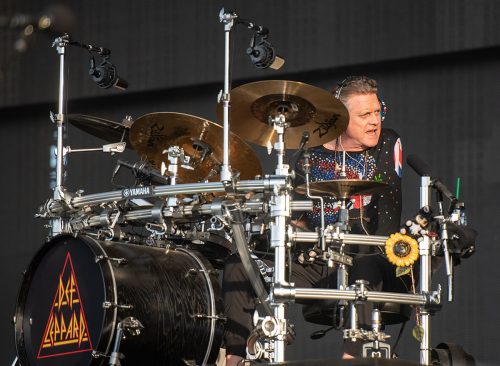 According to police, Allen was standing outside of the Four Seasons Hotel with his wife, Lauren Monroe, smoking a cigarette while waiting for his car at the valet. He was in town for a performance with Mötley Crüe at the Seminole Hard Rock.
A police report from Fort Lauderdale Police claims that Max Hartley, 19, of Ohio, who was in town for Spring Break, was hiding behind a pillar outside of the swanky resort. He rushed at the drummer, knocking him to the ground, resulting in the drummer hitting his head on the pavement. A 911 caller described the teenager as "very highly intoxicated."
His Wife Was Also Attacked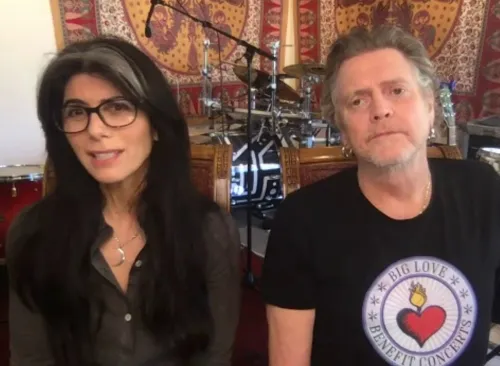 Monroe was also attacked by the 19-year-old when she attempted to help her husband. According to ABC News, Hartley dragged her by the hair. "While she is on the ground, the defendant continues to batter her by striking her. [She] attempts to escape by running into the hotel," the police report states. "The defendant then grabs [her] by her hair and drags her out of the lobby and back onto the sidewalk before fleeing the area."
Hartley Faces Multiple Charges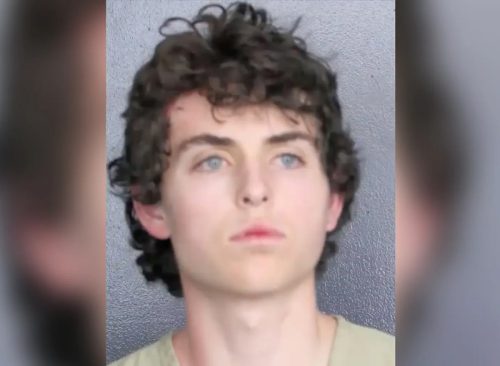 Hartley was later arrested after being found by officers at a nearby hotel breaking car windows. He was taken to Broward County Jail on Tuesday and charged with two counts of battery, four counts of criminal mischief, and abusing an elderly or disabled adult. Allen confirmed that he wanted charges filed against the teen.
RELATED: 36 Latest Bone Chilling Details About the Idaho Murder Case
His Lawyer Maintains He Is "An Extremely Sweet Young Man"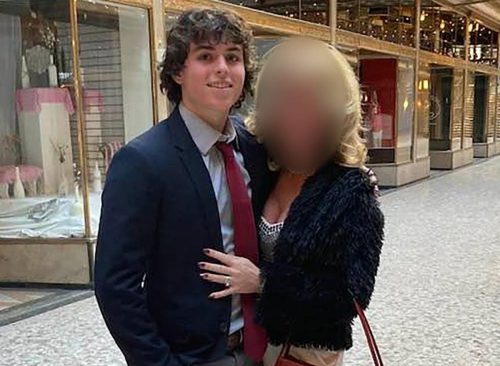 Per the Miami Herald Hartley played Varsity Lacrosse and Football at Saint Ignatius High School in Cleveland. "He's an extremely sweet young man," Hartley's attorney, Sam Halpern, of Sam Halpern P.A. told the publication. "He's never been in trouble with the law before." He added: "He was regarded highly with close family and friends for years."