CrossFit Coach Drowns Alongside His Father After Saving Wife From Rip Current
How a community is coming together to honor a man who gave his life to save another.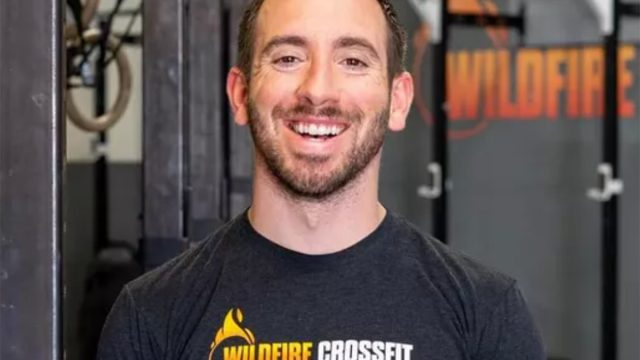 A beloved Phoenix CrossFit coach is being called a "hero" for saving his wife from a rip current she was caught in before he drowned. Damian Walker "gave the ultimate sacrifice" according to a GoFundMe started for the family. "He had a way of making every single person he met feel special," campaign organizers wrote. Walker, 33, died March 3rd after rescuing his wife, and his family, friends and community are still in shock. 
Walker Didn't Hesitate to Save His Wife
Tiffany Divelbiss, co-owner of Wildfire CrossFit where Walker trained, told CBS affiliate KPHO that Walker and his family were in Puerto Rico spreading his grandfather's ashes in the ocean when his wife got caught in a rip current. during the ceremony. "Damian jumped in, as he 100% lived his life with that hero mentality, 'I'm just gonna go in and save them'," she said.
Walker's Father Died Trying to Rescue Him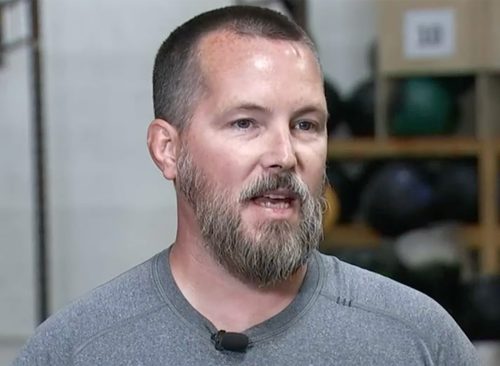 Walker's father dove in trying to save his son, but both drowned, and his body has yet to be recovered. "He would be proud of the way things happened. He always wanted to be a superhero, and in the end, that's the way it ended up," said Skip Divelbiss, co-owner of Wildfire CrossFit. "To have him and that personality ripped away, there's been a huge hole in everybody's hearts," said Tiffany Divelbiss. 
How Walker is Being Honored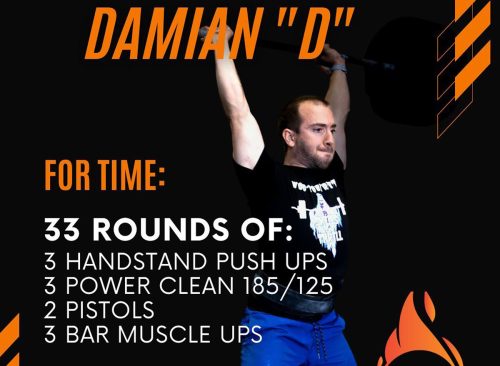 On April 2nd, the coach would have turned 34. To honor Walker, Wildfire CrossFit created a 'hero workout' with all of his favorite ways to move and stay active. "That's the cool legacy, inspiration that we're all holding onto to be able to heal through this heartbreak," said Tiffany Divelbiss. The "hero workout" will be 33 years–the age Walker was when he died. According to an Instagram post by WildFire CrossFit there's several things the number three represents.
– "Three generations were lost on this day,
– Coach Damian was 33 years old, and
– This tragedy occurred on the third day of the third month of the 23rd year of this generation."
The workout will consist of the following.
"For Time, 33 rounds:
– 3 Handstand Push Ups
– 3 Power Clean 185/125
– 2 Pistols
– 3 Bar Muscle Ups"
Walker Put "Others Before Himself" and was "Larger Than Life"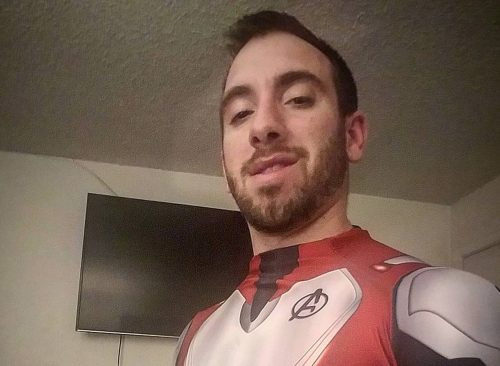 The Instagram tribute reveals more information about Walker and shares, "Coach Damian spent most of his life as everyone's hero based on his commitment to putting others before himself and demonstrating what it means to be larger-than-life. Coach Damian loved gymnastics and heavy lifting, as well as everything about animals, anime, Marvel, DC, Crossfit, Dance Dance Revolution, game nights, hiking, and Six Flags rollercoasters, yet it was his unwavering and unending belief that every single person is so much more capable than they think that solidified his larger-than-life superhero status at Wildfire Crossfit and beyond."
The Coach is Survived by His Wife and Three Dogs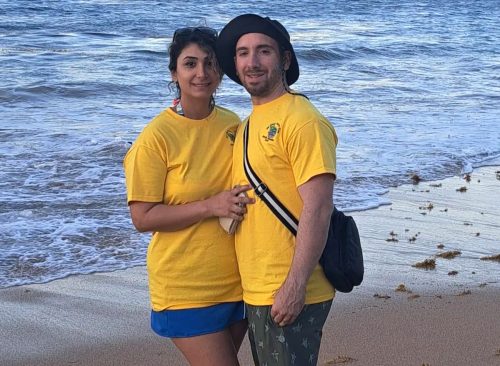 As loved ones try to process the devastating news of Walker's passing, his friend Tiffany Divelbiss is asking people to "please keep his wife Salmeh and his entire family in your prayers and thoughts during this difficult time." According to the Instagram post, "Coach Damian is survived by his incredible wife Salmeh, along with many friends and family that loved him dearly, along with pups Hershey, Dumbalou, and Yoda. 'I'm the only me I know! Be yourself! Strong, funny, modest' -Damian Walker"
Heather Newgen has two decades of experience reporting and writing about health, fitness, entertainment and travel. Heather currently freelances for several publications.
Read more