Caught on Tape: Foodtown Employee Beaten by Alleged Shoplifters, Raising Concerns About Worker Safety
Many shoplifters are serial offenders, police say.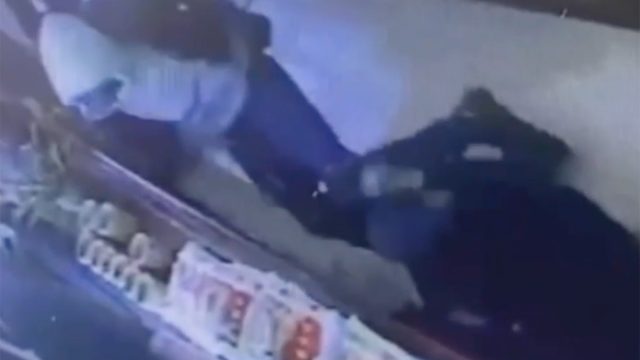 A grocery store employee in New York City was beaten by two men he said were shoplifting, raising concerns about worker safety in an era of rising retail theft. The 36-year-old employee got in a physical altercation around 1 pm last Tuesday inside a Foodtown supermarket in the Bronx, the New York Post reported. Police said the situation started as a verbal dispute, then escalated—and it was all caught on camera. Read on to find out what happened.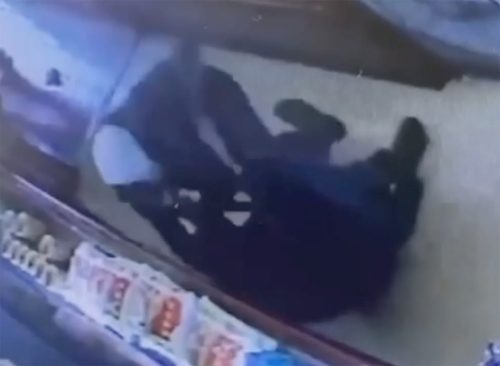 According to store manager Louis Porcelli, the employee confronted a man and woman who were leaving the supermarket with unpurchased food hidden in a bag. The pair exchanged words with the employee, who tried to stop them as they neared the door.
Security video shows one person pushing the employee to the floor, then punching him in the face and forehead while he was down. The assailant then left the store with another person who was standing in the doorway. 
2
Manager Fears for Employee, Customer Safety
Porcelli told News 12 that shoplifting had become more of a problem at the store over the past year but that he'd never seen thieves get so violent. "Not to this extent," said Porcelli, who added that he was afraid for the safety of his customers and employees. "I mean, we had caught people, we ran after them, we got the merchandise, but you know, not this brutal attack."
"I hope people think twice before they do [something like this]," he added. "If you're hungry, ask for it, and maybe we'll give you a steak or whatever. But don't go and steal."
3
Another Caught-on-Video Assault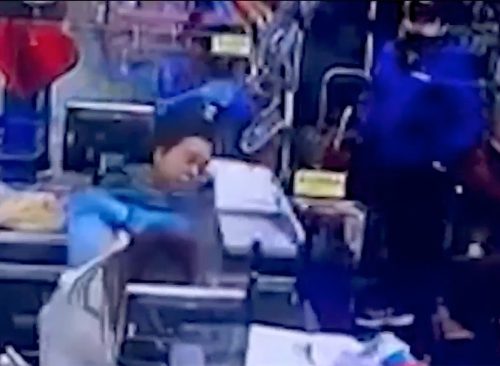 The attack came a week after another assault was caught on video: A grocery store cashier in the Bronx was beaten by a woman and her daughters after an earlier dispute about cashing in recyclable bottles. Lisbel Rodriguez Luna, 25, was bruised and scared after the Feb. 26 afternoon attack at Food Universe in Fordham Manor.
"No one ever attacked me like that," she told the New York Post the next day. Although afraid to go back to work in case the attackers return, "I have to work. I need money. I need my job. I don't know what else I can do," she said.
4
Many Shoplifters Repeat Offenders, Police Say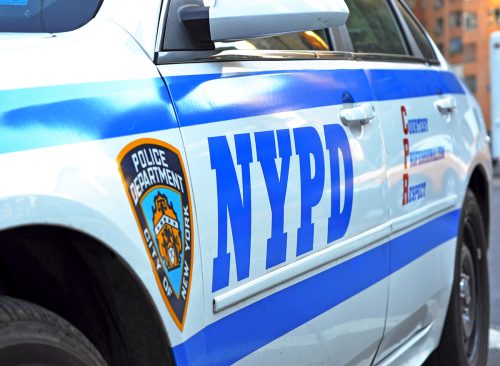 Shoplifting hit a record high in New York City last year, with 63,000 incidents. In January, the NYPD said shoplifting is one of the top quality-of-life issues in the city and that many shoplifters are repeat offenders.  "We arrested 327 people. 327 people account for 30% of all of the arrests," said Chief Michael Lipetri. "Almost half are convicted felons. And guess what: 235 of them, so 235 of 327 are walking around the streets of New York City right now, guess doing what? Unfortunately, making stores close."
RELATED: 36 Latest Bone Chilling Details About the Idaho Murder Case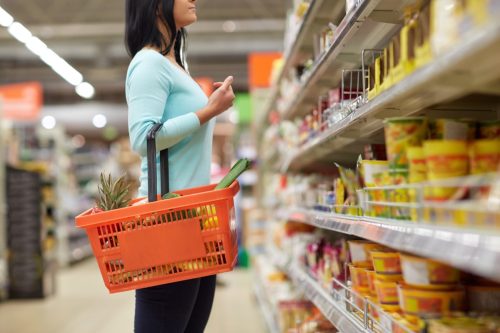 Grocery store and bodega owners have formed the group Collective Action to Protect our Stores (CAPS), which is pressuring lawmakers to address the shoplifting issue. Among their demands: Strengthen shoplifting charges, make selling stolen goods a more serious crime, and declare assaults on retail employees and store owners a class D felony.
CAPS responded to the Foodtown incident by saying, "Now is the time for our leaders in City Hall and Albany to step up and change policies and pass laws that will protect employees and customers. Enough is enough—it is time for action."