Bungee Jump Horror: Man Cheats Death After Rope Snaps Mid-Flight
The cord snapped in the middle of a dive from a 10-story tower.
A tourist is lucky to be alive after his bungee cord snapped in the middle of a headfirst dive from a 10-story tower. The Hong Kong resident was visiting an amusement park in southeast Thailand with friends in January. They convinced him to try a bungee jump, which went well—until it didn't. Just before the man reached the bottom of his jump, the bungee cord broke. Read on to find out what happened next, which was all caught on video.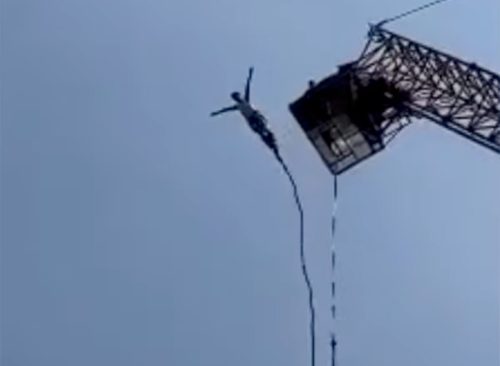 After the rope broke, the 39-year-old man (who identified himself only as Mike to avoid online harassment) plunged into the water several feet below. After a shocking video of the incident went viral this week, he recalled the fateful jump to CNN.  "It was really high so I closed my eyes," said Mike. "I planned to open my eyes again when I bounced back up. I realized the cord had snapped when I opened my eyes and I was surrounded by water."
2
Swam to Safety, Despite Bound Feet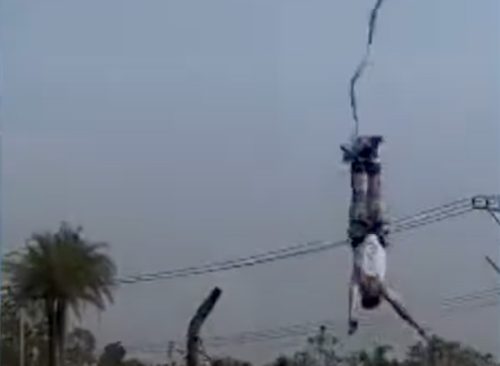 The incident could have had a very different ending: Mike's feet were tied together by part of the bungee cord. Nevertheless, he managed to surface for air and swim to safety.  "If the person doesn't know how to swim, he or she will be in big trouble," he said, adding that the accident left him bruised. "I landed on my left side so the injuries were more serious there. It was as if someone just beat me up real bad."
The accident occurred at Changthai Thappraya Safari and Adventure Park in northwest Pattaya. Nithit Intim, the founder of the park, said it was the first time he had seen a bungee cord snap. "After the cord was broken, our staff got him [Mike] out of the water immediately, and asked him if he was okay," he told CNN. "He said he felt bruised. So we took him to the hospital."  
Intim said Mike had signed a liability waiver before making the jump. "Our staff explained that if any mishap happens or any accident takes place, our company will compensate medical bills," said Intim. "But the client can't demand for compensation on other kind of expenses." He said the company will cover any medical expenses Mike incurs back home in Hong Kong.
4
Another Infamous Bungee Break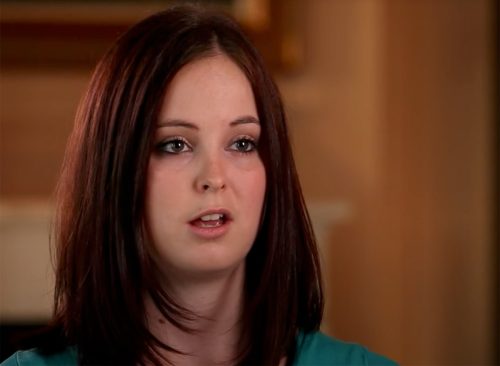 Bungee jump mishaps don't happen often, but they're guaranteed to go viral when they do. In 2012, British tourist Erin Langworthy was bungee jumping in Zambia when the rope snapped at the top, sending her plunging 120 feet into a river. With 90 feet of bungee cord still attached to her feet, she struggled to get out of the water and clung to a rock for 40 minutes until she was rescued. "I'd sent [my mother] a postcard the day before, saying, 'I'm doing a bungee jump tomorrow, so I'll say goodbye… only joking!' which she now keeps on the fridge," Langworthy told the Guardian. 
RELATED: 36 Latest Bone Chilling Details About the Idaho Murder Case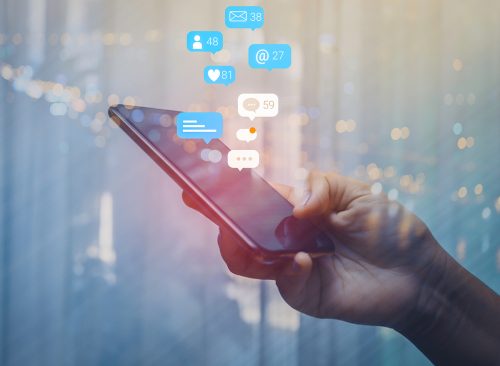 Several Twitter commenters vowed not to undergo the same experience. "Lucky it was above water and at that height and speed," said one commenter. "How come there is no backup rope?! Using a single rope is STUPID!" opined another.
"This is why I'm not adventurous," said another.
"I know my luck. I will never wake up and test it," another concurred.