Bryan Kohberger's Startling Past: 17 Surprising Revelations Exposed
People who knew Bryan Kohberger reveal shocking new details about his life before being arrested and accused of the murder of four University of Idaho students.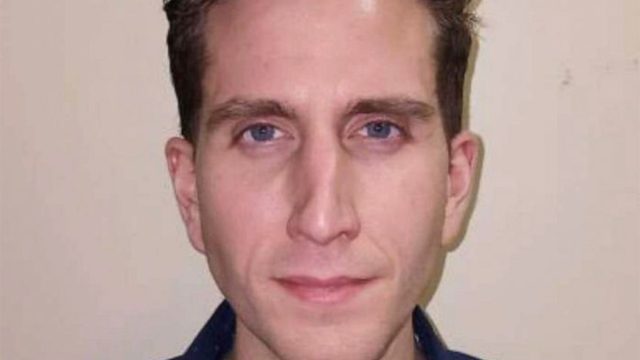 Bryan Kohberger spent most of his life under the radar, living in Pennsylvania before moving to Pullman, Washington, where he studied for his Ph.D. in criminology. When he was arrested on December 30, 2022, for the murders of four University of Idaho students, Kaylee Goncalves, 21; Madison Mogen, 21; Xana Kernodle, 20; and Ethan Chapin, 20, nobody was more shocked than those who personally knew him. Law & Crime recently teamed up with local Pennsylvania news outlet LehighValleyLive.com, to walk in the footsteps of the accused killer, interviewing people who knew him and studied alongside him. Here are the top revelations from their weeks-long investigation. 
He Was "Indistinguishable" From Other College Students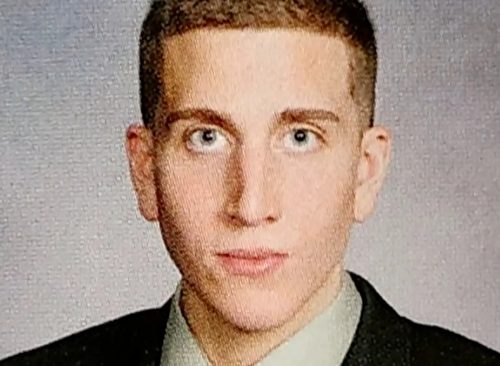 Kohberger, who lived in the Poconos, graduated from Pleasant Valley High School in Brodheadsville, Pennsylvania in 2013. However, when he was in his 20s he moved about an hour south to Lehigh Valley to attend college. "He would have been indistinguishable from any of the other college students, young adults, recent college graduates or graduate students going around the Lehigh Valley," Steve Novak, a reporter for LehighValleyLive.com, tells Law&Crime Network. 
One of His Former Peers at DeSales Was Shocked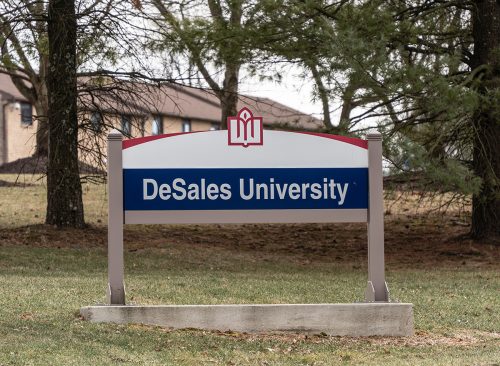 In the Lehigh Valley, he studied at Northampton Community College and DeSales University. At  DeSales, Kohberger met Josh Ferraro. "I'm sure there's statistics out there of [how] many people passed by a murderer or [how] many people know a murder. I don't, and didn't, until recently," his former peer says. "It's very concerning. And it's very eerie and creepy." At the time, he didn't suspect anything was majorly wrong with Kohberger. "At the time, I would have never said, 'Oh, yeah. That guy would … do something like this. He may have been a little odd or a little off. But other than that, you'd never expect to be allegedly part of a quadruple homicide," Ferraro said.
DeSales Is a Small School, But Very Few People Knew Kohberger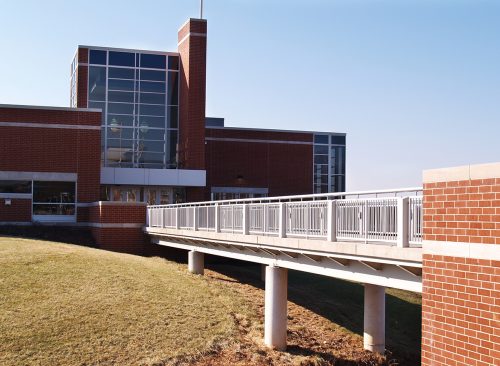 DeSales University is a private Catholic school with less than 5,000 students. "It's a small school. It's not like it's a Penn State or a Pitt or a Temple. It's a very small school in a cornfield," Ferraro said. "So if you go there, you know most of the people within your study and pretty much everyone that goes to the school. And he was not known."
He Seemed "Like a Normal Person"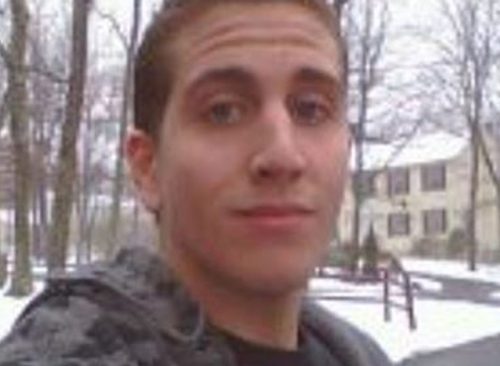 Kohberger was a commuter student who kept to himself and didn't seem to be mean-spirited. "It's not always the creepy guy with glasses and oily hair creeping around the corner," Ferraro explained. "It's sometimes just that average Joe, that on the inside, you have no idea what he looks like. But on the outside, he may just seem like a normal person. Much like Bryan Kohberger did."
They Were Lab Partners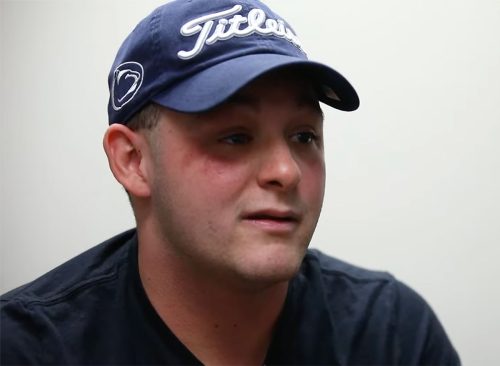 Ferraro and Kohberger were lab partners for a biology project on Daphnia, or water fleas, working together for an entire semester. "He was new. And I said, 'Hey, buddy, do you want to be my lab partner?'" Ferraro recalled. "So I took him and it ended up working out very well." He was shocked when months later, he learned that Kohberger had been arrested for the Idaho murders.
"My reaction was exactly: I know this guy. I definitely remember that name from DeSales, but I couldn't paint the face in my mind," he said. "I'm like, 'Bryan Kohberger, Bryan Kohberger.' And I'm like, 'Oh my gosh, Bryan Kohberger! I did a project with him in biology,'" Ferraro said.
He Thinks Kohberger "Snapped"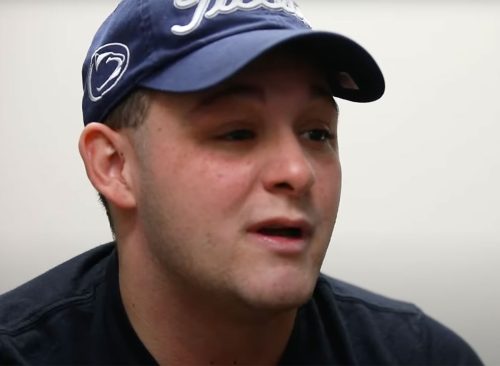 Ferraro believes Kohberger "snapped." He added, "I think he's just sick. I think that people online want to make this into a fairy tale and make it grandiose and much more than it is. If he had done this, I think he's a sick individual that finally snapped," he continued. "I think he had this compulsion, this need, this necessity to do it, and he's probably always wanted to do it. And finally said, 'F– it, I'm going to do it."
Kohberger Never Had Any Brushes with the Law, DA Says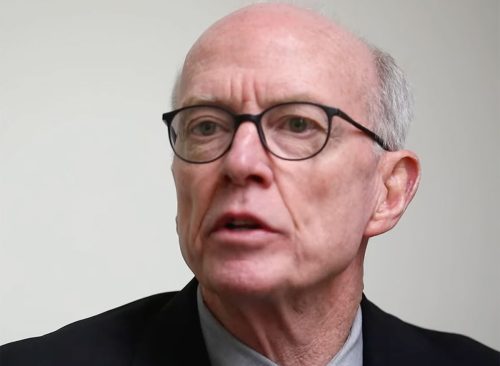 While in the Lehigh Valley, Kohberger never got in trouble. "We had no indication he was here at all. We had no indication he had any interaction with law enforcement at all," Northampton County District Attorney Terry Hauck told Law&Crime Network. 
He Wasn't Connected to Any Cold Cases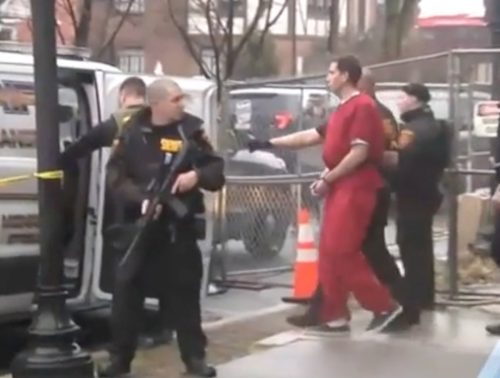 After Kohberger's arrest, Houck's team reviewed cold cases and couldn't link Kohberger to any of them. "When you have somebody who might have serial attached to their name, you're just going to make a check to see if there's any connection since he had contact with the county," he said. "There was none here in Northampton County." 
Kohberger Brought Up the Crimes to His Neighbor in Pullman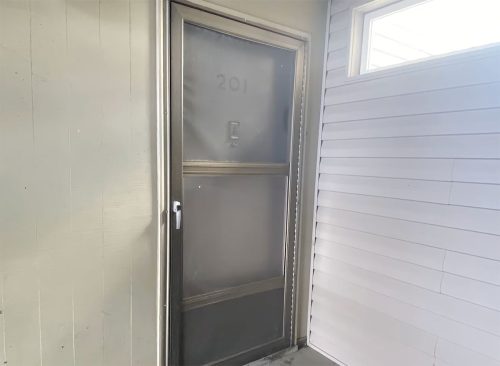 Christian Martinez, who lived across the hall from Kohberger in Pullman, Washington, ran into his neighbor shortly after the murders. "Literally, like days after these murders happened, he brought it up when I saw him in the hallway," he told Law&Crime Network. "Those are the two things he said: They have no leads and they think it was a crime of passion," Martinez said. "He just really liked talking to me in the hall. He would talk about his studies, like forensics and stuff and criminology stuff. And at the time, you know, it just seemed like normal times."
Kohberger's Dad Told His Neighbor That Kohberger Was "Kind of Shy"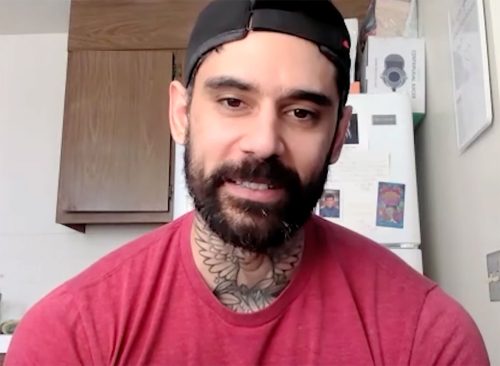 "I met his dad in the parking lot. He just stopped and started talking to me," Martinez said. "His dad was wanting to introduce me to Bryan. And he said something, I don't remember the exact word he used to describe him, but it was something that was like, 'He has a hard time making friends,' or, 'He's kind of shy,'" Martinez explained. 
Neighbor Believed Kohberger Was Obsessed with Death and Killing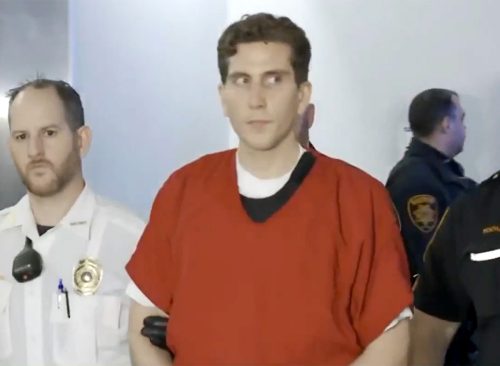 Martinez maintains that Kohberger continued bringing up the crimes. "He was like, 'Oh, did you hear about these murders that happened?' And it was like so short after they actually happened, there was barely any news articles out, so there wasn't much that I could have read. So I was like, 'Yeah, man, it's crazy. Yeah, of course I've heard about them," Martinez said. "He was like, 'Yeah, it seems like they don't have any leads … And then he's like, 'Yeah, it seems like they think it was a crime of passion."
The conversations made Martinez believes he had a fascination with death or killing. "It was kind of on the subject of what it would take to take someone's life. It was kind of like he was trying to see my …  perspective on, I guess, taking someone's life," Martinez said.
Kohberger Was "Standoffish" Another Person Who Knew Him in Washington Said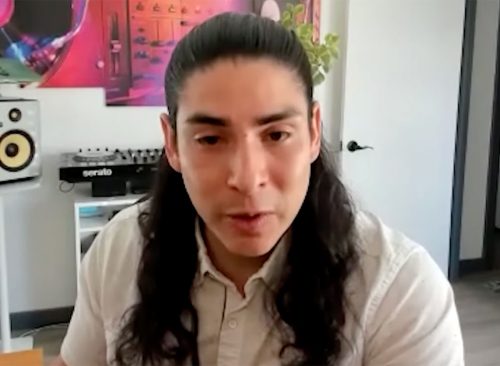 Martinez invited Kohberger to a pool party, where he met Zach Cartwright. "I did notice him and I noticed that he was kind of standing off the entire time. He wasn't very social, which I thought was kind of weird, because it was a party and people were interacting. He was just kind of standoffish," Cartwright told Law&Crime Network. 
He Was "Socially Awkward"
"He did seem … kind of just socially awkward and kind of hard to carry a conversation with, if I remember correctly," Cartwright said. "But besides that, he mainly kept to the side and was really observant. So much so that, based on that one small interaction, he knew exactly who I was maybe a month or so later when I saw him on that hike."
When they crossed paths again, Cartwright was surprised that Kohberger recognized him. "It was really weird how he approached me and the people that I was with, because he acted kind of like we were best friends. It was like a reunion or something. And he was really excited to see us and I had no idea really who he was right at that second," Cartwright explained. 
Cartwright Was Interviewed By the FBI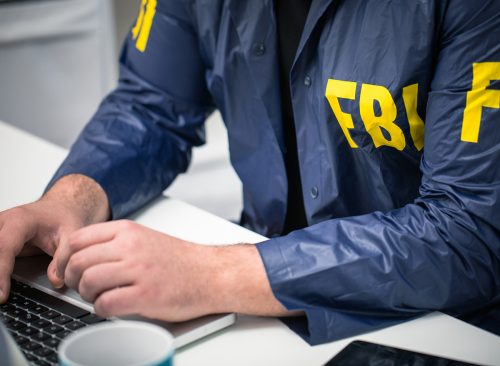 Cartwright was interviewed by the FBI over those two interactions. "I did speak to the FBI at one point. I do believe that they spoke to a lot of people that were at that party and maybe because that was one of his very first times, if not his first time, in Moscow," Cartwright said.  
Kohberger Was Talking About Genealogy, Neighbor Claims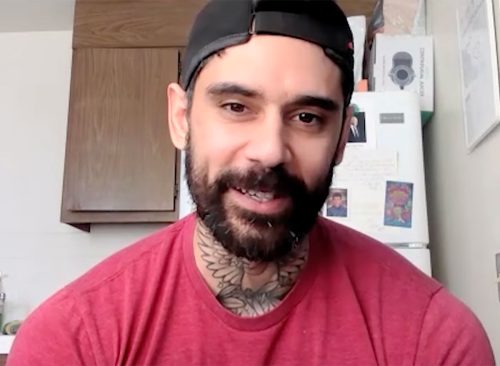 Martinez and his wife were also interviewed by the FBI. "She didn't have a good feeling about him because every time I would like to tell her, 'I'm going to invite Bryan,' because he didn't have any friends and I was trying to bring him out and maybe meet people. But she was always like, 'No, please don't,'" he said.
"He was talking about genealogy, because I was talking about 23andMe, because my sister had just did all that. And then he brought up something similar in his studies that had to do with being able to catch criminals because of their relative's DNA. Which is, I guess, how he got caught up in his mix."
The Neighbor Was Asked About the Knife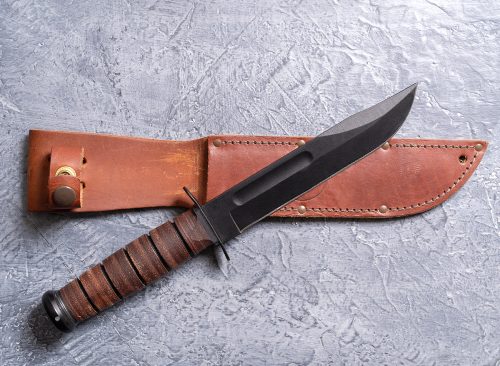 During his interview with the FBI, Martinez was asked about the Ka-Bar knife with the United States Marine Corps insignia on it from the probable cause affidavit, questioning whether he had ever seen Kohberger with a similar weapon. "He would talk about the military. He was interested in my military service," he said. 
RELATED: Idaho Murder Suspect's "Bizarre" Jail Life Revealed as New Details Emerge
Ferraro and Martinez Believe Kohberger Is Guilty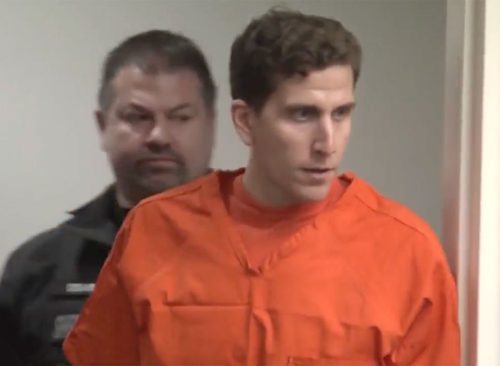 "I absolutely think they got their guy just because the stars kind of align," Ferraro said. "It's almost too good to be true, unless this guy was miraculously set up, which is like a one in a billion chance. No one cares enough about Bryan Kohberger to set him up." Martinez added: "They wouldn't have arrested him if they didn't have some concrete evidence. If everything they're saying is true in these stories, I think he did it."