Brothers Staged an Armed Robbery While Disguised as Elderly Men in Lifelike Masks
Disguises didn't pay off.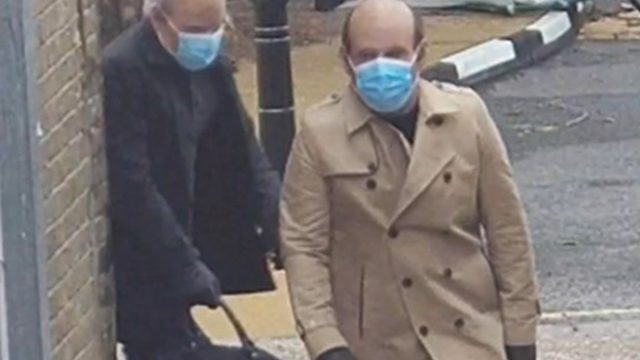 It wasn't quite the perfect crime. Two brothers who pulled off an armed robbery by disguising themselves as elderly men were apprehended after their DNA was found on a pair of lifelike latex masks. Londoners Benjamin Murphy, 37, and George Murphy-Bristow, 28, forced their way into an Essex jewelry store with a hatchet and a knife on September 27, 2021, the UK Times reported.
Security camera footage showed two older men with significantly receding hairlines, wearing gloves and raincoats near the store. One man carried a black bag. Read on to find out what happened after that, how the pair were ultimately apprehended, and what the jury in their trial declared.
The Heist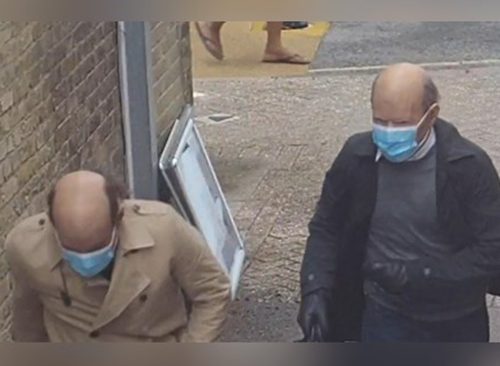 In court, prosecutors alleged that once they were inside the store, the men forced a staff member into a back office, cable-tied them to a chair and took a Rolex watch from their wrist. The robbers rifled through the employees-only area and fled when an alarm went off, the UK Times reported. The pair then took off in a vehicle that was parked outside. 
DNA Found on Lifelike Masks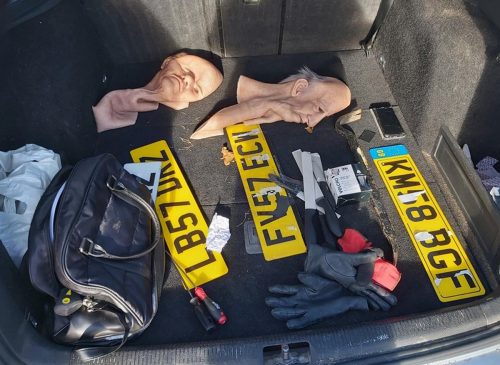 A few weeks later, Essex police officers stopped a car being driven by Murphy-Bristow about 35 miles from the jewelry store. Searching the car's trunk, they found two masks and clothing identical to those worn by the suspects in the robbery.
Knives, screwdrivers, a hatchet, and fake number plates were also found. Murphy-Bristow was promptly arrested. Saliva was found on the inside of both masks. DNA testing found it belonged to Murphy-Bristow and his older brother, linking them to the robbery.
Guilty Verdicts Bring Serious Prison Time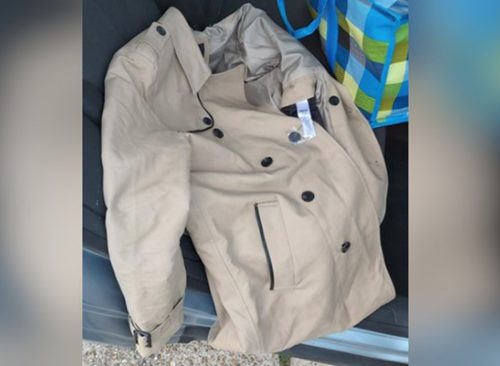 Police arrested the two brothers on June 21 last year. They were charged with robbery and possession of a bladed article and held without bail. The two denied involvement in the raid when they appeared in court the next day. The pair went on trial this week. The jury deliberated for an hour before returning guilty verdicts on Thursday, the Times reported.
Murphy was convicted of robbery and two charges of possession of a bladed article and sentenced to 18 years in prison. Murphy-Bristow received 13 years in prison for robbery, two charges of possession of a bladed article, and going equipped for theft. 
Disguises Didn't Pay Off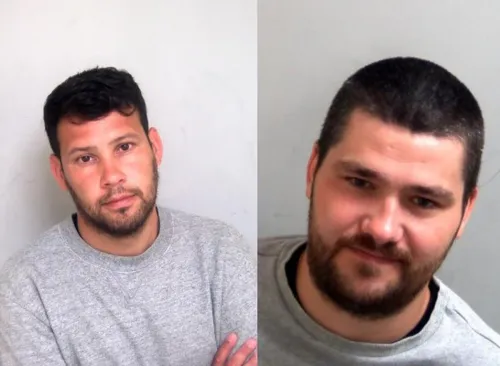 "Benjamin Murphy and his brother George Murphy-Bristow planned this robbery to use masks that would help them avoid detection," said Detective Inspector Yoni Adler, who led the investigation. "It was the forensic examination, amongst other detailed detective work and proactive policing, that proved the pair were directly linked to the robbery. I want to thank the store's staff for supporting our investigation following an undoubtedly frightening incident, but I hope that they can now move on."
RELATED: 36 Latest Bone Chilling Details About the Idaho Murder Case
A Different Robbery Mask Goes Viral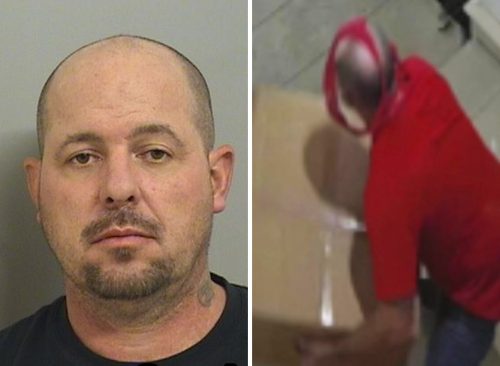 The duo's extremely lifelike disguises differentiate them from thieves who've made considerably less effort. Last month, police arrested an alleged porch pirate in Tulsa, Oklahoma, after security video captured him wearing women's thong underwear as a mask.
This left a sizable portion of the porch pirate's head exposed, revealing identifiable traits such as facial features and a distinctively receding hairline. On Jan. 7, the police department announced the arrest of a ​​"porch pirate with an unusual and questionably effective mask" on its Facebook page. ​​They tagged the post #PantiesAreNotAMask.