7 Things You Need to Know About the Latest Internet Trend Sending Kids to the Hospital
Borgs – blackout rage gallons – may encourage binge drinking.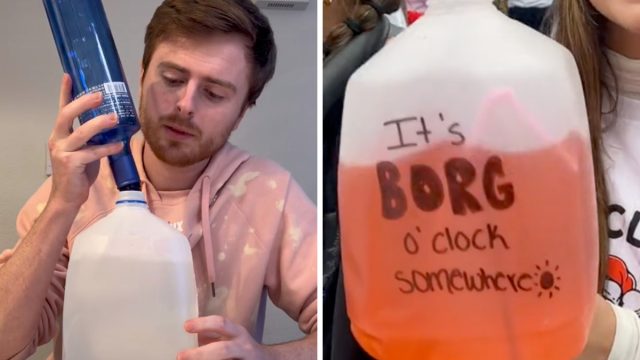 Some TikTok challenges aren't exactly the safest. Last year people were cooking chicken in Nyquil and eating it and swapping out hair spray with Gorilla Glue. The latest viral TikTok trend of 2023 sending people to the hospital? Borgs — blackout rage gallons – which involve chugging a gallon jug of an extremely potent alcoholic concoction. Now, one university is warning that just over last weekend alone, the challenge landed nearly thirty students in the hospital. Here is what you need to know about the dangerous viral trend sweeping TikTok.
Borgs Are Made Out of Booze, Water, Caffeine, and Electrolytes
Borgs, usually carried around in closed milk jug containers, are made with half water, half vodka, a caffeinated flavor enhancer, and electrolytes. They have been around for a few years, but in recent months have become increasingly popular and the hashtag has over 74.7 million views on TikTok.
People have more recently been sharing tutorials on how to make Borgs. In one video a user makes a borg with a bottle of Skyy vodka and Kool-Aid, while another made a snow day borg with MiO, Liquid IV, and Celsius energy drink.
They Also Have Catchy Names
Further fueling the viral trend, people are coining their drinks with fun names like Soulja Borg, Our Borg and Savior, Brown v. the Borg of Education, SpongeBorg, Borgan Donor, Borganic Chemistry, Captain Borgan, and Borgingham Palace.
Although doctors disagree, some fans claim that there are some benefits to drinking Borgs. "Fans of borg drinking claim that borg use is associated with a decreased risk of drink spiking and spread of infectious diseases, since the borg is designed for single-person consumption and can be capped shut. In addition, some people believe that alcohol hangovers are less likely to occur in those who drink from a borg," says Poison Control. 
However, They May Encourage Binge Drinking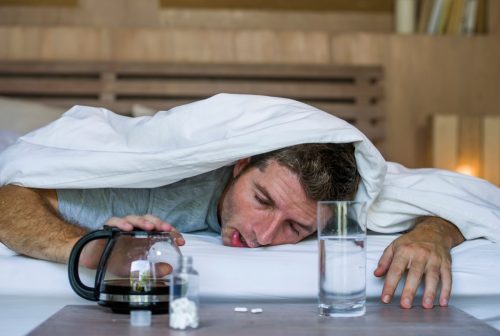 While there may be a few benefits to drinking borgs, Poison Control points out that "consumption of the high amounts of alcohol often found in borgs can cause harmful health effects, similar to those resulting from heavy alcohol use or binge drinking." Also, "While hydration may be effective in reducing the signs and symptoms of alcohol hangover, the consumption of large amounts of alcohol can still result in a hangover, even in people who are well-hydrated."
Over the weekend, The University of Massachusetts issued a statement that at least 28 ambulances were summoned to off-campus parties for student alcohol intoxications, noting that many students were seen carrying jugs of borgs around on Saturday night while celebrating St. Patrick's Day. 
RELATED: Woman Who Found Out She Was Three Months Pregnant Weeks After Divorcing Her Ex Remarries Him and Claims They Are Happier Than Ever
Here Is What Doctors Say About Borgs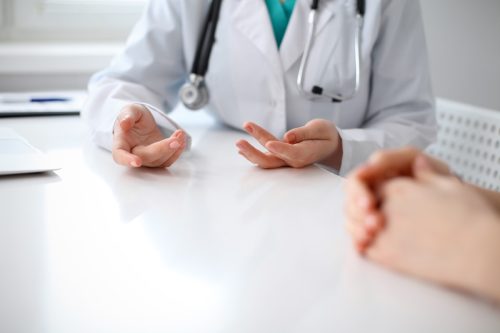 "It actually makes it more dangerous," Gus Colangelo, MD, Emergency Medicine Physician at Tufts Medical Center, told WHIO about drinking out of the jugs versus a traditional drink. Rather than having a cup of alcohol and someone saying, 'Finish your beer,' you have a gallon jug. And now, someone's saying to you, you got to finish that gallon jug."
Adds David Jernigan, Professor at Boston University School of Public Health: "Calling this a trendy thing is trivializing. This is simply encouraging more binge drinking." And, according to Colangelo, more and more people are coming into the ED after drinking Borgs. "We see this on a nightly basis in the emergency department where people have consumed too much alcohol. Sometimes they drank five Manhattans. And, sometimes they drank a BORG."
Leah Groth has decades of experience covering all things health, wellness and fitness related.
Read more