1 Million Bees Unleashed Onto Unsuspecting Commuters After Crash on Florida Highway
Florida residents are warned to be careful after 1 million bees were released during a traffic accident.
A tractor-trailer collided with a semi-trailer truck carrying approximately a million bees on a Florida highway, and drivers were met with unwelcome guests on their morning commute. Nobody was hurt in the accident, but Florida residents were warned to be careful as people worked to recapture the insects.
1
Where the Accident Happened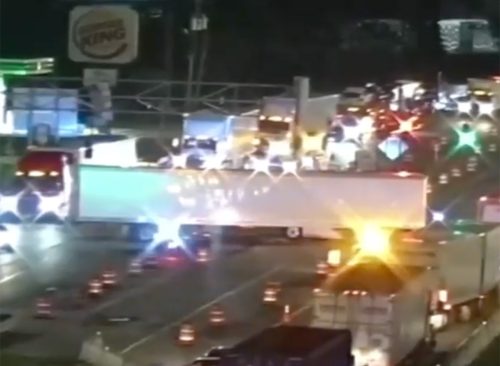 Last Tuesday at 3:15 a.m., a crash partially closed the I-10 Westbound at US-301 in the Baldwin area. According to local NBC affiliate WTLV, the accident involved a semi-trailer truck that was carrying one million bees.
2
26-Year-Old Driver Plowed Into the Semi Truck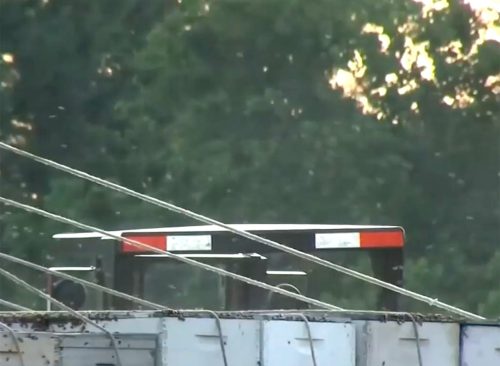 No details yet on what caused the crash. The station ClickOrlando reports that a 26-year-old driver smashed into the truck carrying stacks of beehives that were homes to a million bees.
3
The Bees Were Not Aggressive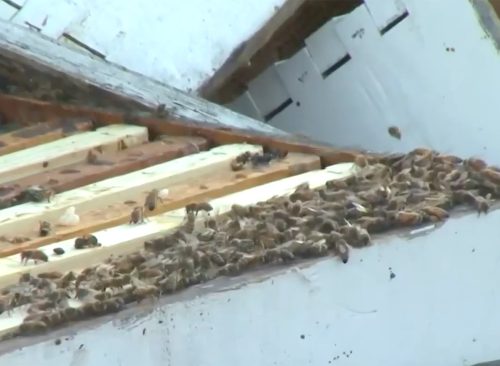 People in the area were warned to take precautions in the hours after the crash. However, according to ClickOrlando, the bees were not "aggressive" and mainly swarmed about the beehives." The public is advised to use caution in the area as the bees continue to disseminate," troopers said ClickOrlando reports.
4
Beekeepers Helped Contain the Situation
In an effort to keep the public safe and the insects, beekeepers were called to the scene to help contain the situation and loaded the undamaged hives onto another truck "There are thousands of bees in the area after the collision," troopers said in an FHP crash report, according to ClickOrlando.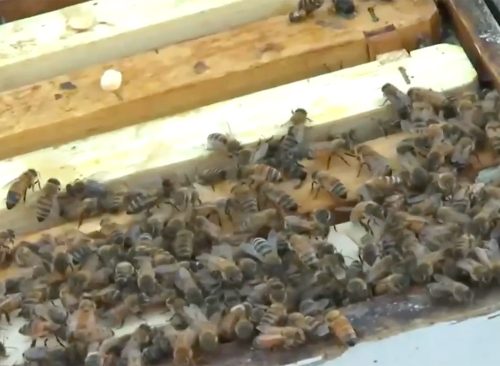 While photos of the accident look terrifying, nobody was injured. ClickOrlando reports, "The Florida Highway Patrol said a tractor-trailer driven by a 26-year-old Sunny Isles Beach, Florida, man collided into the bee-hauling truck, which was being driven by a 20-year-old Jesup, Georgia, man. Neither driver was injured, the FHP said."
Heather Newgen has two decades of experience reporting and writing about health, fitness, entertainment and travel. Heather currently freelances for several publications.
Read more