Meteorologist Gets a Scare as Giant Pigeon Invades Weathercam Live on Air
Weather forecaster gets a scare as a bird closely flies into the outside camera and rattles her.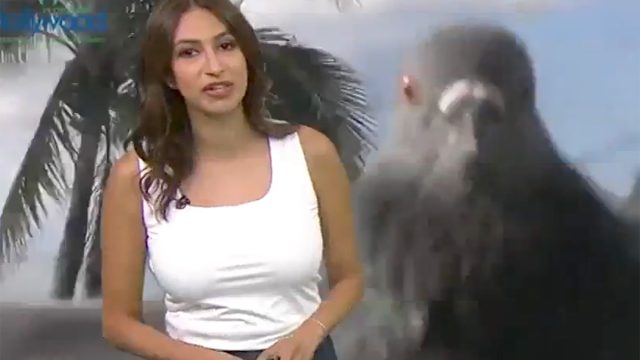 A Florida meteorologist had an unexpected guest during a live broadcast that caused a stir in the station and on social media. A curious pigeon flew into the camera and swopped behind Chelsea Ambriz, of NBC6 South Florida while she was giving her weather report. The startled forecaster jumped back and squealed before quickly regaining her composure and people can't get enough of the viral video.
1
Ambriz Was Really Startled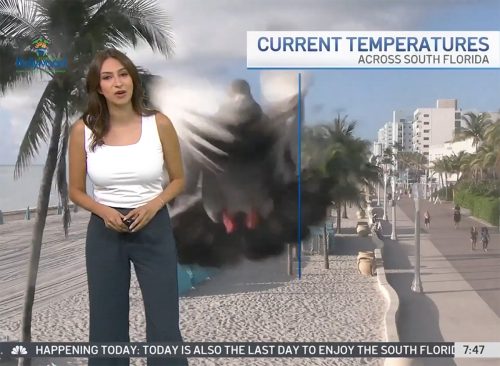 Although Ambriz was inside a studio and the bird couldn't physically touch her, her first instinct was to get out of the way. 'Whoa, my gosh!' she said as she ducked while giving her weather report. 'The bird startled me.' 
2
"I Wasn't Expecting the Bird"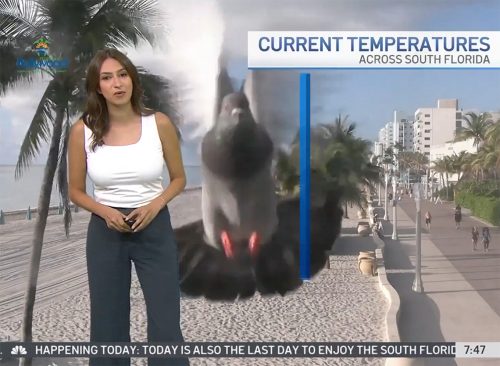 In an interview with NBC6, Ambriz explained she wasn't expecting to see the bird on the screen, which made her more jumpy. "I had just gotten the toss from the anchor. I was just talking about the seaweed on the beach and then the bird just flew up through the camera. I think because you're on TV and you're talking and thinking about what's coming next and you're looking to the next graphic. I wasn't expecting the bird."
3
Ambriz Thought the Bird Was Going to Land on Her Head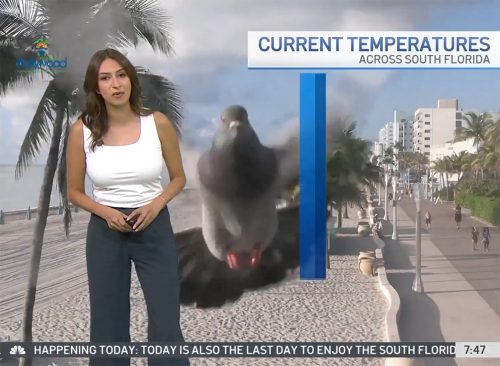 From the camera angle, the bird was so close to Ambriz she got nervous, even though the pigeon was outside. "From my vantage point, I thought it was going to land on my head," she said. "My natural reaction was to duck." She added, "Then, in a nanosecond, you start thinking: 'You're on TV, you're at work, keep going, keep going."
4
Ambriz Composed Herself Quickly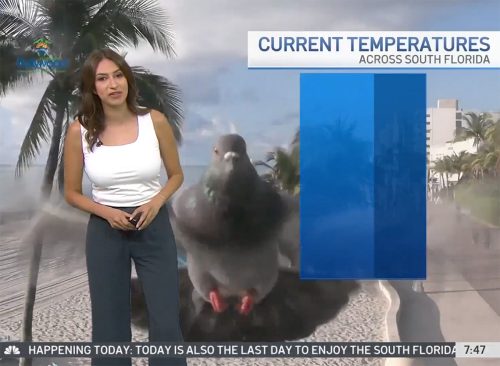 Knowing she was on live TV, Ambriz quickly recovered and got back to the weather. "I just kept going and had to compose myself for a second there, but I think everyone can relate. When you see something flying across, even out of your peripheral [vision], you kind of duck or jump a little."
5
Viewers Thought it was Hilarious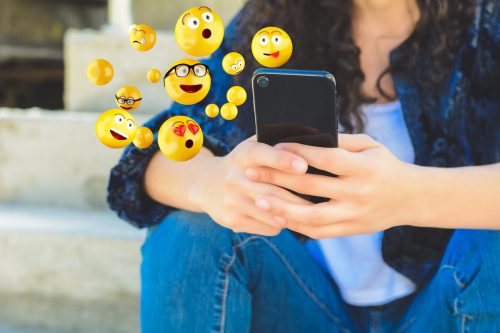 Ambriz didn't think anyone would talk about the funny mishap for long, but she's heard from several viewers who thought it was "hilarious." Everyone that I'm getting feedback from thought it was hilarious and just kind of thinking that that was a natural reaction that happened on TV. A lot of people are chuckling along."
6
The Video Blew Up on Social Media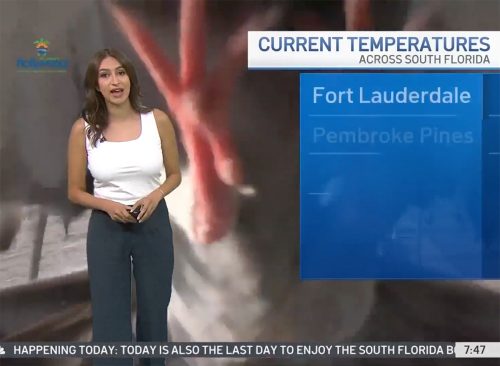 Ambriz thought the incident was going to be a funny blooper reel and that's it, but to her surprise, she went viral. "I definitely did not think it was going to explode like it has. The retweets and the interactions on Twitter have been fun to see, but yeah, it was just a blooper."
7
Ambriz Joked About it on Twitter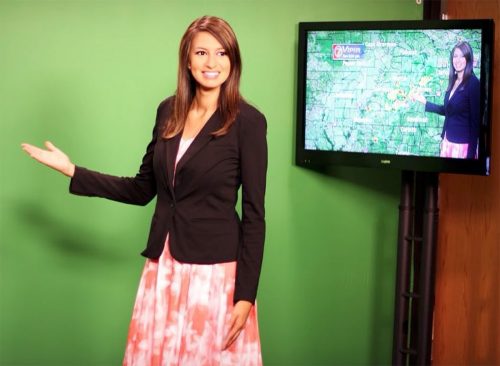 The forecaster was one of the first people to joke about what happened and took to Twitter to laugh about it. "Brain: bird is going to land on you! Reality: I'm in the studio and this is a live camera."
Heather Newgen has two decades of experience reporting and writing about health, fitness, entertainment and travel. Heather currently freelances for several publications.
Read more