20 Men Who Are Aging Gracefully and Inspiring Us All
Here's how they look so young.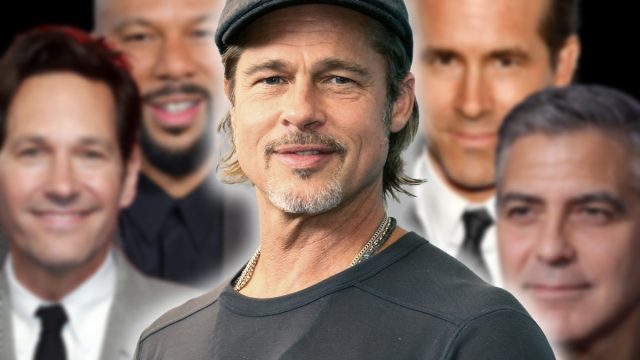 Last week, Brad Pitt attracted shocked headlines after being spotted at Wimbledon looking … great. Numerous media outlets remarked on how youthful the 59-year-old actor seemed—overall fresh and facially tight—with more than one invoking his 2008 film The Curious Case of Benjamin Button, which involved a man mysteriously aging backward. "You can see a man who is about to turn 60 and he is still looking like a 30-something-year-old," the Spanish publication Marca gushed. "How on earth does he still look that young?" Read on to find out how the experts explain it, and about 19 other men who are aging just as gracefully.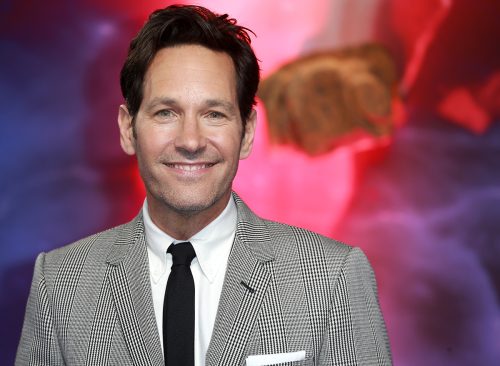 The comic actor turned Ant-Man star, dubbed People's "Sexiest Man Alive" in 2021 at age 52, has been described as "ageless" for ages. He recently told Men's Health his secret: At least eight hours of sleep a night. "Then diet. Then weights. Then cardio," he said."People ask me, 'Can you send me your meal plan? How many times a week do you work out? Do you drink? Do you eat carbs? Do you have a cheat day?' The most important part of training is sleep."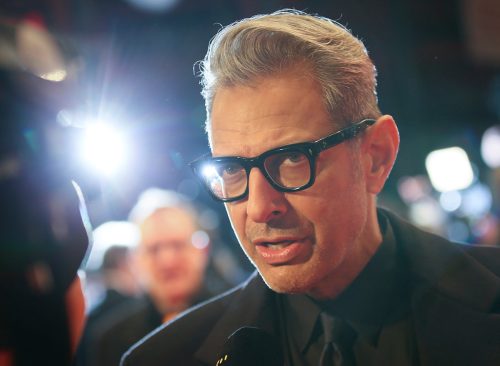 The actor, now 70, became an unlikely style icon after retirement age, and he wouldn't be able to pull off the ridiculously cool clothes if he didn't look so youthful and vibrant. He says he doesn't smoke or drink, observes a healthy diet, and has a secret weapon: His two sons, who were born just six and eight years ago. "I find that having a kid makes you feel younger," he said. "Whereas otherwise you might be sitting around at any given moment, now you're not. You gotta get up and walk him around."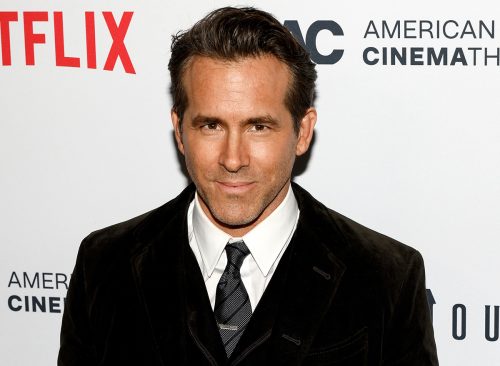 The Deadpool star has always been in enviable shape, but he's maintaining things respectably at age 46. His personal trainer, Don Saladino, recently told Hello! the actor always makes time to exercise, prioritizing consistent general fitness instead of trying to crash his body into perfect shape for a movie. "To do that, you have to take ownership over the process; putting in those hours in the gym wherever we can, putting that time into the nutrition," he said.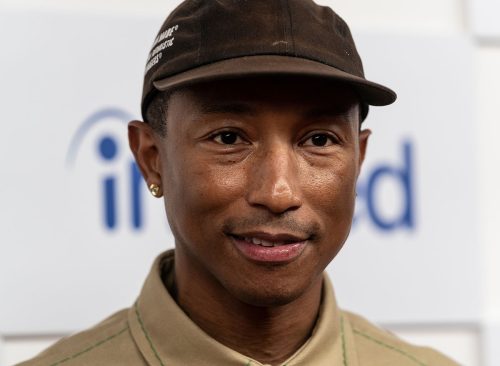 The internet is consistently amazed over how young the 50-year-old musician/producer seems, posting pictures of him in his 20s alongside current photos that show no discernible difference. (Perhaps it was that attention that inspired Williams to launch his own skincare line in 2020.) Williams credits his appearance to skincare tips he once received from supermodel Naomi Campbell, and he's demonstrated his daily routine in a video for Vogue. "Exfoliate like a madman!" he said.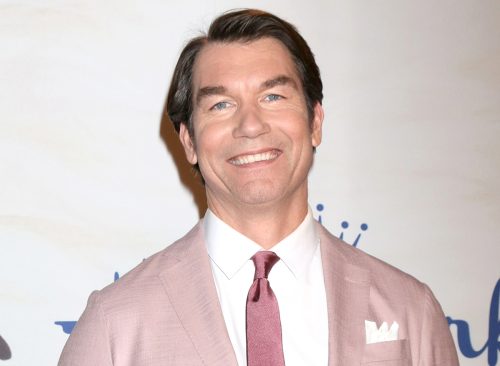 The first male cohost of The Talk turns 50 in February but doesn't look close to it. Marriage to former supermodel Rebecca Romijn probably helps. Overweight as a child actor in Stand By Me, O'Connell has prioritized fitness his whole adult life. "We have a couple of dogs in our house. I take them on hikes and run with them," he told the Las Vegas Review-Journal this month. "If you have a pet who always wants to be out and active, it's not only fun, but it's also motivational. You're bringing joy to that pet and it doesn't make working out into a job. … If the pandemic taught us anything about staying healthy, it's to just get outside and get the blood flowing."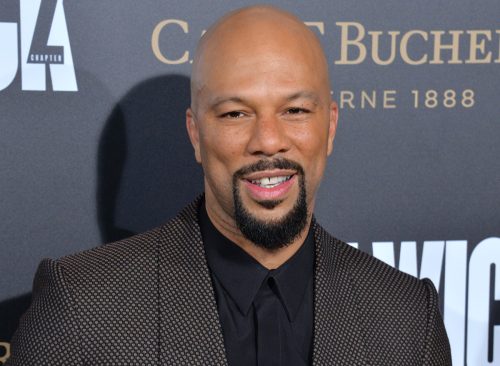 At 51, the acclaimed rapper/actor could be mistaken for a man 20 years younger. He credits a clean pescatarian diet, plenty of water, and commitment, including at least four workouts per week. "I started my health quest somewhere around 25 or 26," he said. "It's constant growing and learning more about diet and exercise and mental and emotional and spiritual health."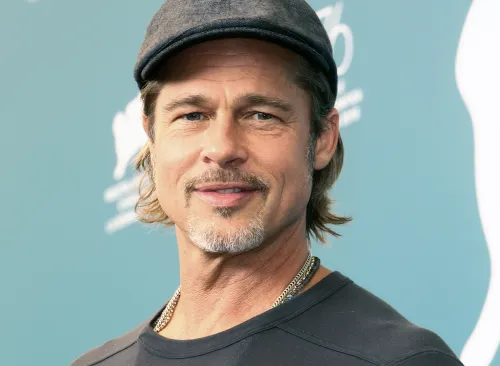 "He doesn't look a day over 35," the Evening Standard gasped over 59-year-old Pitt's appearance at Wimbledon. "If you take a look back at Brad at 35, in fact, he looks almost discomfitingly similar." How did he do it? The experts told the news outlet ditching his facial hair and getting a short haircut likely helped, along with quitting drinking and drugs, which Pitt admitted to in a 2017 GQ interview.  And perhaps he had some other interventions. "I don't believe he has had cosmetic surgery but it's possible he may have looked at a few small dermal filler 'tweakments.' Facial fillers such as nose-to-mouth filler to soften lines or along the jawline to sharpen the jaw profile are popular with our male clients for refreshing the face but looking back through past images over the years, I can't see any dramatic changes in Brad's face and would put his more youthful appearance more down to a healthy lifestyle, a good haircut and a stylist," a plastic surgeon told the news outlet.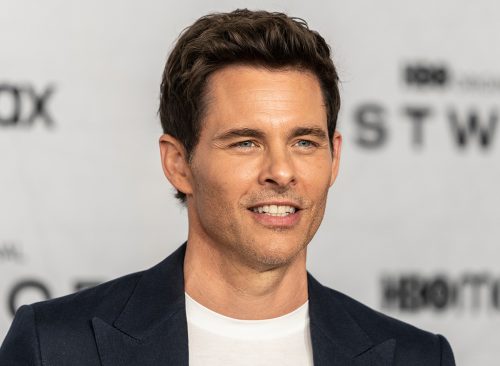 Newly Emmy nominated for his role in the breakout comedy Jury Duty, James Marsden, 49, doesn't look much different than when he hit the big time in his 20s. He recently told People he relies on daily sunscreen. His trainer gave his low-impact bodyweight workout to Men's Health. Twitter is consistently amazed that the actor is old enough to have a teenage son.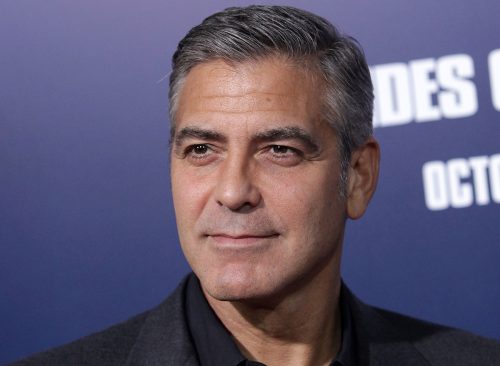 George Clooney doesn't look like he did in his 20s, and that's fine. Probably none of us want to revisit his time on The Facts of Life, including the mullet. Instead, Clooney looks great for the 62-year-old that he is, leaning into gray hair, maintaining great skin yet not trying to Botox out every line. Possibly the global spokesman for aging gracefully.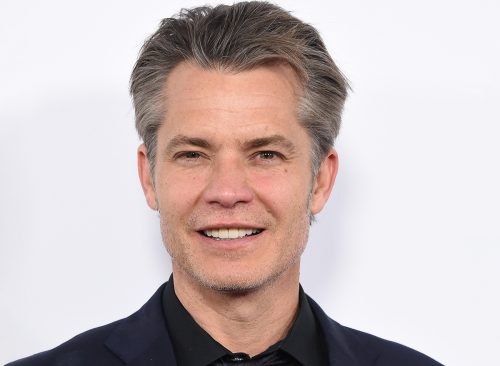 The 55-year-old star of Justified—and its new miniseries sequel City Primeval—is another actor who's embracing his grays and is aging with grace. It's not because he eschews alcohol or ice cream. Maybe it's all the chlorine: Olyphant has been a daily swimmer since kindergarten. Or maybe it's the oatmeal. "Breakfast is my favorite meal of the day," the father of three grown children told the Wall Street Journal this week. "I make steel-cut oatmeal in my rice cooker, which has a porridge setting. When I come home from swimming and have my oatmeal, I feel like I'm 8 again. And you know what? That feels pretty good."
11
Zach Braff and Donald Faison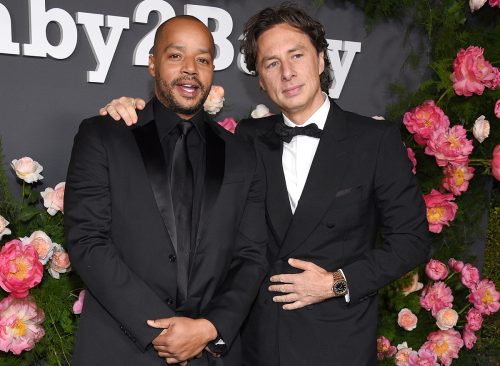 The latest T-Mobile commercial is mystifying for a couple of reasons. One: Is John Travolta actually there, actually singing? And two: How do Zach Braff and Donald Faison not look much older than they did in the first season of Scrubs? Which, for the record, was in 2001—yes, 22 years ago.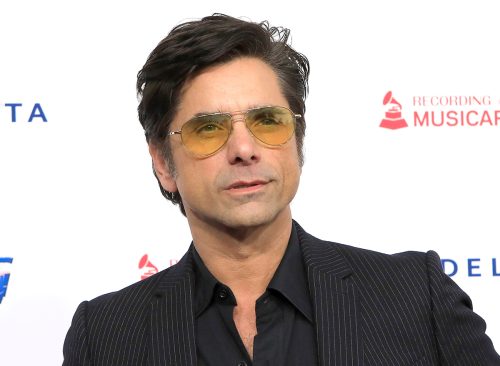 The 59-year-old actor has somehow "managed to Benjamin Button through life," as People magazine put it. Is it a healthy diet? Rigorous exercise? Maybe. But in an Instagram post, Stamos pinpointed his "#secretweapon"—the Bioxidea Miracle 24 Face Mask for Men.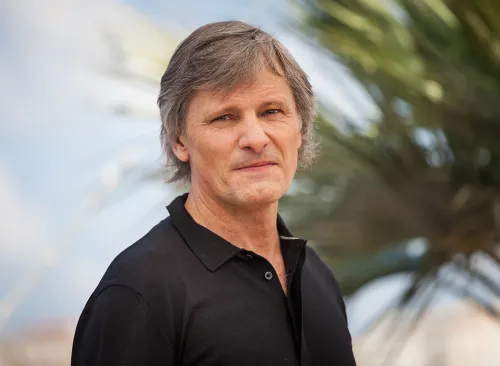 The chisel-cheeked Lord of the Rings star has always been a bit of a renegade, and he's continuing that process by looking better with age. At age 57, he did a prolonged frontal-nude scene in the 2016 indie film Captain America, showing off a physique many 27-year-old men have spent serious money trying to achieve.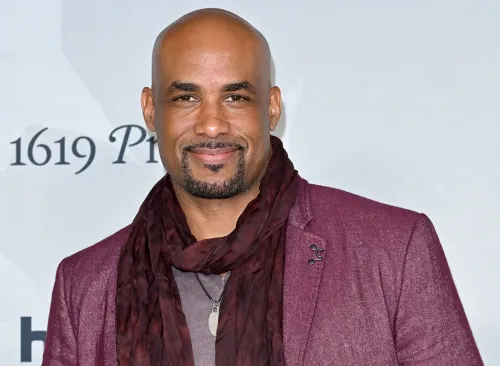 The 50-year-old actor (husband to And Just Like That star Nicole Ari Parker) went the 10-Year Challenge one better in 2019 and posted pictures of himself 20 years apart that were worthy of "Where's Waldo?" In a recent Instagram post, Kodjoe said that upon turning 50 he found out "all the talk about feeling old is bulls**it and that wearing speedos in a cold tub every once in a while will lift your spirit…and your butt cheeks."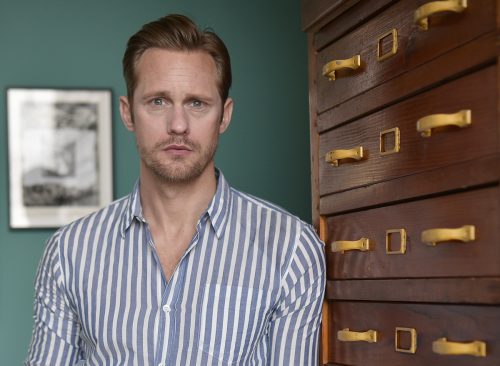 Who says blond men don't age well? The 46-year-old Swede is managing it physically and professionally with acclaimed roles in Big Little Lies and Infinity Pool—15 years after he broke out in True Blood and seven summers after he played Tarzan.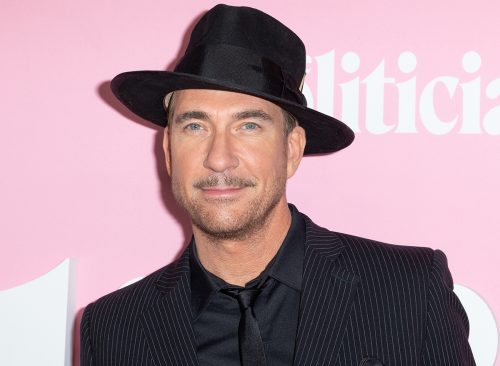 Most actors peak in their 30s or 40s. Not McDermott, who followed up his breakout role in ABC's The Practice with acclaimed parts in American Horror Story (where, at 50, he showed off a body better than most men half his age), Law & Order: Organized Crime, and FBI: Most Wanted. Now 61, the actor looks more like he's in the prime of life than someone approaching retirement. He once told Ellen DeGeneres his anti-aging secret is working out as much as possible—particularly running—and eating healthy.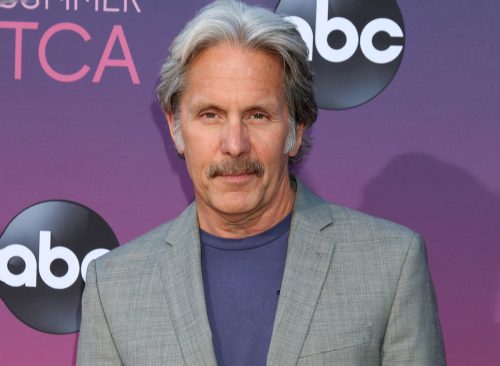 The 66-year-old actor has been in a string of cult projects for 30 years, from the '80s series Midnight Caller to Office Space and the Brady Bunch movies to Veep. He can count himself as a member of another obscure group: Men who look 15 years younger than they really are. That likely didn't hurt when producers were looking for a new lead actor for one of the biggest shows on TV, NCIS. We'd like to share his secrets, but he hasn't.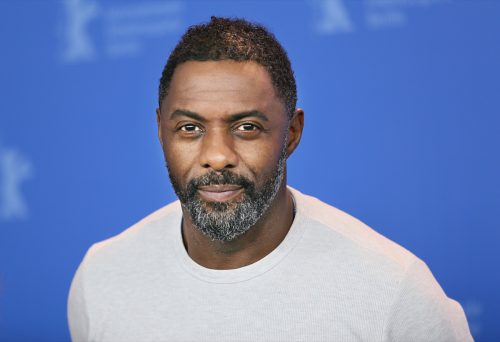 You don't become the man the internet is constantly lobbying to be the next James Bond without possessing something special, and one of Idris Elba's qualities is exceptional maturity. The rugged, handsome 50-year-old actor doesn't look much different than when he broke out in the U.S.—ruggedly, handsomely—on The Wire in 2002.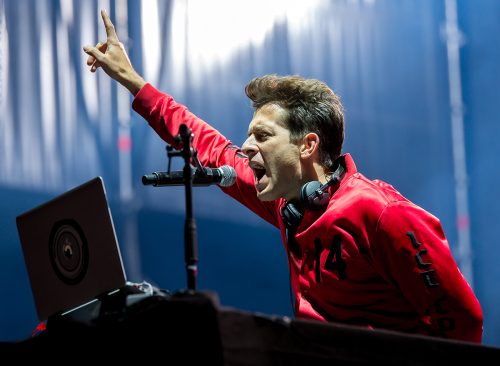 How does the 47-year-old DJ and music producer—a new husband, father, and veteran of possibly the most aging-unfriendly profession there is—still look as good as he did in his 20s? Maybe it's not worrying about that. "I've just bought a convertible Porsche … I feel OK about it," he said about entering midlife. "After 35, everything sounds old in music anyways, so it's fine."
Michael Martin is an experienced writer and editor in New York City. He specializes in helping people make life-improving decisions on their health, nutrition, finances, and lifestyle.
Read more