Florida Teen Wins $10,000 Prize After Catching 28 Invasive Burmese Pythons
Champion hunted sundown to sunup.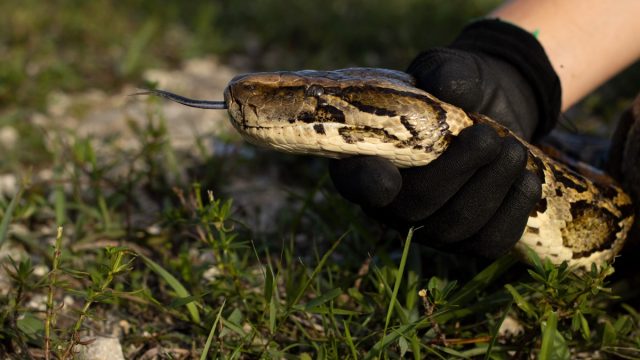 The winner of Florida's annual "Python Challenge" has snagged $10,000 in prize money for hauling in 28 Burmese pythons, an invasive species that poses a threat to the state's ecosystem. Matthew Concepcion, a 19-year-old from South Florida, bested more than 1,000 competitors hailing from 32 states, Canada and Latvia.
A different competitor scored the runner-up prize of $1,500 for capturing the largest python. Overall, the annual hunt removed 231 of the destructive snakes from the area, the Florida Fish and Wildlife Conservation Commission said. Read on to find out more about the winner and the contest, how he caught so many snakes, why the Burmese python is so damaging to Florida wildlife, and the unusual way experts believe the snake was introduced into the state in the first place.
1
A Champion on His Third Try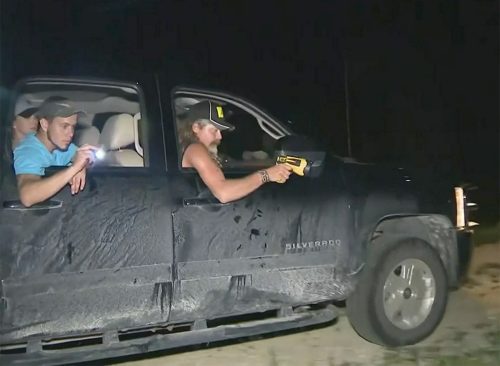 On his third time entering the contest, Concepcion was awarded the $10,000 Ultimate Grand Prize courtesy of the Bergeron Everglades Foundation. Dustin Crum won a $1,500 grand prize for removing the longest python, at just over 11 feet.
The grand-prize winner told the South Florida Sun-Sentinel he'd been hunting pythons for about five years. Concepcion's usual MO is to look for them at night using his truck's headlights—after dark, they move out of the brush, seeking the warmth of roads. 
2
Champion Hunted Sundown to Sunup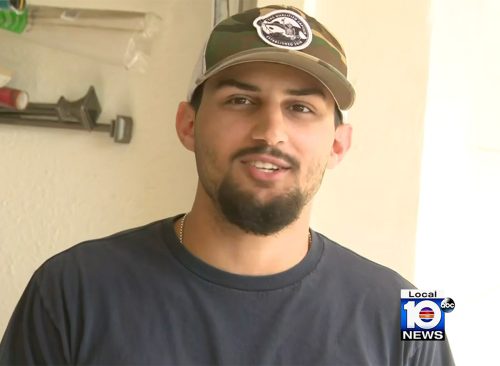 But this year, he only found one python this way, so he switched up his strategy. "I worked a levee, caught a couple hatchings, and was like, 'Dang, this might be the ticket!' So every single night from then on, I went out there — just before sundown to sunup."
Concepcion walked along canals, searching the brush with a flashlight. Smaller snakes are so well camouflaged he could only detect them by their shadows, he told the Sun-Sentinel. But larger snakes were easier to spot. "They will have a slightly purple tint to them," he said. "They're really beautiful."
3
"Pretty Nerve-Wracking"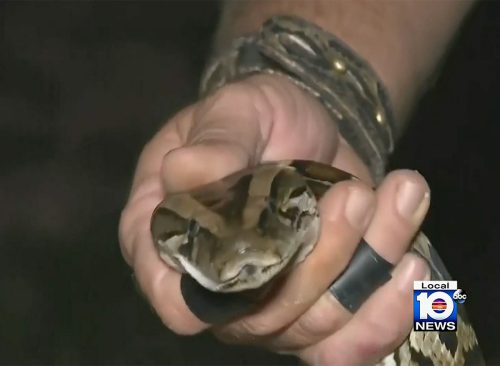 The teenager told the WPLG that he worked 12 hours a day hunting snakes in the Everglades during the 10-day competition. The tools of his trade: "Lots of water, flashlights, Off! spray, long sleeve clothes and maybe a pillow," he said.
"You'll start hallucinating out there, just looking," Concepcion told WPLG. "It was pretty nerve-racking." He might use his winnings to buy more lights for his truck, which would help him bring in more snakes.
4
Python Has Nearly Eliminated Some Wildlife Species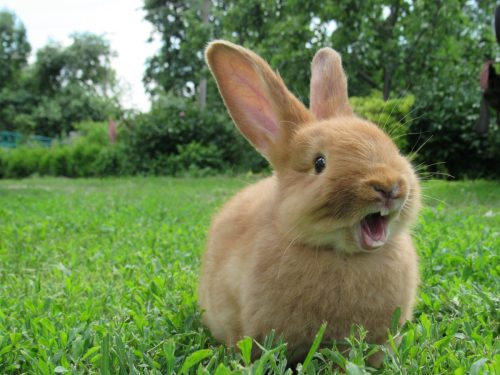 The annual contest is promoted in a light-hearted fashion, but the Burmese python has had a devastating effect on Southern Florida wildlife. The species is not native to the state. It's believed that some imported Burmese pythons kept as pets were released into the wild in the '70s and '80s, where they flourished. The situation was exacerbated when more of the snakes escaped homes wrecked by Hurricane Andrew in 1992.
Today, the Everglades are swarming with the giant snakes, CBS News reported. A 2012 study by the U.S. Geological Survey found that after Hurricane Andrew boosted the Burmese python population in the wild, the number of raccoons and possums dropped nearly 99 percent. Some species of rabbits and foxes have essentially disappeared from the area.
RELATED: Uncle Jailed After He Refused to Pay $250,000 Inheritance to His Niece and Nephew 
5
"We're Going to Keep At It"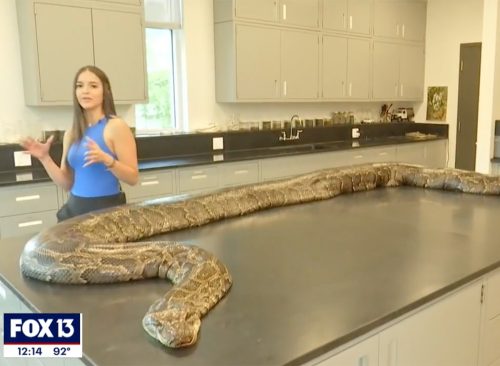 "Our python hunters are passionate about what they do and care very much about Florida's precious environment. We are removing record numbers of pythons and we're going to keep at it," said "Alligator Ron" Bergeron, a member of the South Florida Water Management District Governing Board, in a news release. Earlier this year, a team of biologists captured the heaviest Burmese python ever found in Florida. The pregnant female python weighed 215 pounds, measured nearly 18 feet long, and was carrying 122 eggs, the Conservancy of Southwest Florida said.
Michael Martin is an experienced writer and editor in New York City. He specializes in helping people make life-improving decisions on their health, nutrition, finances, and lifestyle.
Read more