Bride is Relentlessly Trolled on TikTok for Having Her Bridesmaids Workout the Day of Her Wedding
The real story about why the Utah bride was working out on her wedding day and how her bridesmaids were not forced to do the dance class. 
People celebrate their big day in different ways, and one Utah bride showcased the way she kicked off her wedding festivities, but TikTokers were not so keen on the idea. Katie Olson Hart, 21, started the morning of her wedding with an energetic dance workout alongside her bridesmaids and many viewers were appalled. 
Bride Went Viral for Wedding Morning Workout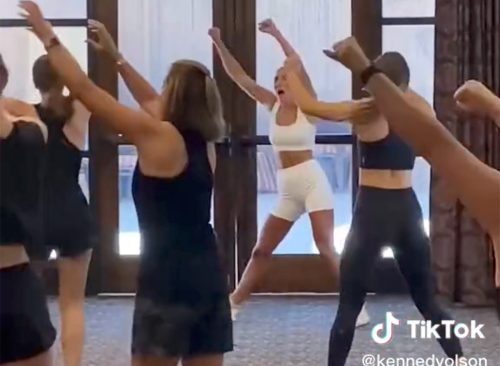 On the day of her wedding, Hart wanted to squeeze in more than one workout, but she wasn't alone. There were about 10 other girls also participating in the highly-spirited class, which were her bridesmaids. Hart can be seen leading the class wearing an all-white working ensemble, while everyone else was dressed in black. "I highly recommend!!" Hart wrote under her post. But what seemed like a harmless clip showing a bride prepping for her day, turned into people trolling her relentlessly. 
The Debate Over the 6 Second Clip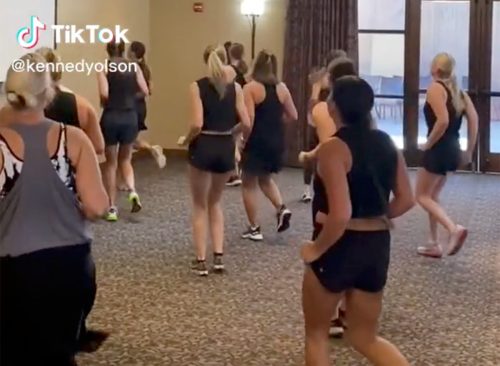 Hart captioned her video " "POV: it's your wedding morning," and people had a lot to say about it. The clip, which has been seen over 4.5 million times, has several comments about how happy they were not to be part of her bridal party.  "As a bridesmaid, I'll be cheering you on in the corner with my mimosa," one commenter wrote. "This is my worst nightmare," another person wrote.  "NOPE," one TikTok user responded. "This is my [nightmare]," another added. "Absolutely not," someone else wrote. "We are drinking at 7 a.m." The snarky comments didn't stop and one person called Hart an "almond mom wedding"— a term used to describe moms with restrictive eating habits. "Y'all do marathons on Thanksgiving too…I just know it," another joked.
Hart Teaches Fitnesses Classes for a Living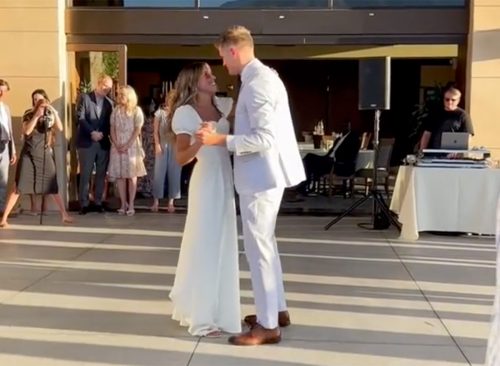 While it may seem odd to many people that Hart wanted to do a rigorous workout on the morning of her wedding, it's actually what she does for a living. Insider spoke to Hart and reported, "she teaches a fitness class at a local gym once a week and decided to teach her regular Saturday slot the morning before her afternoon wedding ceremony." In addition to a few wedding videos, Hart frequently posts about health and fitness. 
Her Bridesmaids Weren't Forced to Workout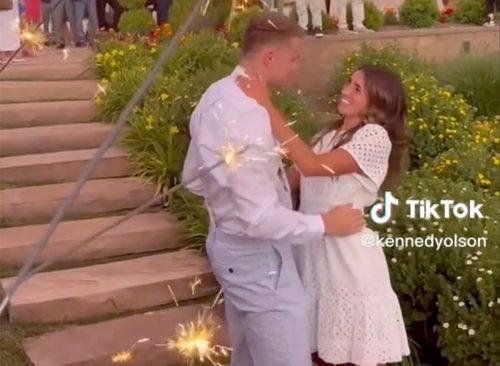 Several commenters remarked about how they would never workout like Hart's bridesmaids, but it was their choice. The newlywed told Insider, "she felt wearing all white was "fitting for the day," and that the group taking part in the routine included a mixture of regular attendees of her fitness class and members of her bridal party who wanted to tag along for the day."
People Did Show Up and Support Hart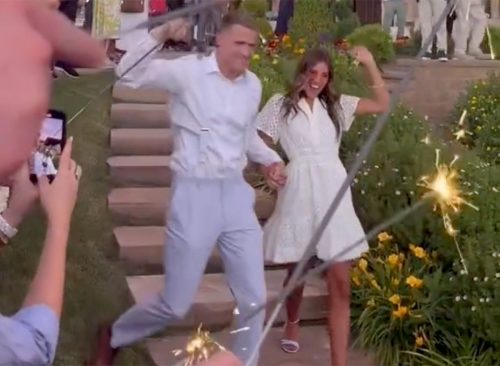 Despite all the backlash, some people were on board with a pre-wedding workout. "I would love to do a morning yoga [routine] or something to get the nerves out," one fan commented. "This is actually smart." Another agreed and wrote, "I'd totally be up for this! But I love early morning cardio sessions and don't drink." Someone else added, "It's YOUR wedding day and you're thriving."
Heather Newgen has two decades of experience reporting and writing about health, fitness, entertainment and travel. Heather currently freelances for several publications.
Read more