Bride Slammed After Not Allowing Friend +1 to Wedding
Woman fires back at online haters who roasted her for sharing her wedding rules.
Cora Breilein always wanted a small wedding, but it came with a big price. The 28-year-old got married last month in Sonoma County, California and shared her wedding rules on TikTok, to help other brides plan their day. But, instead was blasted for "not caring about her guests." In addition, the event planner revealed how she lost a friend of seven years because her boyfriend, who the couple never met, was not invited in order to keep the intimate setting they wanted. She was flooded with so much criticism and online hate that she filtered the comment section of each clip and did several follow up videos explaining her rules and how guests were absolutely taken care of. 
1
No Late Guests Were  Admitted Into the Ceremony
In a TikTok that showed a few of Breilein's wedding rules, she stated that anyone who arrived late to the ten minute ceremony would not be allowed in, which according to the newlywed said people took out of context. Late guests weren't kicked out. Instead, they were escorted to the cocktail hour, which was shaded and had food and drinks. She shared that only two people out of the 96 guests who attended were late. "If you were late, it was probably really fun," Breilein said in a video. 
2
The Couple Stuck to Their Plans of an Intimate Wedding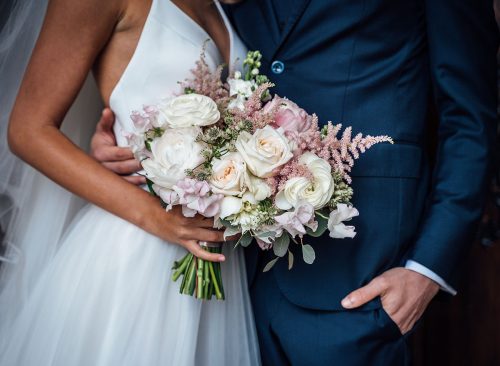 The couple really wanted a small wedding and didn't stray from their plan even though some people weren't happy with their wishes. On the FAQs for their big day, which Breilein posted, they were clear about who was invited. "Our wedding will be intimate to enjoy with our loved ones, we are not extending +1s at this time. If your partner is invited their name is included on your Save the Date and Formal Invite."
3
Why Couple Didn't Allow Friend's Boyfriend to Attend the Wedding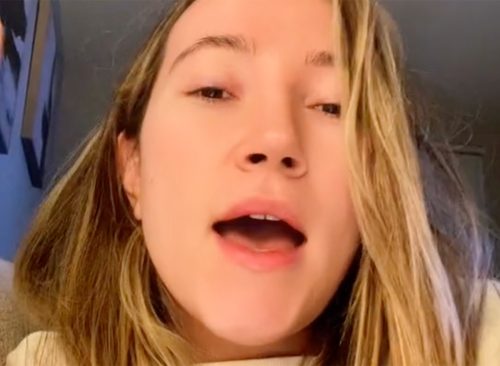 In a clip explaining the fallout with her friend, Breilein shared in detail why she didn't extend an invite to someone she didn't know. "Post pandemic friendship awkwardness. This friend had moved away and around this time we gradually stopped talking, which is very natural. You just grow apart, which is totally normal, but especially during the pandemic.  I'd never met this person't boyfriend. I got engaged and my fiancé and I intentionally made a plan that we would not want to meet anyone new at our wedding." The friend declined the invite for herself and the two haven't spoken since. 
4
Many Agreed With the Couple's Rules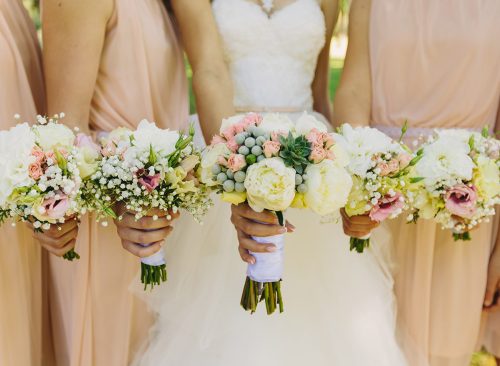 While the couple were slammed for not allowing people they didn't know at the wedding, many commenters agreed. "My fiancé and I are getting married this July (small 85 person wedding) and we've always said our wedding will not be a meet and greet or fam reunion," one person wrote. Another added, "Your wedding, your choices." Someone else commented, "I don't think you need to explain any of this, all of your requirements were completely valid! People are just [unreasonable] when it comes to weddings." Another wrote, "I can defend you on the plus ones.. my venue is $400 a person so I don't feel like inviting someone who I don't know and spending that amount on them." 
5
The Couple Did Allow the Fiancé of a Friend to Attend Who They Didn't Know, Which Outraged People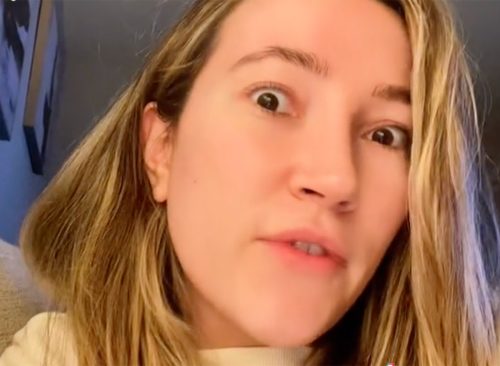 Breilein addressed the fact that a friend's fiancé who they didn't know did attend their wedding. She said, "There's a big difference between people who are actively engaged in your life [who are] going to be in your life long-term that you talk to all the time, and people you're questioning your friendship with. There's different levels of friendship, which I think a lot of people aren't grasping."
6
The Friend Breilein Lost Wasn't Her 'Best Friend"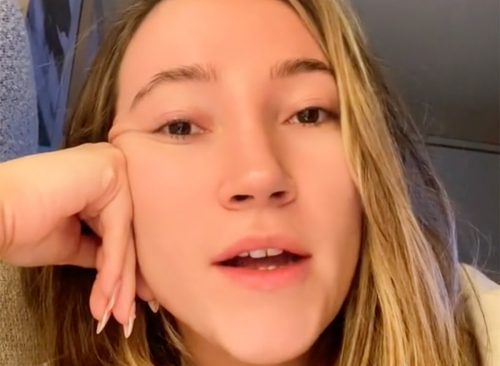 Breilein said while she did lose a friend she's known for a long time over the guest list for her wedding, it wasn't her "best friend." 'I think a lot of people are filling in the gaps in the comments and saying this person was one of my best friends. They were not at all. Everyone at the wedding knew everyone else. There was not one person who didn't know someone at this wedding."
7
The Couple Chose to Get Married Where Most Guests Lived to be Accomodating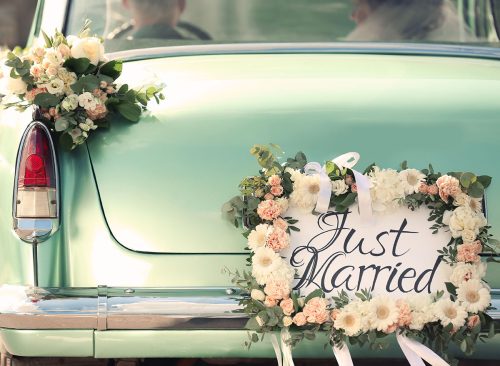 Breilein is from California and chose to have her wedding near her family and friends to make it easier on them. She said the wedding "was less than 100 people and we intentionally invited people who knew each other so they wouldn't feel awkward. People are acting like I invited 400 people to my wedding and traveled a million miles to get there. None of that is true." She went on to say that while she lives in the Bay area now, she grew up in the Santa Barbara and Temecula wine country area, "which are some of the most beautiful wedding destinations in California. "I could have easily said 'screw it. 95 percent of our guests are in the Bay area but they need to fly to Temecula or Santa Barbara and enjoy my day and pay thousands of dollars for accommodations. We got married where everybody lives and those who don't live there stayed with our family." 
Heather Newgen has two decades of experience reporting and writing about health, fitness, entertainment and travel. Heather currently freelances for several publications.
Read more