Man's Luggage Thrown Out by Airline Worker Caught on Tape. It Contained "Expensive Medication."
Spirit Airlines is apologizing to passenger for mishandling his luggage that medication agents threw away after going through his bag.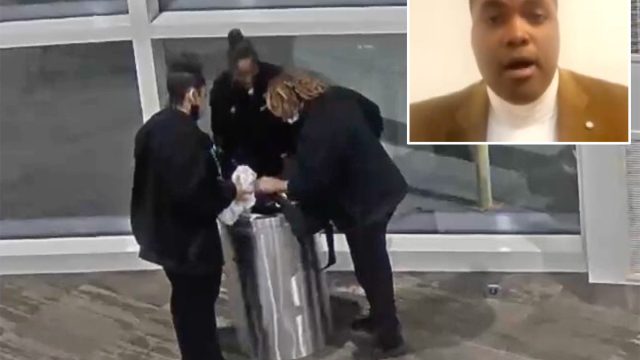 Spirit Airlines is under fire for the treatment of a passenger last month at Armstrong International Airport in New Orleans. Keyonne Brooks was traveling back to Los Angeles from Louisiana where he was attending his uncle's funeral, when he got into an argument with agents before boarding his flight over a checked bag. As a result, he left his carry-on by mistake at the counter and reported it missing. He later discovered through surveillance video, the agents went through his bag, kept some items and tossed the rest that included "expensive medication." Brooks spoke with local station WWL-TV about the situation. 
Passenger Says it's "Gut-Wrenching" to Know What Happened to His Bag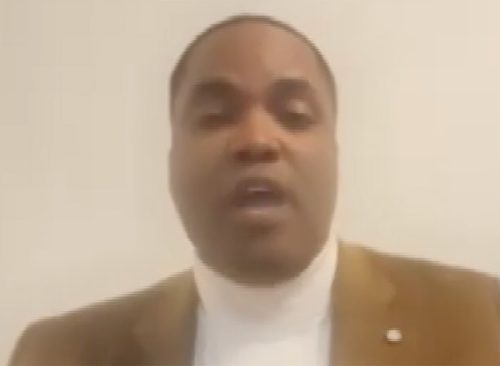 Brooks is asking for answers after an airport video reveals agents stealing contents from his bag and then tossing it. "I still have not been able to watch the entire video because it's just too gut wrenching for me. And knowing the medication that I had in there is very expensive, very hard to get, and I needed it. It's taken a lot out of me. I'm just appalled at their behavior," Brooks said.
Agents for Spirit Airline Wanted the Passenger to Book Another Flight Instead of Checking in a Bag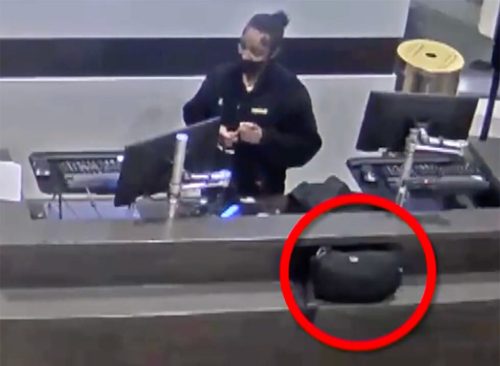 The disagreement that caused Brooks to forget his carry-on at the desk with agents happened over luggage. According to Brooks, a his larger bag was too big to carry on and asked to have it checked at the gate. he told WWL-TV, "She said that I'd have to reschedule my flight instead of doing a gate check, and I knew that was not true because of my travels with my nonprofit." He then asked to speak with a manager, paid an extra fee to check on his bag, but forgot his carry-on in the process. 
Video Footage Showed Agents Dumping Out the Passenger's Medication and Throwing Away His Keys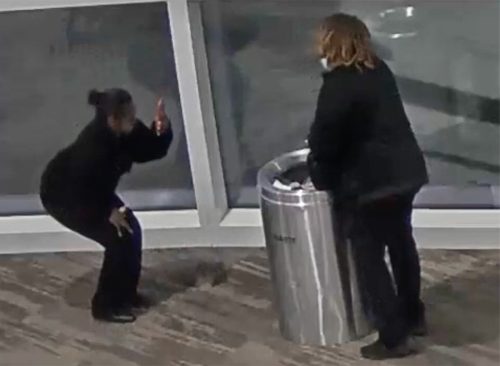 After realizing he lost his carry-on, Brooks was told to file a lost and found report, but when he didn't get his bag back, or any answers as to where it was, he asked for video from the airport and that's when he learned what happened to his bag. The footage reveals agents going through his things, pocketing a few times and then dumping the bag. In addition, the video showed the agents pouring out his medication while taking photos on his phone laughing and throwing away his keys. "There were my house keeps, my car keys. When I got back to L.A., I was not able to get into my home right away. I was not even able to start my car. Everything was halted until I paid locksmiths," Brooks said.
According to Passenger, Spirit Only Offered to Pay for Part of His Loss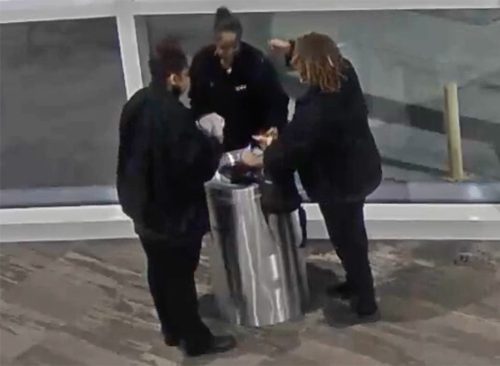 Brooks not only lost his much needed medication and keys, but valuable jewelry. WWL-TV reports, "One pendant was a very sentimental family heirloom. Keyonne says he got members of the New Orleans City Council, Councilmen Green and Giarrusso, involved, who told him Spirit, and GAT Airline Ground Support, would make him whole again. But he says those companies are only agreeing to pay part of his loss now. So, he's hired an attorney."
Passenger Will Never Fly Spirit Airlines Again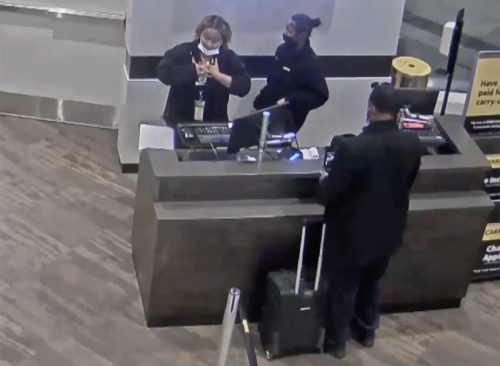 Brooks is happy to still visit New Orleans where his family lives, but will never fly Spirit again. He said, "Oh, I certainly want to come back to New Orleans, because my father lives there, and my siblings, but I certainly will never take Spirit Airlines again." WWL-TV reports, "In a statement to our partners at KCAL-TV News in Los Angeles, Spirit Airlines says the contract workers in the video, have been suspended by the company they work for, pending an investigation, and that they are expediting compensation for the belongings in the passenger's bag."
Heather Newgen has two decades of experience reporting and writing about health, fitness, entertainment and travel. Heather currently freelances for several publications.
Read more