America's 10 Hottest Cities as Earth Just Had Its Hottest Month Ever
Earth scientists have determined that July 2023 was the hottest month in recorded history.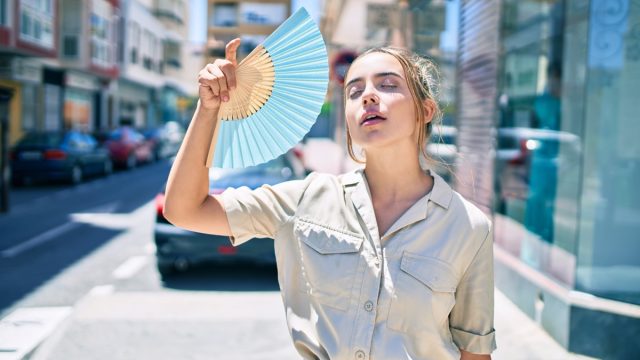 It's official: Earth scientists have determined that July 2023 was the hottest month in recorded history. For the American cities with the highest average temperatures—already sweltering in the best of summertimes—the new normal is proving challenging. Here are the ten hottest American cities with a population over 250,000, as determined by Accuweather, and how they're holding up this year.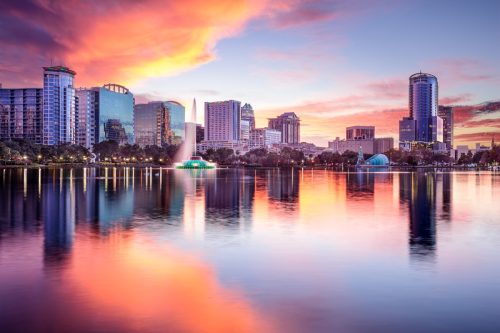 This week, Orlando broke a 36-year-old heat record, with the airport recording a high temperature of 99 degrees. Although summer high temperatures average around 91, with several days in the 100s, this summer has been so hot that even the perpetually packed Disney World has reported a downturn in business, blaming excessive temps.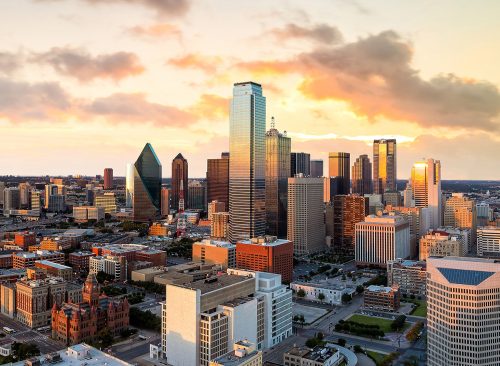 On Aug. 1, Dallas-Fort Worth Airport recorded a temperature of 107 degrees, a number not seen "since 2011, when Dallas recorded 40-straight days of triple-digit temperatures," reported D magazine on Aug. 4. "This week alone has delivered five straight days of excessive heat warnings, making Dallas one of the country's hottest cities. It has been 19 days since North Texas had measurable rainfall, according to the National Weather Service."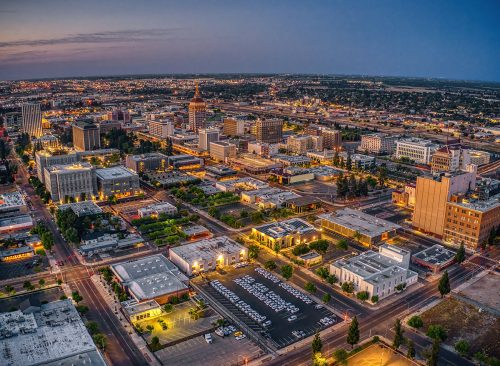 "Outside of the Mojave Desert and the Colorado Desert, the Central Valley is California's hottest region, with temperatures often reaching the triple digits," says Accuweather. That includes Fresno, which in 2021 had a record-setting 69 consecutive days over 100 degrees. The average high temperature this July was 101.5 degrees, compared to a normal 97.5, Fresnoland reported.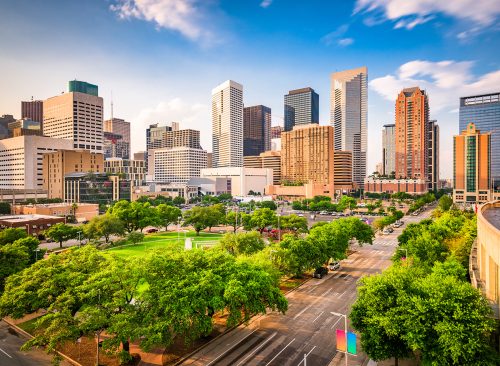 Perennially one of the nation's hottest cities—its average high is 91 in July and August—this year Houston has roasted under a high-pressure system parked over the state since June. This summer, the city has marked 17 days of temperatures over 100 degrees and its hottest first week of August in recorded history.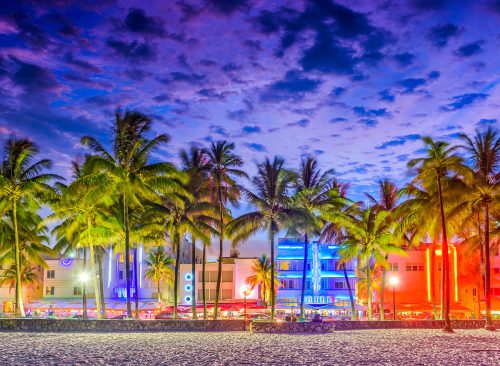 For 46 consecutive days this summer, Miami's heat index topped 100 degrees—breaking the previous record of 32 days set in 2020. In that time, Miami set 10 daily temperature records, 27 daily heat index records, and received its first-ever excessive heat warnings from the National Weather Service. "This isn't just Miami in July heat," John Morales, hurricane specialist at NBC 6, told the Miami Herald on July 28. "Miami isn't just breaking its record heat index values — we're absolutely obliterating the previous records on a daily basis."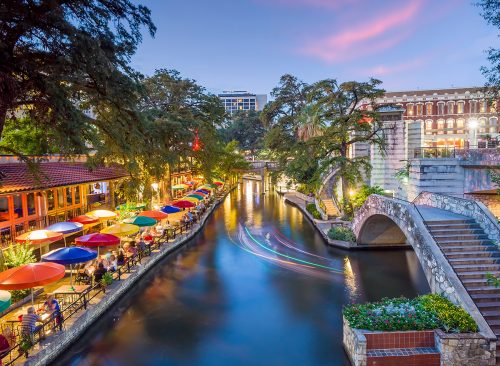 This city of 1.5 million people hits 90 degrees more than 110 days a year. The average temperature in August is nearly 97, one of the highest averages among major cities in the U.S.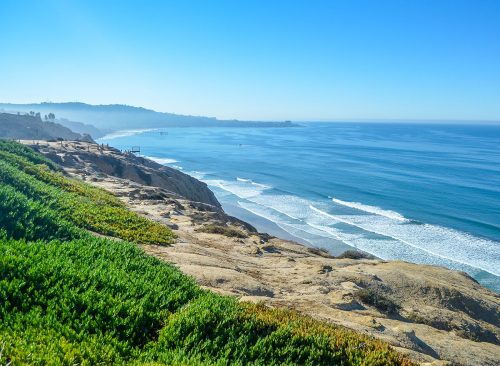 Isolated from the cooling forces of the ocean, inland California cities can be scorching during the summer. For example, Riverside, which has an average temperature of 95 degrees in August and set a record of 118 degrees in July 2018. This year, the city has seen several excessive heat warnings and wildfires in surrounding Riverside County.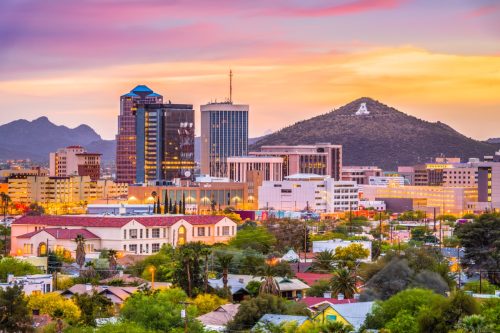 This summer, the desert city saw a record-setting 53 days in which the temperature reached or exceeded 100 degrees—from June 16 to Aug. 7. The previous record, 39 days, was set in June and July of 2013.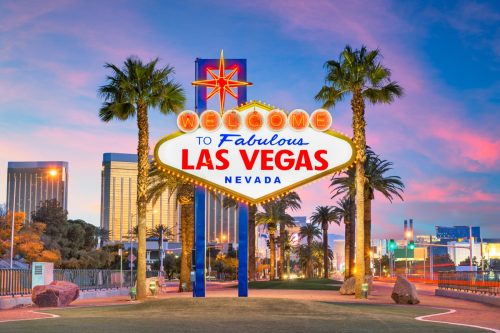 Las Vegas averages more than 70 days each year with temperatures in the triple digits, according to Accuweather. July 2023 was the hottest month ever recorded in the city, with an average temperature of 97.3 degrees, the National Weather Service reported. Temperatures reached 110 degrees on 17 separate days that month, tying a record set in 1942, and for 10 days in a row, tying another record set in 1961.
RELATED: 20 Worst States in America for Healthcare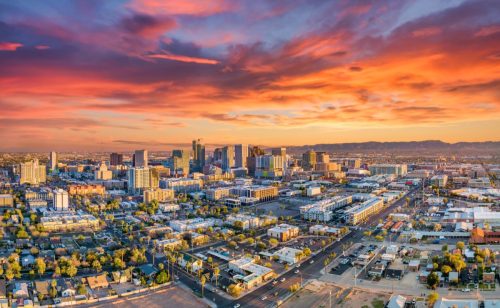 Phoenix regularly records some of the hottest temperatures in the nation. In July, the Arizona city set a record of 31 consecutive days with temperatures above 110 degrees, blowing away the 18-day streak set in 1974. The current run ended on Aug.1, when the thermometer topped out at 108.