Married 911 Dispatcher Caught Texting Explicit Messages With 7 Cops is Placed on Leave and Could Get Fired
A Texas police department is wrapped up in a major scandal, with three employees placed on unpaid leave.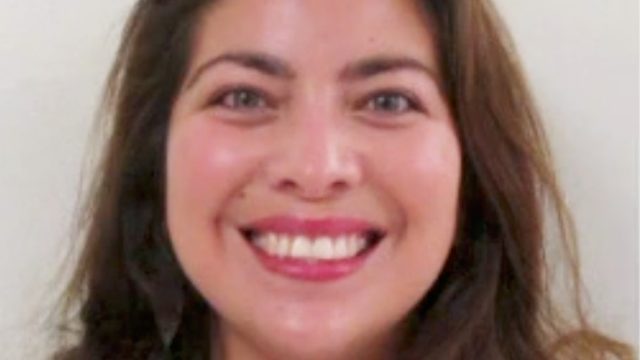 Having an affair isn't a crime, but it could cost one Texas woman her job. An explosive scandal is currently unfolding at the Bexar County Sheriff's Office in San Antonio that involves Krystle Perez, a 911 overnight dispatcher who allegedly was sending seven different police officers racy text messages and having an affair with two of them. The employees deny any wrongdoing while on duty, however an investigation is underway, and Perez, 38, has been placed on unpaid administrative leave, along with Bexar County Sheriff Sgt. Renaldo Salinas and deputy Juan Leal.
Spouses Outed the Explicit Text Messages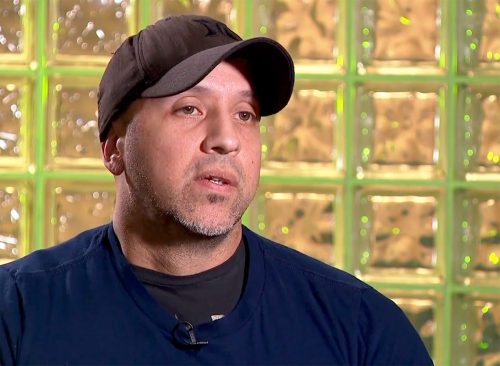 Perez's husband Giancarlo Perez, 41, discovered the inappropriate texts between his wife and six sheriff deputies, plus another police officer at another department. He stated in an interview with KABB  how the texts were extremely sexual and painstakingly detailed. "They used emojis to reference body parts. They would talk about kissing and making out."  He took screen shots of the lewd messages and handed them over to internal affairs. As a result, an investigation was launched.
"She Was the Love of My Life"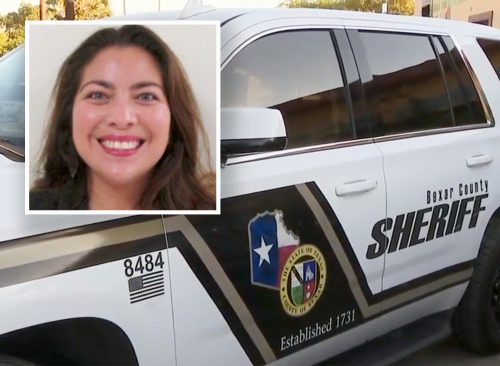 In the interview with the local station, Giancarlo Perez shared how destroyed he is over the situation. "She was the love of my life and it was very distraught, heartbreaking." Perez found the text messages in December on his wife's phone and said, "I was in disbelief."
The Parties Involved Have Denied Behaving Inappropriately While on Duty, But Text Messages Show Otherwise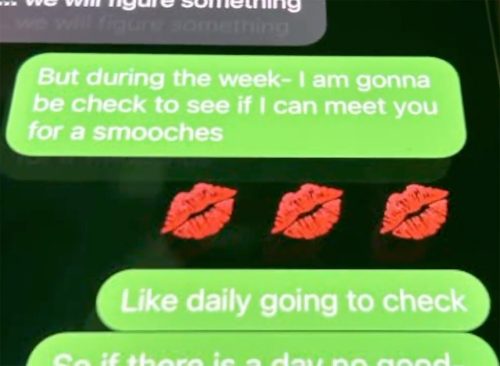 While it's not illegal to cheat on your spouse, the parties involved might have violated the policy of the sheriff's office. Most of the timestamps on the texts are missing, making it unclear when the graphic messages were sent. However, in one thread the time of 10:20 p.m. does show. Sgt. Salinas tells dispatcher Perez: "I get off at midnight, came in early." Sheriff Salazar said, "Certainly, the case is being taken seriously and quite frankly, I believe it's quite possible some people are going to lose their career as a result of this." 
Employees Have Received Notices of Proposed Termination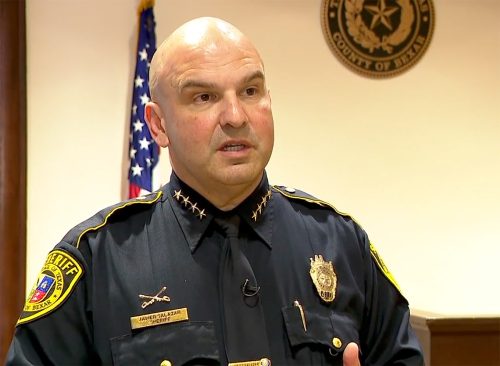 As of now Perez,  Salinas and Leal are on unpaid leave, and have been recommended for termination. Sheriff Javier Salazar told KABB, "Their conduct apparently according to the investigation was found to be egregious enough to where we would issue those proposed terminations." 
An Investigator Has Been Suspended for 30 Days and His Wife Is Serving Him Divorce Papers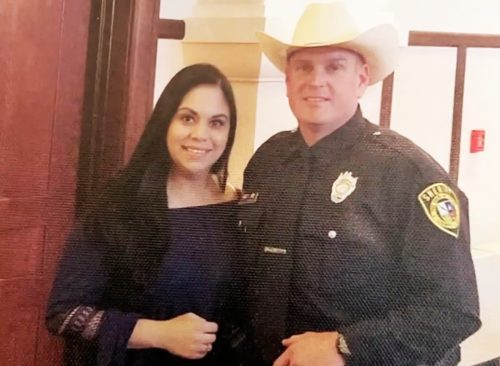 One of the men is coming clean about his involvement and according to KABB he owned up to his behavior. The outlet reports, "Investigator Jason Jarvis  received a proposed suspension of 30 days. Jason exchanged texts with Perez and [his wife] Jessica claims he also admitted to an affair with the dispatcher." "These are people that are supposed to be protecting us, serving and making sure the community is safe," Jessica Jarvis told KABB during a sit down interview. "Instead they're busy setting up affairs they're busy setting up appointments to basically have sexual relations."
This Isn't the Only Recent Police Sex Scandal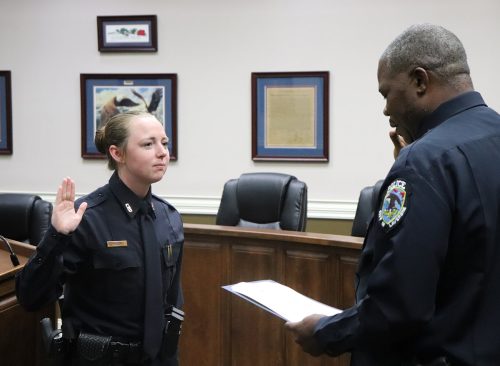 Earlier this year the La Vergne Police Department in Tennessee was tangled up in a sex scandal that took place when Maegan Hall, a married cop, was fired after having sex with six of her colleagues. According to the New York Post, "An internal investigation in the Nashville suburb found that Hall, a married, 26-year-old police officer, had sexual encounters with six other cops, including an ongoing affair with a sergeant and a threesome with another cop and his wife." 
La Vergne Police Department Fired Chief of Police Over the Situation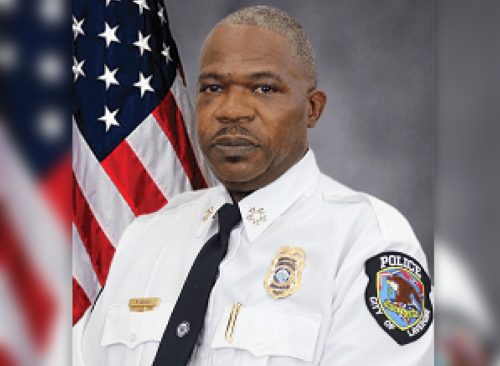 The department was forced to look for a new police chief after Burrell "Chip" Davis was let go over the situation that happened on his watch. The Post reports, "Davis not only knew about the trysts but joked about it and shared explicit images of Hall on a secret burner phone he named "Ole Boy," the investigation revealed." A press release confirmed Davis was out. "The City of La Vergne has selected a recruitment firm to begin the nationwide search for a new police chief and they plan to kick things off with two community meetings." Mayor Jason Cole stated, "Since our police chief position has been open I've tasked our HR department with finding a recruiting company to assist us with this nationwide search. This first step in the process will ensure we have a good vision for what expectations our community and department have for the next police chief."
Heather Newgen has two decades of experience reporting and writing about health, fitness, entertainment and travel. Heather currently freelances for several publications.
Read more