Woman Spends $4,000 to Marry Herself in Front of the Mirror
Danni decided she didn't need an actual groom.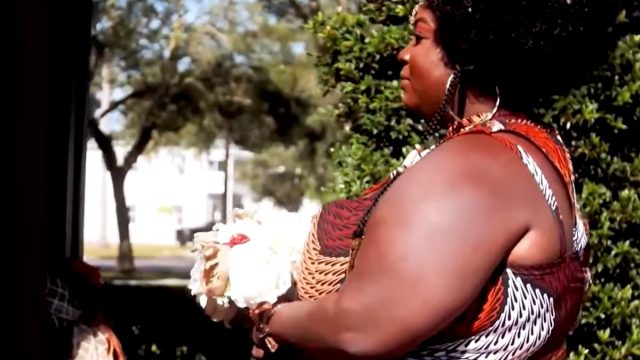 A single woman decided she wasn't going to wait for something as trivial as Mr. Right to have a wedding—so she spent $4,000 marrying herself. Danni, 30, appeared on the Dr. Phil show for a Valentine's Day special called "Forget You, I'm Marrying Myself," per the Daily Mail. "My name is Danni and I married myself," she said. Danni shared footage of her wedding, bridesmaids and all, and explained why she went through with the ceremony. Here's what Danni has to say.
Love and Self-Acceptance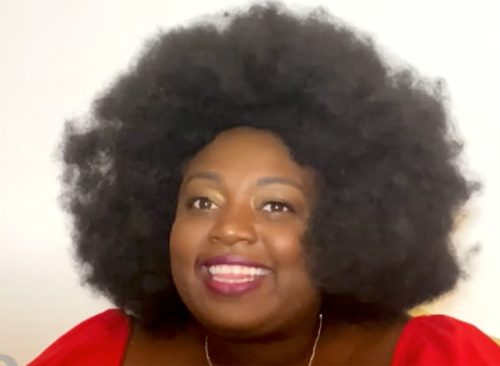 Danni says she wanted the wedding because she had been working on herself for a while, and thought it was the perfect way to show self-love and self-acceptance. She had her best friend act as the officiant as she made her vows in front of a mirror. The friend asked her if she "promised to never give up, give herself grace, and value herself."
Repeating Her Vows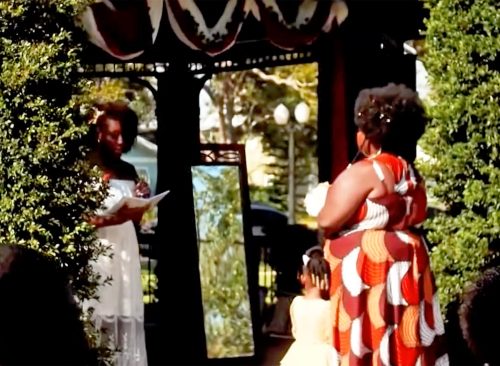 Danni shared footage of her wedding, which looked just like anyone else's, sans the actual groom. The ceremony took place outside, with family and friends looking on. After repeating the vows in front of guests and nine bridesmaids, Danni said "I do" and kissed her reflection in the mirror. 
The Ultimate Sign Of Commitment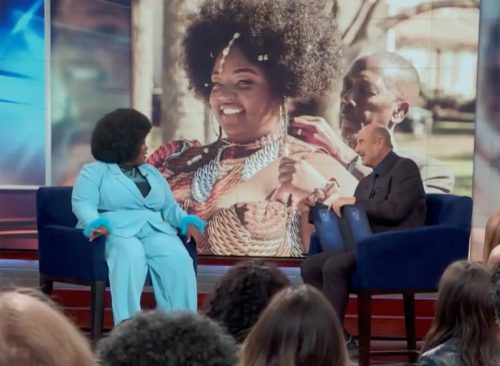 When asked why she needed to go through with a wedding to show her self-acceptance, Danni told Dr. Phil she felt marriage was the ultimate commitment. "I grew up going to weddings my whole life, and I was taught that they were about love, joy, commitment, you know, so I wanted to show that and share that with my family and my friends."
A Time To Celebrate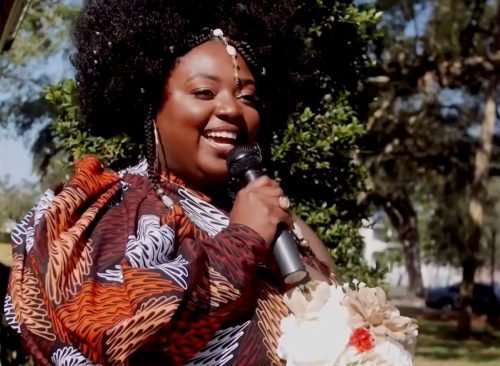 Danni said she wanted to share a positive, joyful occasion with her friends. After years of negative experiences, Danni was ready for some celebration. "[I] experienced a lot of traumatic things growing up and in my younger days, and so I didn't always have self-love, I didn't always give myself everything that I needed, and I went on this long therapeutic journey."
Committing To Herself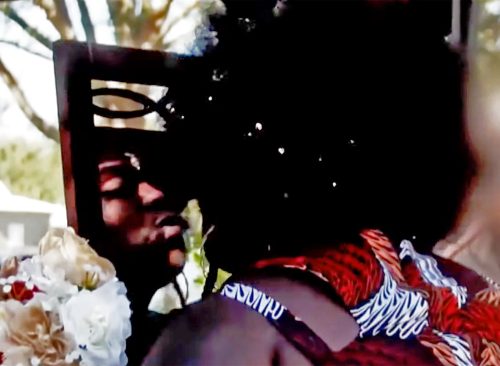 Danni says getting married to herself was the best way to show commitment to her future. "I stopped drinking, stopped having sex, and I said now it's time I went to therapy, it's time to marry myself. I have something that I've never had before, and my cup is full. I overcame a lot of trauma, and it inspired me to marry myself. I realized I wasn't living for myself and this wedding was my chance to start over," she said.
Ferozan Mast is a science, health and wellness writer with a passion for making science and research-backed information accessible to a general audience.
Read more