Winnie-the-Pooh Book Teaches Kids How to Survive a Shooting
Books featuring the classic cartoon bear Winnie-the-Pooh are being given to Texas children as young as five, teaching them to "run, hide, fight" if they find themselves in the midst of shooting, the Guardian reported this week.  The lovable bear—who was introduced in children's books by British author AA Milne in 1926 and inspired a series of Disney movies starting in 1961—entered the public domain in 2022, 95 years since the publication of the first Pooh story. One project that followed was last year's horror film Winnie the Pooh: Blood and Honey. The latest use of Winnie has Dallas parents and teachers expressing alarm.
1
Elementary Schoolers Given Book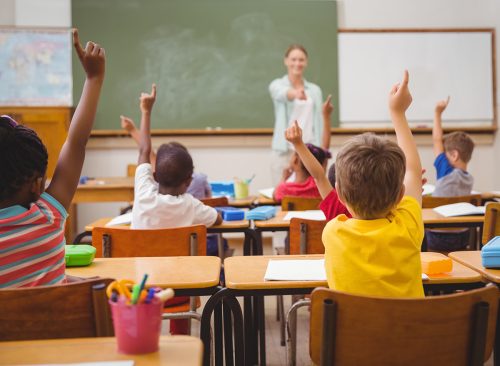 The "Stay Safe" book, produced by law enforcement consultants in Houston, has been distributed to elementary school students as young as pre-K age, the news outlet reported.  On the cover, the book states, "If there is danger, let Winnie-the-Pooh and his Crew show you what to do: Run Hide Fight."
2
Familiar Characters, New Lessons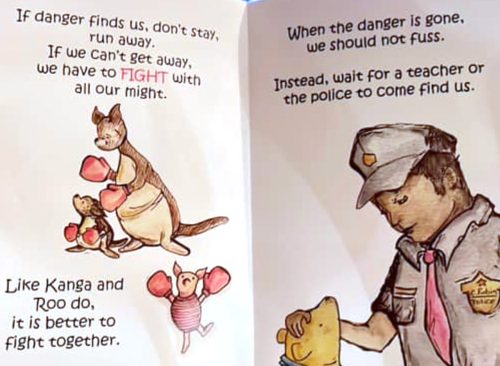 The book features other familiar Winnie-the-Pooh characters. "If it is safe to get away, we should RUN like Rabbit instead of stay … If danger is near, do not fear, HIDE like Pooh does until the police appear." The instruction is accompanied by an illustration of Pooh burying his head in a pot of honey—a character beat familiar to generations of readers.  On the next page, Kanga the kangaroo, and her baby, Roo, are shown wearing boxing gloves. "If danger finds us, don't stay, run away. If we can't get away, we have to FIGHT with all our might," the text reads.
3
"Extremely Disturbing," One Teacher Says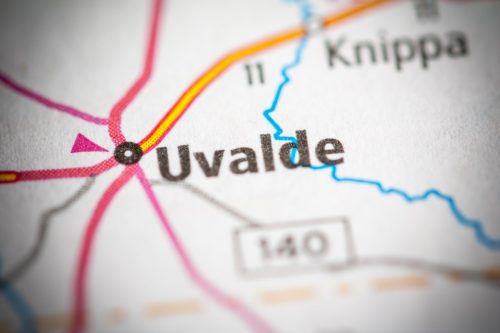 The book was given to children in Dallas-area schools on Monday without teachers or parents being notified or asked for feedback, the Guardian reported. It happened on the one-year anniversary of the mass shooting in a Uvalde, Texas, elementary school in which 19 children and two teachers were killed.  One Dallas elementary school teacher—who had been given copies to distribute to her students—criticized the move. "I found it extremely disturbing, and was very uncomfortable with the whole contents of the book," she told the news outlet.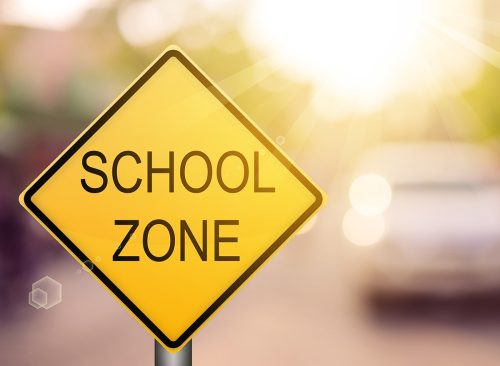 The teacher said she was especially displeased that a book featuring a cartoon character was being distributed while Republican politicians in Texas were loosening gun laws.  "The fact that people think it's a better idea to put out this book to a child rather than actually take any actions to stop shootings from happening in our schools, that really bothers me. It makes me feel so angry, so disappointed. It's a year since Uvalde, and nothing has been done other than this book. That is putting it on the kids."
5
Death Rate Rising As Gun Laws Loosen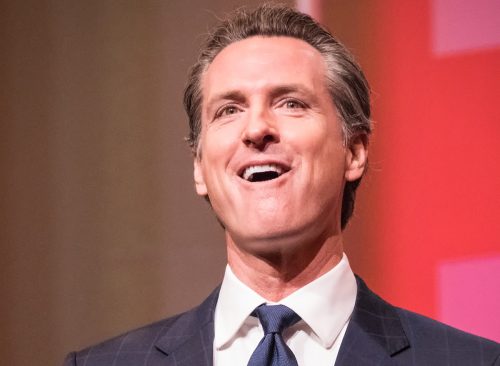 California Gov. Gavin Newsom, a Democrat, criticized the move. "Winnie-the-Pooh is now teaching Texas kids about active shooters because the elected officials do not have the courage to keep our kids safe and pass common sense gun safety laws," he tweeted.  The rate of firearm-related deaths in Texas has reached a level not seen in nearly three decades. Since 2000, Texas lawmakers have approved more than 100 bills that loosened gun restrictions, the Texas Tribune reports. In 2021, Gov. Greg Abbott signed a bill into law allowing Texans to carry handguns without a license or training.