Wild Turkey Is Terrorizing Minnesota Residents: "It Thinks I'm His Mom or Something"
It attacks people, rips jackets and steals food.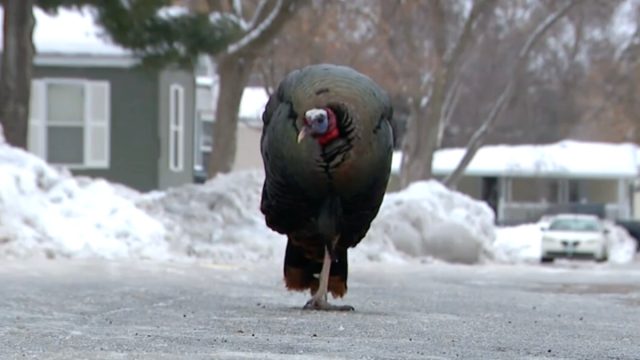 A wild turkey is menacing residents of one Minnesota neighborhood. And it's not just an occasional noisy cluck or unwanted peck: The bird has turned residents' lives into "utter turmoil," Rachael Gross recently told the Washington Post. Gross's first encounter with the turkey was in the summer two years ago when it flew off her roof and forced her to the ground, ripping her jacket and scattering the contents of her grocery bags.
The turkey then took up residence in the yard, forcing Gross to wear safety goggles and carry a broom and a golf club whenever she goes outside. Read on to find out more about the entitled intruder and why seemingly obvious solutions aren't an option in this case. 
Gross asked state wildlife officials to relocate the turkey on the day of their first encounter, the Post reported. The agency declined. So Gross is left with her makeshift self-defense strategy. "I'm pretty stressed out and pretty anxious all the time," said Gross.
"I can't even have peace." The turkey appeared at Gross's mobile home park with seven others. When the rest left a few weeks later, it stayed behind, where it "became attached to Gross," the news outlet reported.
2
"It Thinks I'm His Mom or Something"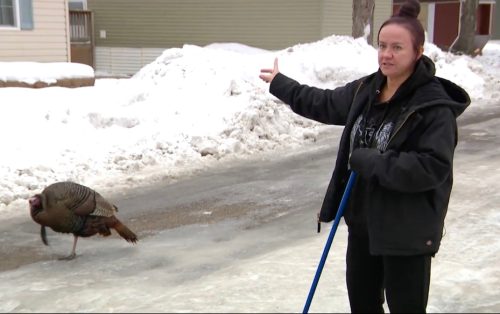 The turkey follows Gross on her trips to Chipotle and to her work at a nearby nursing home. "It's here 24/7," she said. "It thinks I'm his mom or something." Calls to emergency services and Minnesota's Department of Natural Resources were of little use.
Experts advised her to remove bird feeders across the neighborhood because the turkey was likely to leave if it didn't have a food supply. But Gross has spotted corn on the ground of the mobile home park, leaving her to suspect someone is feeding the turkey.
3
A Neighborhood in Turmoil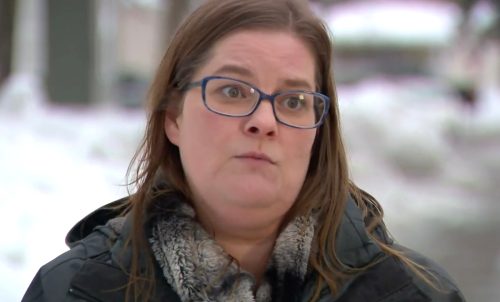 Gross said she has taken wildlife experts' advice: She doesn't keep food outside her home and doesn't play loud music, which might attract the bird. She hasn't grilled outside in nearly two years. She bought a horn to scare the turkey, and has tried spraying water at it, but that didn't work either, the Post reported.
In October 2021, the neighborhood canceled Halloween trick-or-treating because of the turkey, Gross said. She now walks neighborhood children to the bus stop to protect them from it, and the children carry sticks and backpacks for self-defense.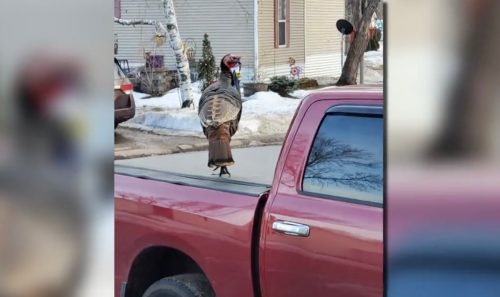 Gross said the turkey also nips at her car's tires, deflating them, and has frightened her family away from visiting. "I'm so exhausted," she said. "I hope this gets a solution and somebody comes to help, so I don't have to deal with this anymore. And so that we can all have a peaceful summer with our kids and our grandkids and actually have a barbecue and just relax."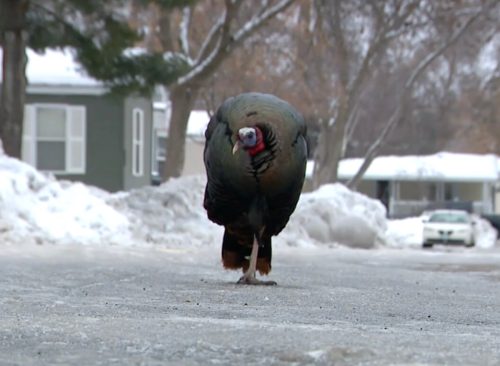 The solution isn't as simple as relocating the turkey, Scott Noland, a wildlife manager for the Department of Natural Resources, told the Post. When a turkey is captured after wounding people, the DNR usually sees that it becomes food for someone in need. "Removing the bird is kind of the last resort," he said. Gross's friends have told her to just shoot the turkey, but she doesn't want to hurt it.