50 Weirdest Laws in Every State
These are the weirdest laws in all 50 states. 
Justice, they say, is blind. It's also weird. State and local codes are littered with laws that seem bizarre, questionable, or outright ridiculous. Some date back more than a century, while others are more recent. All reflect what lawmakers considered to be the urgent issues of their time. Some are readily explainable; others are total head-scratchers. These are the weirdest laws in all 50 states.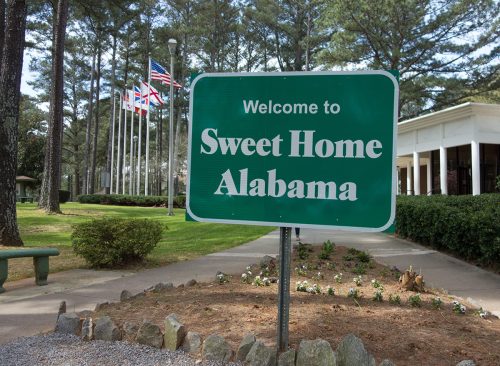 In Alabama, it's illegal to wear a fake mustache in church for the purpose of causing laughter. The law is not being aggressively enforced, AL.com reported.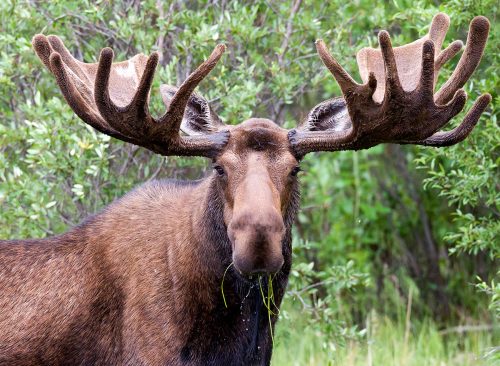 City officials in Fairbanks, Alaska, have outlawed giving alcohol to a moose. According to lore, the law originated after a bar owner decided to give his pet moose a beer and the animal became a violent drunk.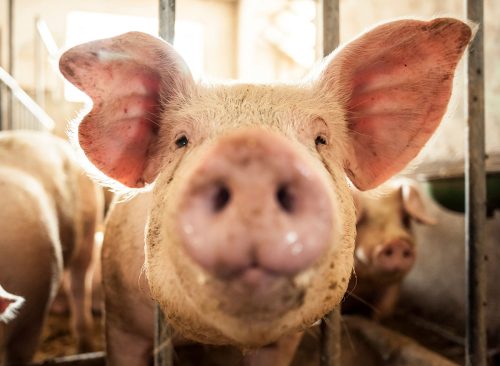 In the Grand Canyon state, you can't feed garbage to a pig without a permit. An exception: If the garbage belongs to you, and the pig is for your "personal use."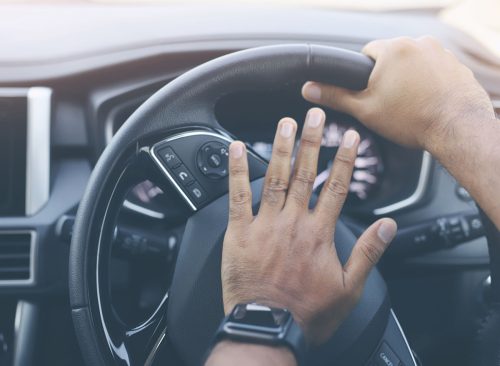 In Arkansas, it's criminal to honk your horn at a Subway at night. "No person shall sound the horn on a vehicle at any place where cold drinks or sandwiches are served after 9:00 p.m.," the statute reads.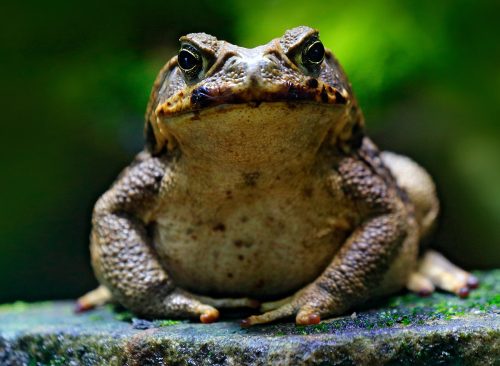 In the Golden State, if a frog dies during a frog-jumping contest, it may not be eaten or "used for any other purpose," state law says. The deceased animal must be destroyed as soon as possible.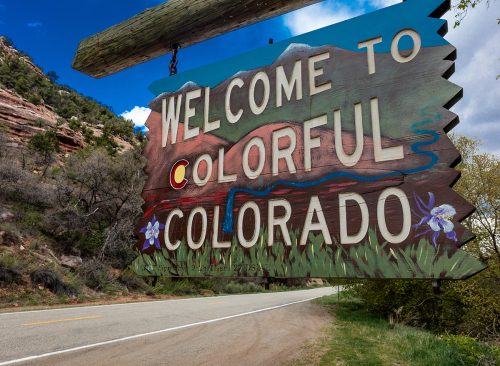 In the University Hill district, it's illegal to keep a couch on your porch. The law was passed in 2002 by Boulder officials "appalled by several small but destructive disturbances near the University of Colorado in the last few years, events in which inebriated students invariably stole couches off porches and burned them," the New York Times reported.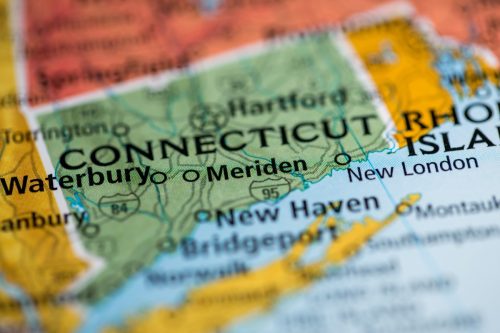 In Meridian, Connecticut, it's against the law to sell silly string "or like products" to a minor unless that minor is accompanied by a parent or legal guardian. Those products must be kept behind a counter or in a locked case.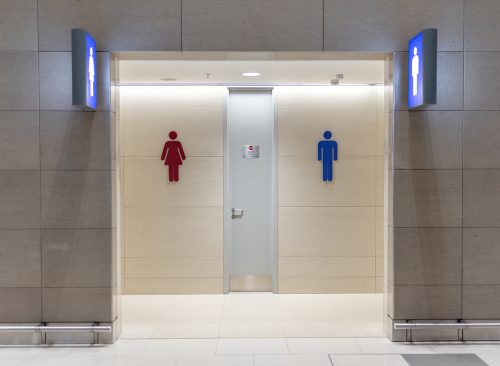 In Rehoboth Beach, you can't legally change into or out of a bathing suit in a public restroom. And topless bathing suits were banned in 1974. "No female over the age of five years shall wear a topless bathing suit or otherwise fail to cover her breasts with less than a full opaque covering of any portion thereof below the upper portion of the nipple," the code reads.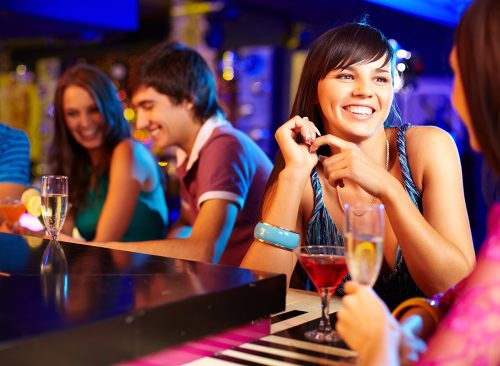 In the Sunshine State, people who own bars, restaurants, or any place where liquor is sold can be fined up to $1,000 if they participate in or permit a "dwarf-tossing contest." The practice was legal in the state until 1989.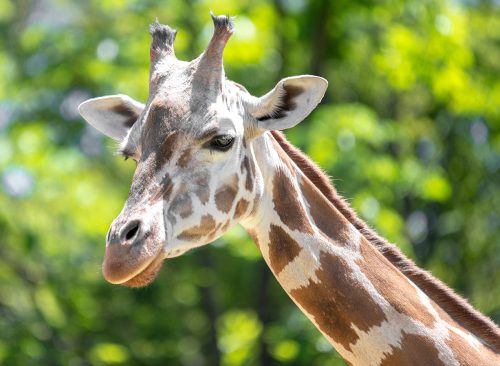 In Atlanta, it's illegal to tie a giraffe to a telephone pole or a street lamp. The law dates back to the 1800s, when a circus came to town with a procession of giraffes, and residents worried about the exotic animals' safety.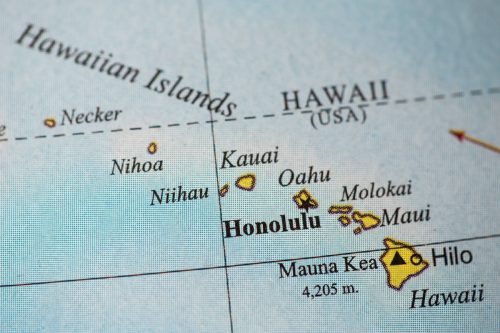 It's against the law to take lava rocks from a state park in Hawaii, KHON reported. Hawaii police report hundreds of the stones are sent back to them each year.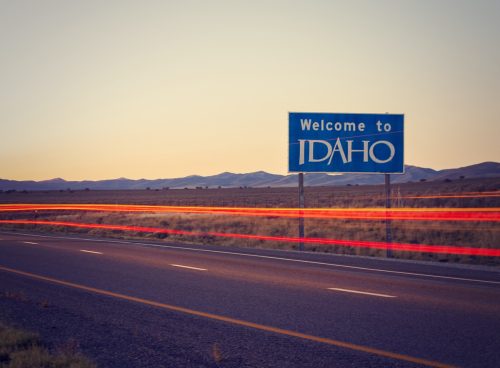 In Idaho, you can't eat people. Cannibalism is punishable by up to 14 years in prison. Snacking on your neighbor is only allowed under "life-threatening conditions as the only apparent means of survival."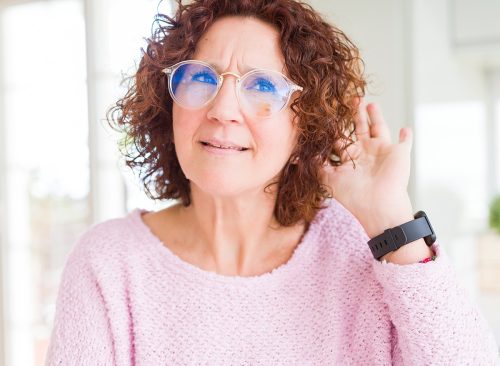 Eavesdropping is a major criminal offense in Illinois. If you're caught listening in, you could be found guilty of a Class 4 felony and sentenced to three years in prison.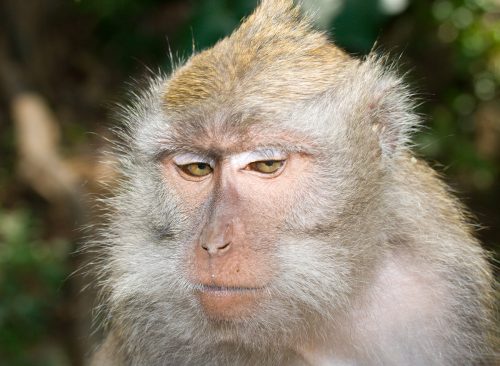 In Indiana, it's illegal to force a monkey to smoke a cigarette. In 1924, a justice of the peace in a town near South Bend tried and convicted a chimpanzee for publicly smoking. The animal, which was part of a local show, was fined five dollars. The show's operator paid up.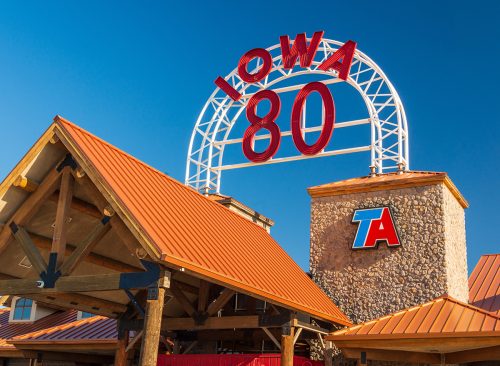 In Iowa, selling fake butter is a crime. Imitation butter can't be called butter, described with the words "creamery" or "dairy," or marketed using imagery of cows. These products must be labeled "oleomargarine."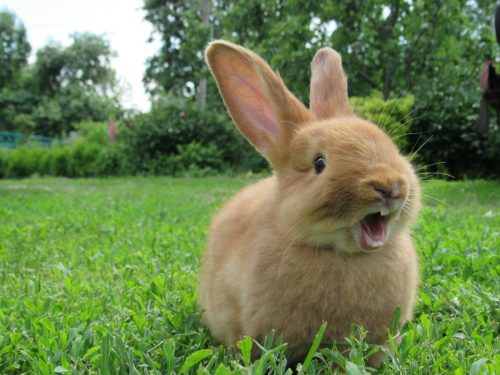 In Kansas, it's illegal to shoot a rabbit (or "any fur-bearing animal") from a motorboat. "Exceptions include hunting with a disability permit, hunting waterfowl from a stationary boat, and hunting coyotes," the statute reads.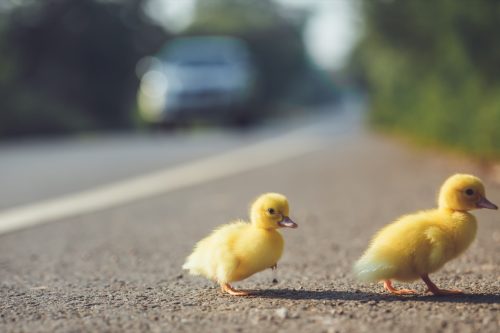 In the Bluegrass State, you can't dye a duckling blue and offer it for sale—unless more than six are for sale at once. "No person shall sell, exchange, offer to sell or exchange, display, or possess living baby chicks, ducklings, or other fowl or rabbits which have been dyed or colored; nor dye or color any baby chicks, ducklings, or other fowl or rabbits; nor sell, exchange, offer to sell or exchange or to give away baby chicks, ducklings, or other fowl or rabbits, under two (2) months of age in any quantity less than six (6), except that any rabbit weighing three (3) pounds or more may be sold at an age of six (6) weeks," says Kentucky Revised Statute (KRS) 436.600. The penalty is a fine of $100 to $500.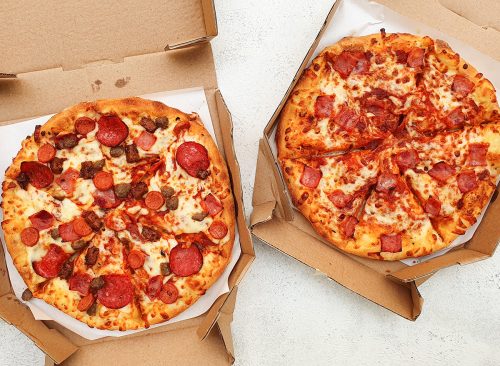 It's illegal in Louisiana to send a surprise pizza to someone's house. If you do, you could face a fine of $500 and up to six months in jail.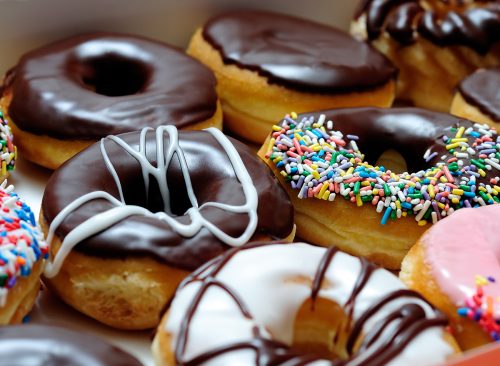 In South Berwick, it's illegal to park in front of a Dunkin' Donuts. One of the chain's locations had become so popular that lawmakers were forced to regulate traffic in front of the shop.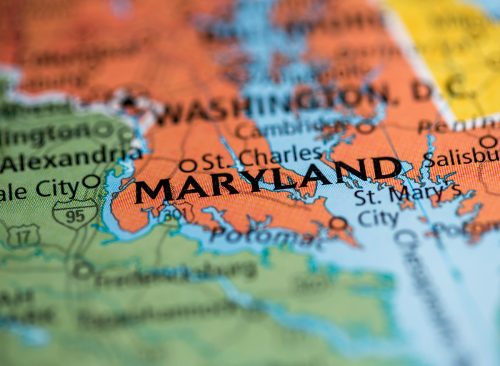 In Maryland, it's against the law to sell a "stench bomb." The law defines that item as "any liquid, gaseous, or solid substance or matter of any kind which is intended to be thrown, dropped, poured, deposited, or discharged for the purpose of producing a noxious, nauseating, sickening, irritating, or offensive odor."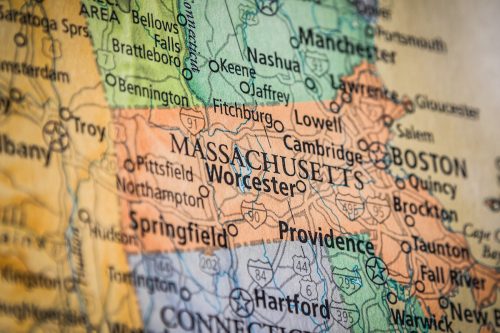 It's illegal to go to bed in the state without having a full bath. However, in Boston, it's illegal to take a bath without getting a prescription from your physician, Boston.com reports.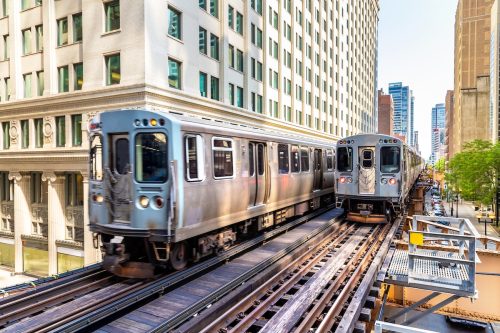 In Michigan, it's against the law to be drunk on a train. This was apparently a problem in 1913, when the Alcoholic Beverages Act 68 was passed to address it.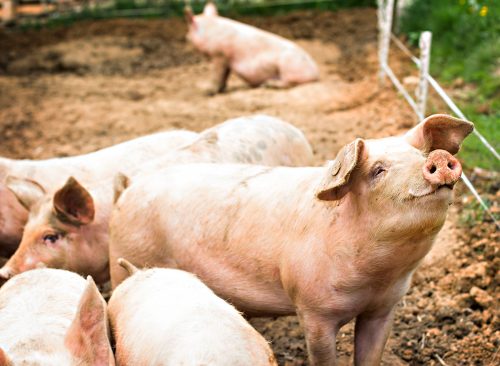 If you're thinking about hosting a pig-chasing contest—"greased, oiled, or otherwise"—be aware that you could be arrested. It's also illegal to throw turkeys or chickens into the air intending to catch them.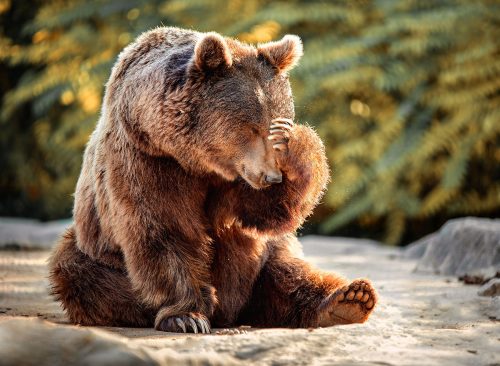 You can't legally wrestle a bear in Mississippi. It's also illegal to "educate animals in a cruel manner."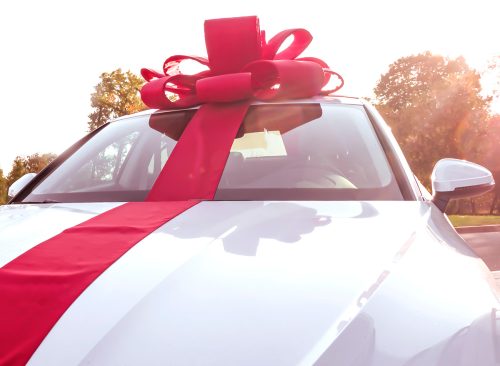 In Missouri, as in some other states, it's illegal to sell a car on Sunday. "No dealer, distributor or manufacturer" who isn't licensed "may keep open, operate, or assist in keeping open or operating any established place of business for the purpose of buying, selling, bartering or exchanging, or offering for sale, any motor vehicle, whether new or used, on Sunday," the law reads.
RELATED: 30 Area Codes to Watch for in Latest Phone Scam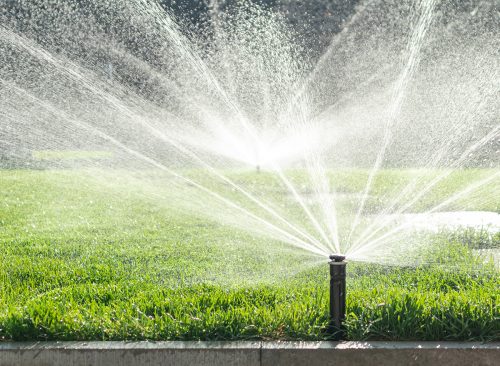 In Helena, it's against the law to "annoy" passers-by on a sidewalk with a revolving water sprinkler. "No person shall place any revolving fountain, hose or lawn sprinkler so that the water from the same shall be thrown upon any street or sidewalk to the annoyance of passersby, and no person shall cause water to flow over or upon any street or sidewalk," the legislation reads.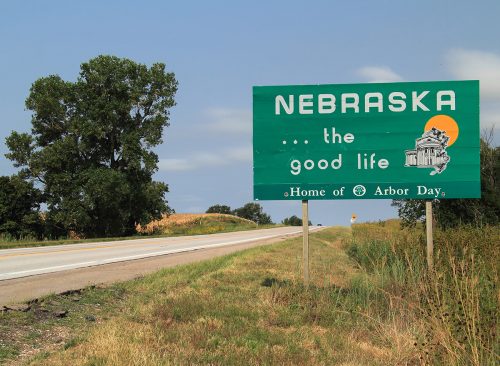 In Waterloo, barbers are forbidden to eat onions between 7 a.m. and noon. The law was passed, apparently at the behest of offended customers, in 1910.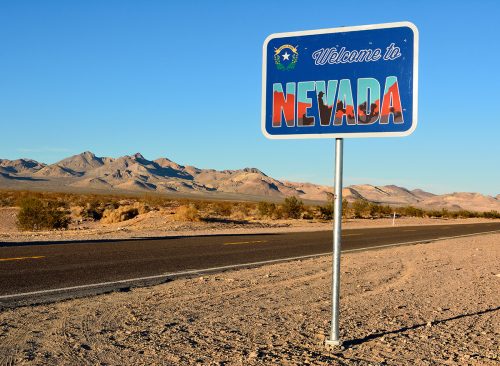 In Reno, it's illegal to lie down on the sidewalk. "No person shall sit or lie down upon a public sidewalk, or upon a blanket, chair, stool, or any other object placed upon a public sidewalk in the downtown redevelopment district," states section 18.07.040 of the Reno Municipal Code.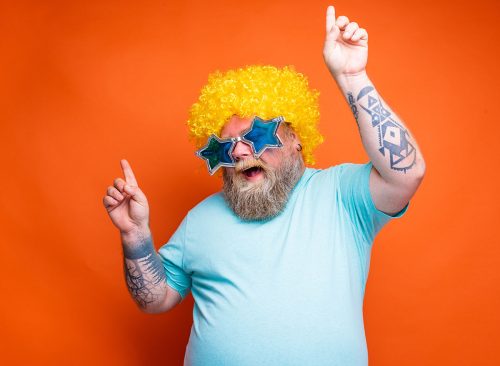 In the Granite State, you can't tap your feet or nod your head to music in a tavern. Keeping time to music in any other ways you can think of is also banned.
In New Jersey, it's against the law to wear a bulletproof vest while committing murder. State code 2C:39-13 specifies: "A person is guilty of a crime if he uses or wears a body vest while engaged in the commission of, or an attempt to commit, or flight after committing or attempting to commit murder, manslaughter, robbery, sexual assault, burglary, kidnaping, criminal escape or assault." If you do, expect a second-degree charge added to your rap sheet.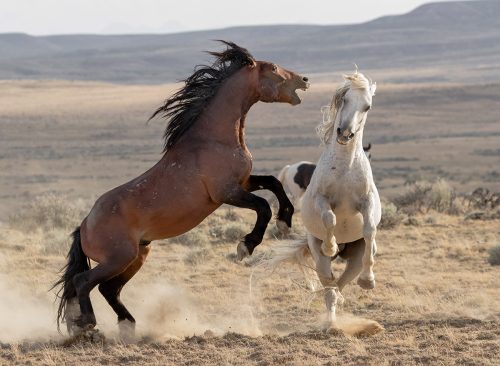 In the Land of Enchantment, it's a misdemeanor to trip a horse, and a fourth degree felony if the horse is hurt. "Unlawful tripping of an equine consists of intentionally using a wire, pole, stick, rope or any other object to cause an equine to lose its balance or fall, for the purpose of sport or entertainment," the statute says.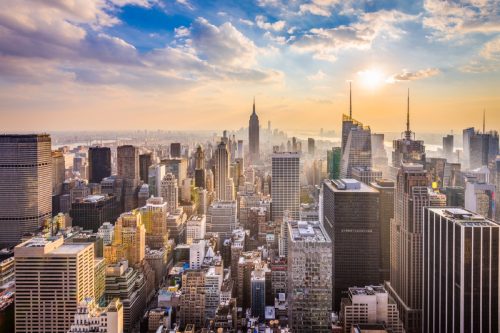 It's illegal to speak to anyone in an elevator in New York. And there is apparently one legal thing to do with your hands. State law prescribes: "While riding in an elevator, one must talk to no one, and fold his hands while looking toward the door." 
In North Carolina, it's against the law to take someone's waste kitchen grease without written consent. The statute says it's illegal to "take and carry away, or aid in taking or carrying away" waste kitchen grease and the containers that hold it, as long as the containers bear a label stating "unauthorized removal is prohibited without written consent of the owner of the container."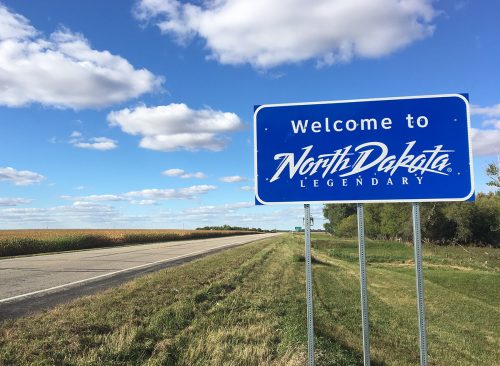 In North Dakota, you can be fined $10,000 if you clone yourself. "A person may not intentionally or knowingly: Perform or attempt to perform human cloning," says Chapter 12.1-39, Section 2 of North Dakota law. Doing so is a Class C felony, subject to a maximum of five years in prison and that fine.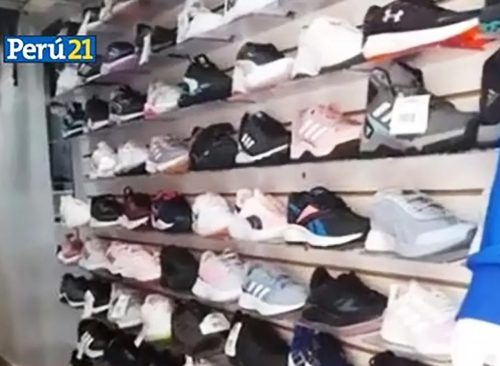 In Cleveland, women are prohibited from wearing patent leather shoes. The law apparently stems from the fear that men would be able to see up women's skirts in the reflective footwear.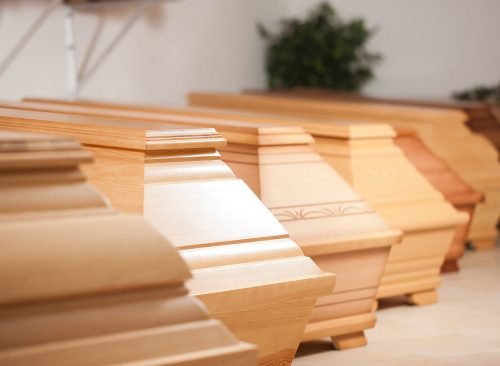 In Bartlesville, it's illegal to trip a pallbearer. The municipal code reads: "No person shall willfully disturb, interrupt or disquiet any assemblage of people who have met for the purpose of any funeral, or obstruct or detain any person or persons engaged in carrying or accompanying any dead body of a human being to a place of burial."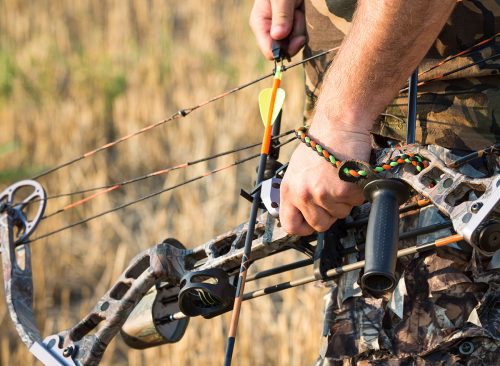 "Hunting in cemeteries is prohibited," Oregon Revised Statute 166.645 declares. State law defines hunting as "means to take or attempt to take any wildlife by means involving the use of a weapon or with the assistance of any mammal or bird."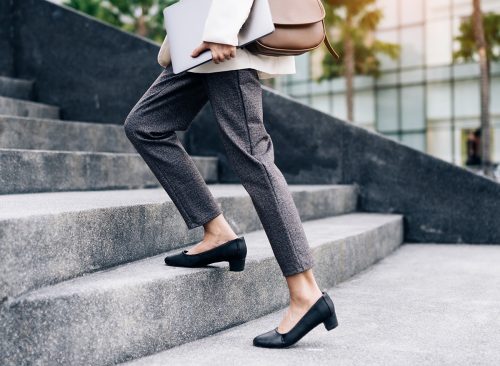 In Ridley Park, Delaware County, it is illegal to walk backward while eating peanuts in front of Barnstormers Auditorium while a performance is going on, NBC Philadelphia reported.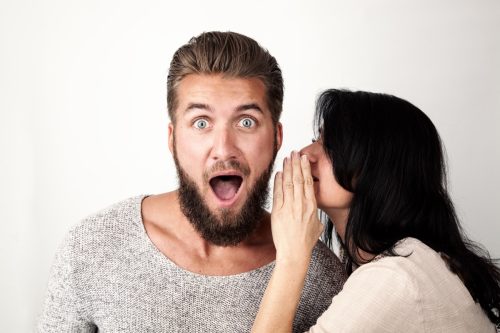 You can't bite off someone's ear in Rhode Island. According to state law 11-29-1: "Every person who shall voluntarily, maliciously or of purpose put out an eye, slit the nose, ear, or lip, or cut off, bite off, or disable any limb or member of another, shall be imprisoned not exceeding twenty (20) years nor less than one year."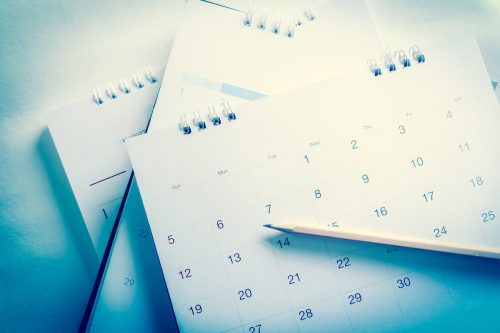 It's illegal to work in South Carolina on Sunday, state law 53-1-40 decrees. "On the first day of the week, commonly called Sunday, it shall be unlawful for any person to engage in worldly work, labor, business of his ordinary calling or the selling or offering to sell, publicly or privately or by telephone, at retail or at wholesale to the consumer any goods, wares or merchandise or to employ others to engage in work, labor, business or selling or offering to sell any goods, wares or merchandise, excepting work of necessity or charity," the statute says.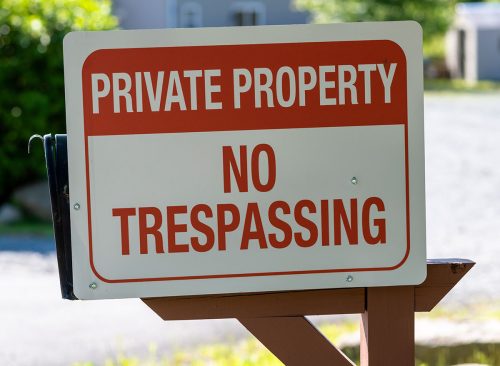 It's a misdemeanor to eavesdrop in South Dakota—but only if you're trespassing. State law 22-22-1 says: "No person may, except as authorized by law: (1) Trespass on property with intent to subject anyone to eavesdropping or other surveillance in a private place"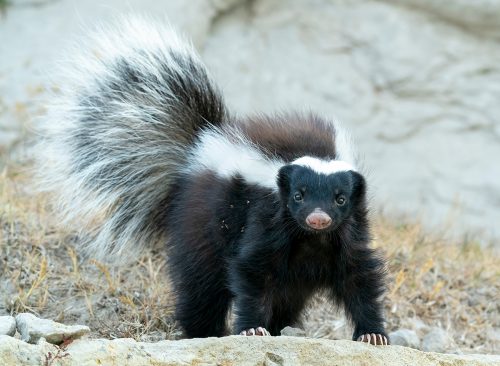 According to state law, it's illegal to import skunks in Tennessee. Doing so—why?—is a Class C misdemeanor. (Zoos and research institutions are exempt.)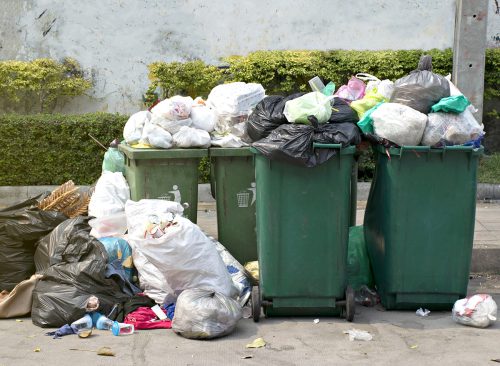 In Texas, it's illegal to eat from your neighbor's garbage without their permission. Violators may be charged with trespassing and property theft.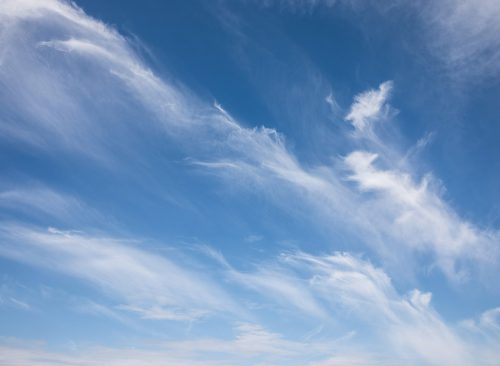 In Utah, it's criminal to try and change the weather by seeding clouds. State code elaborates: "Cloud seeding or weather modification means all acts undertaken to artificially distribute or create nuclei in cloud masses for the purposes of altering precipitation, cloud forms or other meteorological parameters."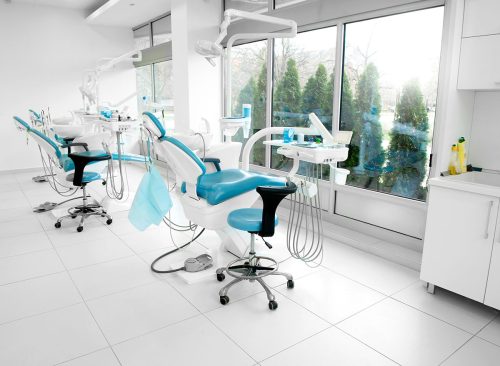 In Vermont, women who need dentures must get permission from their husbands first. The law apparently stems from the 1856 case Gilman v. Andrus, in which a man was required to pay for a set of "mineral teeth" ordered by his wife.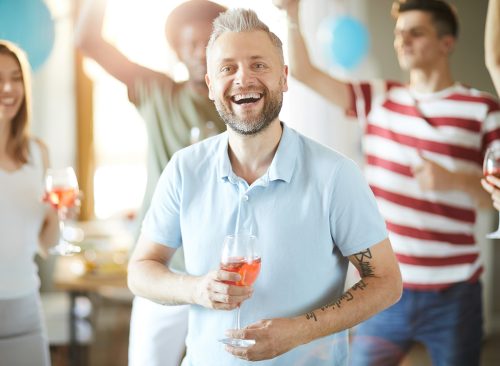 It's officially illegal to tickle a woman in Virginia. Men, however, are fair game.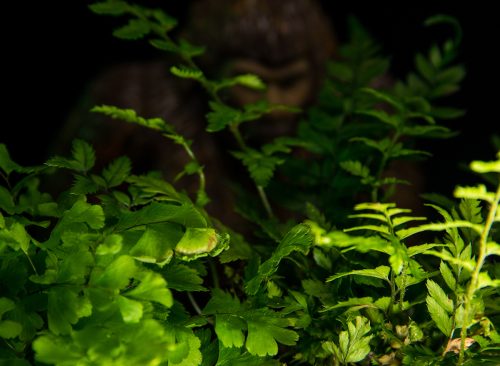 In Washington state, it's illegal to hunt Bigfoot. Skamania County, Washington, passed a law in 1969 declaring the "slaying of Bigfoot to be a felony and punishable by five years in prison." The law was later revised to officially classify Bigfoot as an endangered species.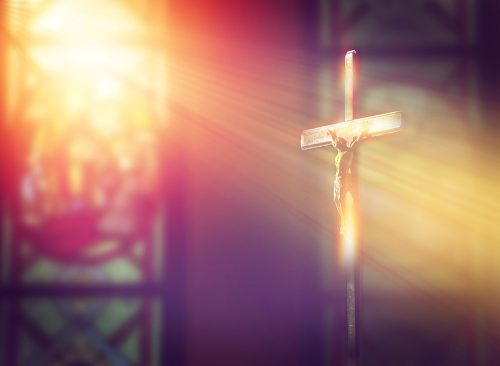 It's against the law to interrupt church service, Sunday school, or a Fourth of July celebration in West Virginia. According to state statute 61-6-13, residents who willfully interrupt or disturb any congregation can be jailed for up to six months and fined $25 to $100.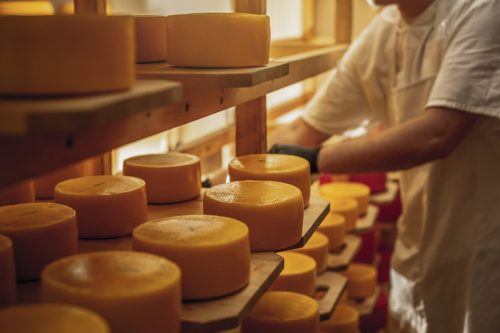 It's no surprise that the Dairy State has some cheese-related laws on the books. State law requires that any cheese labeled as "Wisconsin certified premium Grade AA" be "fine, highly pleasing and free from undesirable flavors and odors."
RELATED: 20 Worst States in America for Healthcare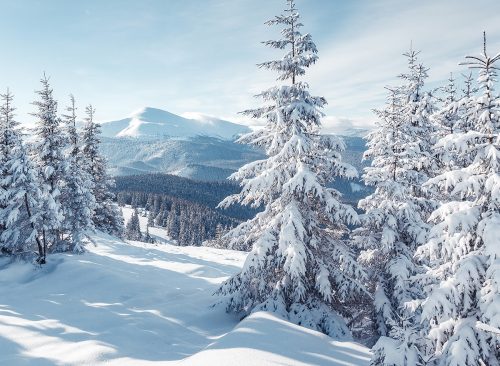 In Wyoming, it's criminal to ski while you're drunk. State law declares that "no person shall move uphill on any passenger tramway or use any ski slope or trail while such person's ability to do so is impaired by the consumption of alcohol or by the use of any illicit controlled substance or other drug."