Man Who Films Himself Running and Jumping in High Heels Makes $885,000 a Month
Uncle Wu who wears high heels goes viral.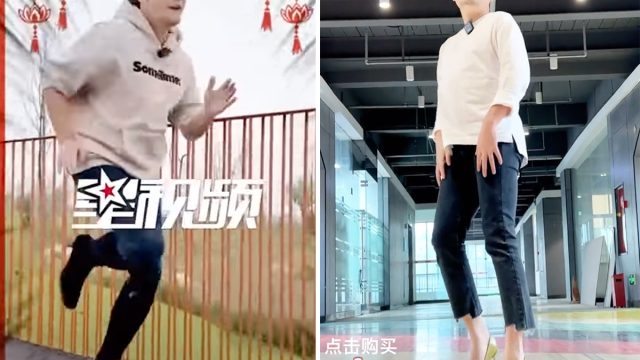 The remote-work revolution has brought countless innovations to the previously rigid formula of making a living, as millions of workers have discovered new systems for generating or supplementing a primary income. And then there is the Chinese man who earns $885,000 a month by filming himself running and jumping in high heels, then posting the videos online.
Wu Nan, a 41-year-old businessman from Sichuan province, has gone viral for modeling his own brand of high heels. His videos—including live streams—have gained the entrepreneur 1.2 million followers on Douyin, China's version of TikTok. Read on to find out more—including how he came up with the idea—and about another newly viral entrepreneur who's working with a different extremity. 
1
"Uncle Wu Who Wears High Heels"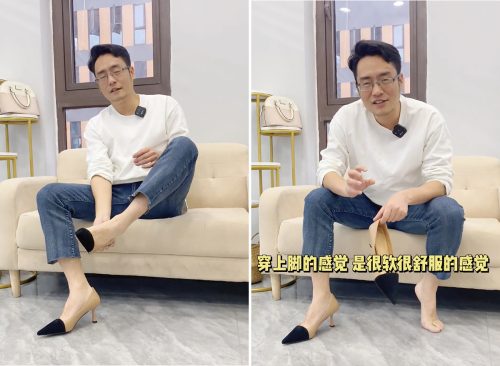 Posting his videos under the username "Uncle Wu Who Wears High Heels," Wu films himself running and jumping in the shoes to show off their quality, comfort and stability, NextShark reported last week. Luckily, Wu's shoe size—U.S. men's 6.5, or about a U.S. woman's 8.5—allows him to fit smoothly into the heels. In addition to strutting, leaping, and dashing to show off the styles, he also instructs women how to measure their feet correctly to find the right fit. 
2
Viral Ads Have Business Booming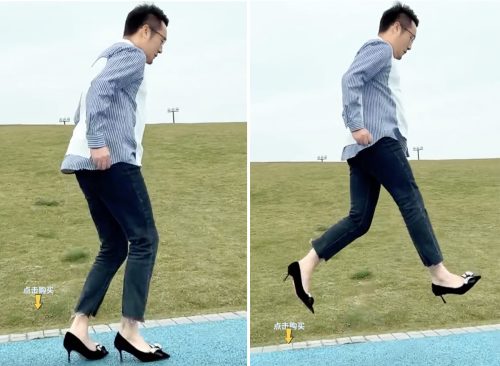 According to Chinese media outlet Star Video, the viral video campaign has enabled Wu's four-year-old business to bring in about 6 million yuan (about $885,000) a month. The entrepreneur—who had previously launched three other startups, which folded—came up with the idea of using himself as a model after a video of him falling in high heels went viral.
Wu operates stores on three Chinese online platforms: Douyin, Taobao and Xiaohongshu. The shoes retail from 200 to 1,000 yuan (about $30 to $148).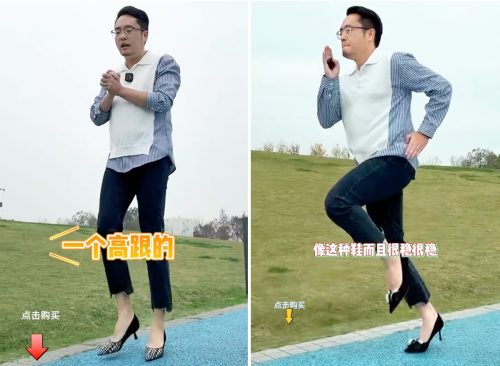 Online commenters were impressed with the businessman's ingenuity. "Now this is brilliant," said one. "I bet the shoes are well built and comfortable. More men who design women's clothes should do this." "Making that much money, I'd gladly film myself wearing women's underwear if I could make that much as well," wrote another.
"Very creative and good perseverance. Third time is a charm." "Nice work if you can get it," concluded another.
4
Another Viral Entrepreneur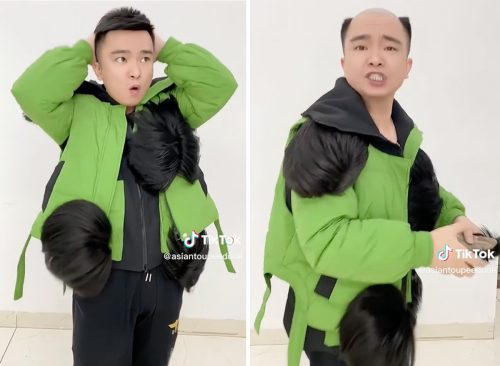 Meanwhile on TikTok, another entrepreneur has gone viral for modeling his own product in an unlikely-cum-flashy online video series. A man who calls himself asianwigman (or asiantoupeedude) has lit up TikTok and Reddit with a number of videos in which he swaps toupees on and off his shaved head while lip-synching and dancing to music.
The man—who says he's building an online store for his product—has posted dozens of videos, sometimes incorporating his wife, children, and various bystanders into the choreography. He isn't going bald himself and has shaved just the top of his head to display the product. 
5
"Like a Lego Character"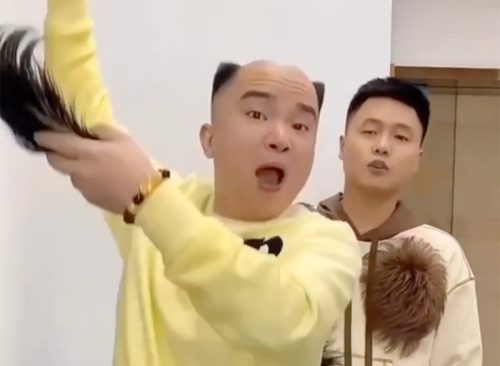 "And the award for best advertisement of century goes to," wrote one Redditor. "He looks like a lego character, you can just remove it's hair and put whatever you want on it," said another. "Toupees slowly becoming the future by letting you hot swap between several hairstyles and varients lol," said another. "This is what 90% of male actors in Hollywood do…They are much better looking and harder to spot than you think," wrote another.